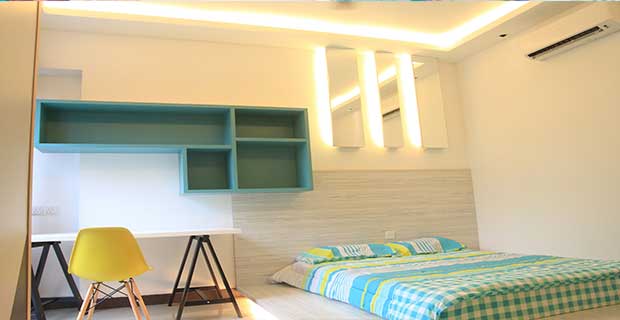 A global center of high quality education and academic excellence, Hong Kong is favorite study abroad destination in Asia for international students. Selecting a suitable accommodation for stay during studying in abroad period is crucial choice and extremely important perquisite for non local students. It is just like finding a home away from home that should be affordable, facilitating and comfortable for your long stay.
Types of Accommodation in Hong Kong for Pakistani Students
1. On Campus Accommodation:
The on campus housing facility is first preference for foreign students as they move to distant country away from home without much knowledge of its whereabouts. It is the cheapest cost option and facilitating but obviously for those who prefer being in the thick of the things. Reserving a room in on campus residence must be done as soon as you pay your tuition fee because of limited rooms and high demand.
How Pakistani Students can book on campus residence?
The universities in Hong Kong release the deadlines of submitting on campus residence booking application along with the acceptance letter. In case you want to reserve a room in on campus residence, you will have to send the application to Student Residence Office (SRO) of your hosting Hong Kong's university. If you fail to submit the application on time, getting a room in on campus residence from university is not guaranteed. You will be put on waiting list until there is a space or otherwise you will find private accommodation. (Read Admission Requirements of Hong Kong in detail Here)
Facilities in On Campus Residence:
The facilities available in on campus residency include:
Private Facilities:
The doors of rooms open with magnetic key card ensuring complete security.

Window Air conditioner with electricity meter.

Internet and IP phone connection.

Furnished rooms with desk, chair, closet, lamp, bookshelf etc.

Washroom is shared by residents of two rooms.
Communal Facilities:
Common room in each floor

Kitchenette with microwave, stove and fridge in each floor

Function room for each floor

Computer room with printer and scanner on the ground floor for use of all students.

A laundry room in each floor.

Vacuum cleaner and iron can be borrowed from ground floor.

24/7 security cameras and security guards on duty.
Cost:
Single room per person: HK$12,200 per semester

Double room per person: HK$6,100 per semester

Apartment for three person: HK$8,200 per semester
2. Off Campus Residence:
The off campus residence in Hong Kong include:
Home Stay

Shared Apartment

Private Studio Apartment

Serviced Studio Apartment

Luxury Studio Apartment

1 or 2 Bedroom Apartments
3. Home Stay:
Home Staying is living with a local family in their house in Hong Kong. You will be given a private room, free Wi-Fi, meals and laundry services. It is common among international students and tourists to rent a room in home stay accommodation in Hong Kong. The cost of renting a room in Home Stay may vary between HKD 250 to HKD $500 per night. The benefits are enhancing you knowledge about Hong Kong's culture and language. If you prefer staying in family oriented atmosphere then it can be best option for you.
4. Shared Apartment:
Shared apartments are rented by group of friends in the central city and dividing the cost in equal proportions. It will not compromise your privacy and obviously you will have your own room and share facilities of kitchen and living area with people you have strong camaraderie. You can rent apartment according to your preference of area and available facilities. The cost if sharing apartments may vary from HKD $6,000 to HKD $7,000 per month for one person.
Tips on booking off campus residence:
Before booking an apartment in Hong Kong, you must keep the following key points in mind:
The temperature in Hong Kong is humid; make sure the residence contains air conditioning facility.

Renting an accommodation in central city of Hong Kong will be most expensive.

The real estate agencies take half month rent as their commission from tenants and owners.

Read the rental contract in details before signing. Visit the accommodation and make sure it has all the facilities as being said in rental.

The rental contracts in Hong Kong have certain fixed minimum term, only commit and sign until you are sure of it otherwise you will be fined a large amount if you violate the terms and conditions once you agreed.

There are roommates finding websites for students staying in Hong Kong, consult on if you want to live in shared accommodation.

Your university's Student Residence Office (SRO) provides assistance to international students in finding an off campus residence.

Pay the amount to the reliable source only.

While finding an off campus residency, arrange a direct dialogue with owners and ask for negotiations in rent and acquire information about terms and conditions firsthand.
X
FREE STUDY ABROAD

Free study abroad expert advice