Study abroad in Hong Kong for Pakistani students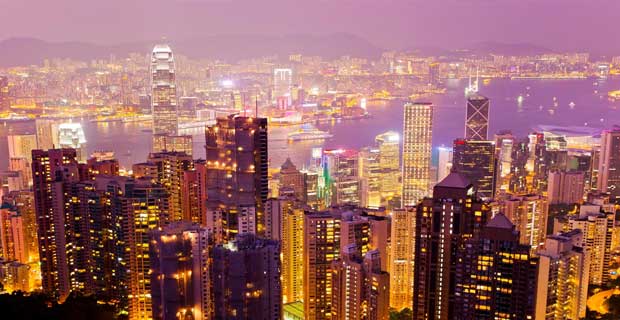 Hong Kong is center of academic excellence and research in Asia second to Singapore, it has earned global ranking of being the 12th best city for international students by QS.
Being the financial and business hub of Asia and having proximity to China, Hong Kong offers broad career opportunities to international students post graduation. The visa policies are flexible and accommodating in Hong Kong for fresh graduates from universities of Hong Kong and for graduates from other countries.
The east meets west urbanized culture of Hong Kong, bustling metropolis, historical roots, fast paced lifestyle and developed economy ensure an adventurous and productive study abroad experience. In spite of worldwide acclamation and prestigious reputation of higher education institutions of Hong Kong the tuition fee is quite affordable.
Admission Requirements In Hong Kong Universities
Universities in Hong Kong follow rigorous selection process which is merit based. The applicants are assessed through entry tests, interviews, academic records and language tests.
The specific requirements of admission may vary from university to university and also according to the study programme. The admission requirements are different at each academic level such as under gradate and post graduate.
(Read Admission Requirements of Study Abroad in Hong Kong in Detail Here).
Admission Requirements For Under Graduate Programs:
Entry Test (SAT, ACT, GRE, GMAT, Advance Placement Test depends on the university's requirements), the previous degrees must be passed in high grades, subject wise minimum grades would be according to your chosen study programme, English language proficiency test certificate such as IELTS, TOEFL and interview will be taken over Skype.
Admission Requirements For Post Graduate Programs:
Bachelors honors degree with good grades and at least 30 credit hours earned. Entrance examination and interview requirements depends on your chosen university in Hong Kong, English language proficiency test certificate and research proposal if taking admission in research course and CV, previous research experience for PhD applicants.
Hong Kong Student Visa Requirements
The university in Hong Kong you applied admission at will send you letter of acceptance or offer letter if you meet their academic eligibility. The acceptance letter is the most important document for student visa of Hong Kong; the other procedure will start after getting acceptance letter. You will visit the Embassy of Hong Kong and attain the information for visa and documents list required to be submit along with visa application. The required documents for student visa for Hong Kong include:
Visa application form

Recent photographs of applicant

Acceptance letter from University in Hong Kong

Bank Statement (proving the candidate has enough finances to cover his/her living and study expenses)

Transcript of your academic certificates, diplomas, degrees

Proof of accommodation arranged in Hong Kong (address and rental contract of your residence arranged in Hong Kong)

Language Proficiency Test Certificate

Pubic Examination Certificate (GRE, GMAT, SAT, ACT etc)
Permanent Residency In Hong Kong
The permanent residency visa of Hong Kong is issued to the candidate if he/she had lived in Hong Kong for continuous 7 years on legal documents and had met requirements of responsible citizen.
The graduates who have passed their under graduate or post graduate degree successfully from an accredited institution of Hong Kong can get 12 months visa under the Immigration Arrangements for Non-local Graduates (IANG) program.
If the graduates apply for the Immigration Arrangements for Non-local Graduates (IANG) program within six months of their graduation, they don't need to show an employment offer, but if the graduates apply for IANG visa after six months of their graduation they need to sow employment offer.
The visa will be issued for 12 months initially which can be extended for 1 year first, then 2 more years in second extension and then 3 years in third extension. After residing in Hong Kong for seven years, the candidates become eligible to apply for PR visa of Hong Kong.
Through General Employment Policy (GEP) program the graduates belonging from other countries can also apply for 1 years work visa of Hong Kong if they have employment contract from Hong Kong based organization.
Comparison Of Expenses In Hong Kong Vs Pakistan
The study expenses in Hong Kong are although affordable, but it is one of the most expensive cities to live in the world. The accommodation rents, food and utility bills are much higher in Hong Kong than UK, USA and Australia.
As per the estimation, a student needs to spend almost HK$45,000 in duration of 12 months while living in Hong Kong excluding the study expenses. Majority of Hong Kong's population uses public transport for their day to day travelling, the accommodation is in high size buildings rather than large houses, and the food has fusion of many cuisines as there are diverse cultures habituated in Hong Kong.
Study Expenses:
Average tuition fee of under graduate programme in universities of Hong Kong is around HKD 140,000 to HKD 170,000 per annum.

Average tuition fee of post graduate (Masters) programme in universities of Hong Kong is around HKD 300,000 per year.

Average tuition fee of post graduate (PhD) programme in universities of Hong Kong is around HKD450,000 per year.
Living Expenses:
Accommodation rents:
On Campus: US$1,900 to US$5,800 per year
Shared bedroom (Off Campus): US $2,333.56 per month

Studio Apartment (Off Campus): US $1, 642.55 per month

Three bedroom apartment (Off Campus): US $4, 941.39 per month
Food and Other Expenditures:
Monthly pass of public transport: US $63.70
Monthly utility bills: US $192.1

Gym membership: US $78.41

1 Kg rice: US $2.06

Dozen eggs: US $3.16

1 Kg Chicken Breast Piece: US $9.97

1 Kg Beef Meat: US $20.10

1 kg Apples: US $3.33

1 Kg Bananas: US $2.31

1 Kg Oranges: US $2.88

1 Kg Tomatoes: US $2.95

1 Kg Potatoes: US $2.43

1 Kg Onions: US $2.38
Part Time Work Permission In Hong Kong
Hong Kong does not allow international students to work part time off campus. The only part time job allowed to international students in Hong Kong is university offered or organized internships and traineeship that are curriculum related and degree programme related.
An international student enrolled in full time study programme of at least one year duration at an accredited university of Hong Kong is allowed to do internship at campus. The internship must be of 6 months duration. It can be paid or not paid there is no restriction about.
During summer holidays, the students can do summer jobs that must also be on campus, they are allowed to do summer jobs 20 hours a week and salary is up to their hosting university in Hong Kong. The summer jobs are allowed only from June 1 to August 31.
Post Graduate Work Opportunities In Hong Kong
There are two immigration programmes for international students post graduation to work in Hong Kong.
The Immigration Arrangements for Non-local Graduates (IANG) program

General Employment Policy (GEP) program
Latest Scholarships in hong-kong
Hong Kong PhD Fellowship Scheme 2024 (300 Fully Funded Scholarships)
For Bachelors in the fields of Business & Management
Apply by

01 Dec 2023

Cultural Ambassador Scholarships for International Students at Hong Kong Polytechnic University
For Bachelors in the fields of Business & Management
Apply by

02 Mar 2023

(HKAUW) Postgraduate & Undergraduate Scholarships
For Bachelors in the fields of Business & Management
Apply by

07 Oct 2022
Study Abroad Consultants for hong-kong
X
FREE STUDY ABROAD

Free study abroad expert advice