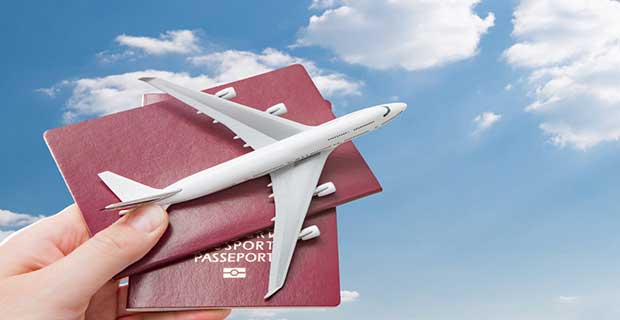 There is no separate Iceland embassy in Pakistan. However, students who wish to apply for an Iceland study visa applications can apply at the Danish embassy. As Iceland is regarded as a Schengen country, therefore, the Embassy of Denmark in Pakistan pursues all the visa and travel formalities for Iceland, Greenland and the Faroe Islands. Through the Danish embassy in Pakistan, a study abroad student can apply for a study visa for Iceland provided he got a confirmed admission in any Iceland higher education institute. To complete a degree program in Iceland the student need to apply for a residence permit. There are, in fact, many types and categories of Icelandic residence permit. For an international student, it is mandatory to gain a study purpose residence permit to complete his/her study program legally.
In Pakistan, the Danish embassy is located in Islamabad. You can check online about the various visa application centers in the country.
Visa Application Process of Iceland for Pakistani Students
It is necessary that all applicants apply in person. The student has to wait for his turn at the visa application centre. The student will be called at the submission counter. Here all the required documents along with the application are assessed. These documents also require your passport and photographs. Once all the documents are approved for submission, you have to pay some Visa application fees ( 60 Euros). The applicant then receives a receipt of fee and document submission.
Student Visa Applications and Residence Permits
There are, however, certain strict deadlines set by Icelandic Universities to apply. Student visa applications are submitted to the Directorate of Immigration. This process should be completed before certain deadlines to receive the residence permit before the semester starts.
For the autumn semester, all documents should be submitted before the1st of July,

For the spring semester's submission deadline does not exceed the 1st of November. Student residence permits are usually valid for six months or one semester.
International students, therefore, renew their student visa as well as residence permit at least 30 days before it expires.
Non-EU students are limited to15- 20 working hours per week and must have a student residence permit as well as a contract of employment issued by their employer
Documents for Study Visas in Iceland (Non-EU/EEA Citizens) for Pakistani students
• Student Visa Application Form
• Proof of registration at the university
• Birth certificate
• Marriage certificate if applied
• Medical Insurance details
• A secure housing certificate
• Medical certificate (if required)
• Criminal record certificate
• Evidence of valid Financial Support (i.e Bank statements) amounting to ISK 180, 550/ EUR 1,434 per month
• Photocopy of passport
• One (1) passport-sized photograph
• Residence permits application fee receipt.
Students' residence permits are granted to
• Students above or equal to 18 years who want to pursue full-time studies at any university in Iceland,
• Postgraduate students who belong to foreign universities and are collaborating now with an Icelandic university,
• Exchange students from certified exchange-student organizations,
• Interns, when internship in Iceland is a part of the applicant's studies.
A residence permit may be granted for a maximum of one year. Residence permits for study are not granted to individuals intending to study at Icelandic secondary schools (except for approved exchange programs), attending courses in the Icelandic language or who study at foreign universities and stay in Iceland
The visa processing time takes 2 days to 8 weeks, according to the nationality and resident status. Some candidates, in fact, have to apply in person.
A D-Visa is issued when a foreigner has been granted approval on his application for a residence permit in Iceland. Moreover, after the arrival of the study abroad student in Iceland, he has to fulfill some obligations to receive the most essential document, a residence permit. The Directorate then sends a request for a D-Visa, which the study abroad prospective student receives at the respective embassy.
X
FREE STUDY ABROAD

Free study abroad expert advice