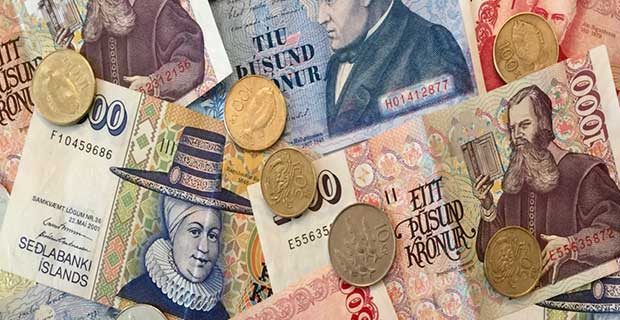 Iceland is a country surrounded with matchless natural beauty. This North European country resides both volcanoes and glaciers. The population in Iceland is not very high, yet the country provides an astonishing modern lifestyle with every comfort.
The country, in fact, has experienced a severe financial crisis in 2008 but soon recovers the phase. Since 2010, Iceland has become a great destination for tourists and study abroad students. Pupils from European as well as non-European destinations are flying to this country to complete their degree courses in multiple disciplines. The country gains immense popularity since it signed the Schengen agreement and people from across the world choose this country to move abroad.
Why International Students Choose Iceland
The major reason why a flock of international students choose this study abroad destination to complete their degree is the tuition-free study programs offered by the Icelandic Universities. This offer helps international students to complete their education in a known European country right in their budget.
There are however many myths associated with this tuition-free study program in Iceland as, generally, students thought that all the study stay and other expenses are available in no cost. This consideration is absolutely wrong as besides the tuition fee there are many expenses which a student has to bear while completing his degree in Iceland.
These expenses, in fact, are divided into two major categories.
The living expenses

The study expenses
Let's find out how much a study program costs to complete a degree program in Iceland.
Study Cost in Iceland
Application Fees for Pakistani Students
To apply in a study program at an Icelandic University, a Non-EU student like from Pakistan has to submit an online application form in the desired subject and at the desired university. Universities in Iceland normally, demands an application fee for processing your application. For example, students who are applying for studies at the University of Iceland have to pay a fee of 8,000 ISK for the handling and processing of their applications. The fee is taken as part of the online application process. Students can pay this fee via credit card only (mostly VISA or MasterCard). Remember that this handling and processing fee is Non- refundable.
Visa Fees
To study in Iceland an international student requires the Iceland student visa. There is a set visa fee for every foreign country which a visitor has to pay. In the case of Iceland student visa, the prospective student has to pay a sum of 60 Euros at the embassy of Denmark in Pakistan. There is no separate embassy for Iceland in Pakistan; therefore, the entire visa processing for Iceland is done at Denmark embassy.
Language Learning Costs
To get admission in a study course at Iceland University, some language proficiency is mandatory. Most graduate programs in Iceland higher education institutes are offered in the Icelandic language, therefore the student has to show his/her language proficiency certificate with the application. To learn the language the student has to take some course of the language. This course itself cost a good amount plus there will be a language proficiency test for a foreign student that renders certificate as a language proficiency proof. This Iceland language test has its own fees around 30,000 Pakistani Rupees which is submitted prior to the test date. Moreover, Pakistani students generally take admission in English taught programs. Similarly, these English taught programs require English proficiency test scores for admission. This include IELTS, TOEFL etc .The language preparation course for IELTS or TOEFL costs around 25 thousand rupees while the test itself cost around 30 thousand rupees
The Tuition Fees
Study costs in Iceland will also depend on factors like the type of university you are choosing to study, the course you are taking and your EU or non-EU status. Although the public universities in Iceland are tuition-free, private universities charge a good amount as tuition fees. The figures are however much lower as compared to other European institutions.
The popular private institutions include Bifröst University, Iceland Academy of the Arts, and Reykjavik University where the tuition fees range from ISK 550,000 – ISK 2,000,000 per year
Registration Fees
Though the public universities do not charge anything for tuition, still, they demand an annual registration fee of ISK 75,000 from both national and international students
Latest Scholarships and Financial Grants 2024
Besides the no tuition fee options, students can also take advantage from various scholarships and grants available for foreign students. Although Reykjavik University and the University of Iceland are the only institutes offering scholarships and financial grants to international students. In addition, The Icelandic Ministry of Education, Science and Culture offer scholarships to those international students who are interested in the study of Icelandic as a second language. Research students can also benefit from such offers as PhD or masters students can apply to the Icelandic Research Fund (IRF) and the Icelandic Student Innovation Fund (ISIF) after their research projects are approved after a presented proposal. Erasmus Masters funding, however, is only available for international students from the EU.
Thus a lot of more hidden expenses are there for foreign students which they have to bear during their studies but fortunately, these students can work part-time few hours during their studies and can afford these costs comfortably.
X
FREE STUDY ABROAD

Free study abroad expert advice