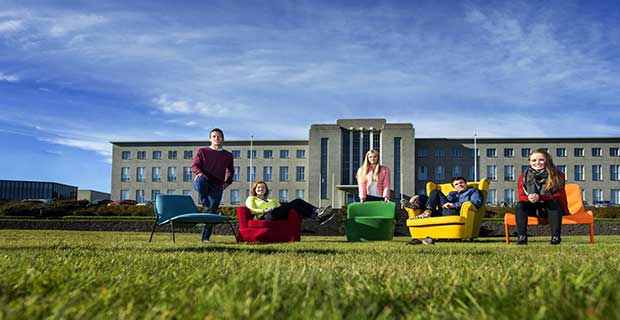 Recently, there is a new trend of studying in international countries that were not so popular before. The reasons are, however, several like the countries are offering affordable study programs in contemporary disciplines, employment opportunities, research centres, exclusive lifestyle etc. Iceland is among one of these less popular study abroad destinations where international students are taking admissions in the majority. The following are the reasons why your education consultant picks Iceland as your study abroad destination.
Why International Students Study in Iceland
The Scenic Landscape
The 103,000 square kilometres of the country is composed of unique sandy beaches with sparkling ashy sand, high rising cliffs, lush white glaciers, wild gorges, streaming waterfalls, smouldering volcanoes, geothermal experiences, and fjords. It is a hot favourite tourist destination listed in the authorized resources including National Geographic's Traveler Magazine, Discovery portal and Lonely Planet. It is, in fact, known as "the land of fire and ice" because of the erupting volcanoes and chilling icicles. Unlike the name of the country, the climate in Iceland is pretty moderate; however, one can enjoy the variations in daylight hours. During the middle of summer, students will experience continuous daylight,however, there is no daylight at all in the mid-winter.
Iceland Higher Education Growth
The other most crucial feature to visit Iceland is to study degree courses in this European nation. Studying in Iceland is nothing novel for international students. As a matter of fact, around five per cent of students, studying in Iceland belong to international zones. However, the number of higher education institutes is not very high. A few universities reside in this small country, but, all of them welcome international students to get admission in an array of disciplines taught there. This in turns helps the Iceland education system to expand its academic horizon both in curriculum and premises. In total there are about seven universities in Iceland, three of them are private and four are public. The University of Iceland and Reykjavík University, are the largest one. These universities, however, render the most up to date syllabus with all contemporary and techno integrations. Most of these universities are located in the capital city and provide every facility to their international student at an affordable cost.
English Taught Courses
Fortunately, to cater a swarm of international students who are visiting Iceland to study abroad, many courses are now being taught in English in Iceland higher education institutes. These English taught courses are particularly beneficial for students arriving from developing countries like India, Pakistan and Bangladesh where English is the only foreign language taught and understood as a medium of instruction.
Iceland's educational system enjoys high ranking among the other known European destinations. According to a valid yet recent survey affiliated with the Program for International Student Assessment ranking, Iceland is regarded as the 16th best country housing the international students responsibly.
Liberal Lifestyle
One reason to choose Iceland as a destination to study abroad is its freedom. The population residing in Iceland is very much liberal and believes in gender equality, sexual and religious tolerance, and individual integrity. In fact, Iceland took the 4th place status in the Social Progress Index 2015. The other toppers include Norway, Sweden and Switzerland. The administration in Iceland supports and secures personal rights, preferences and freedom for both locals and foreigners. Moreover, access to higher education is parallel for both national and international students
Tuition Free Studies and Scholarship Offers 2021
The major reason to choose Iceland as an international study destination is the tuition-free study programs at public universities. This affordable study program can let a foreign student survive in the European destination at low cost. There are many Scholarship and funds available for international students. Moreover, students are allowed to do some part-time job while studying.
Wide Range of Available Courses
Iceland is a destination where both Science and Arts courses are available at every level. The schools of Science and Engineering possess a high-ranked academic foundation and deliver hands-on learning and training. These schools also offer research opportunities to their students. In fact, renewable energy, biomedical engineering, construction materials studies and, project management are widely chosen subjects by international students. The Iceland Academy of the Arts is highly acclaimed which offers miscellaneous functional degree programs in fine arts, music, design and architecture, theatre and dance, and similar disciplines. Iceland is also popular for Film-making courses. As a matter of fact, the country is home to the popular Icelandic Film School. Watch the blockbuster Star Wars- The Force Awakens: creativity that budded from the Iceland Film School. Iceland medical schools also offer comprehensive courses not only in medicine but also in relevant courses like physiotherapy or sports medicine.
Continental lifestyle Experience
The country is a bit expensive, yet one can still survive in low budget. The basic facilities like food, transport and health are available at nominal prices and there are many after study prospects for graduates who want to reside permanently in Iceland. One can enjoy the European lifestyle in this picturesque destination while completing his/her study course
X
FREE STUDY ABROAD

Free study abroad expert advice