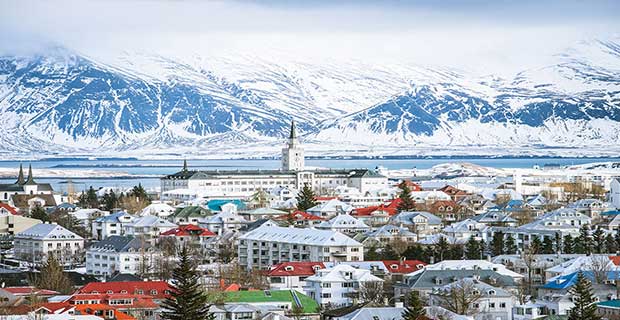 Being a European state, Iceland is definitely expensive for Non-EU citizens, especially for Pakistanis. The currency difference is extraordinary high; therefore, students have to be over-vigilant while planning to study abroad in Iceland. You have to plan a strict budget for both study and living expenses.
It is said that the minimum amount for an individual living in Iceland is around ISK200, 000 per month. However, this amount does not necessarily define the exact monthly living cost as it all depends upon the lifestyle of the student and in which city of Iceland he/she is residing.
Rough estimates of living costs for a single person in Iceland 2024
Monthly budget for a non-EU student in Iceland to complete his/her graduate program is around ISK 120,000 per month. This estimated budget will cover accommodation costs, groceries, study accessories, travel, and other general necessities. Obviously, a student residing in the bigger cities have to pay a higher cost.
Average Monthly Living Expenses
• Housing with utilities: ISK 110,000/month =800Euro
• Food and daily market items: ISK 60,000/month =430 Euro
• Books and academic accessories: ISK 50,000/semester =370Euro
• Local public transport: ISK 5,000/month =37Euro
• Outdoor activities: ISK 30,000/month =221Euro
According to a current rough estimation, the living cost for a single student in Iceland is around ISK 145,000 to ISK 165,000 per month. As mentioned before, this figure may vary according to the lifestyle and spending of the student.
Accommodation Cost
Universities in Iceland generally provide residential areas nearby the university. Online applications for Dormitories of the fall semester open on 1 June and for the spring semester; the applications are open on 1st October. They are the on-campus dormitories and student flats. These dorms are quickly occupied on first come first basis, therefore apartments or flats are also constructed near the academic institutions as alternative housing provisions for international students. The cost of living and student accommodation is different in different location and also depends upon the provided facilities and some other factors.
Rent for a dorm room or shared flat room ranges from 650-1000 Euro per month. The dorm rooms usually have basic facilities including. They are built near the university and generally close to some grocery stores and public transport points. Private accommodations or flats have Good accommodations for students which include fully furnished, private, studio style rooms. Some also have fully equipped kitchen and bathroom shared with other students. They are sometimes located near downtown. A washing area is also provided to students. The rent ranges around 720Euro per month which increases with the provision of facilities.
Health Insurance
International students from the non-EU/EEA countries must have health insurance from an insurance company in their country. Students, however, can also buy medical insurance from an Icelandic insurance company. Whatever be the company, it is mandatory that the policy will cover a minimum of 2,000,000 ISK valid for the first 6 months of the student stay in Iceland. The cost of insurance is around 15,000 ISK.
Food and Other Market Items
After housing rent, the next major expense that a student has to face is the daily food and grocery expenditure. According to a given expenditure statistical diagram food and other market items take 29.9% of the total budget. In Iceland, generally, a loaf of bread costs around 400 ISK which is equal to 3 Euros. Similarly one liter of milk costs around 160 ISK which is equal to 1 Euro. Likewise, other items include vegetables, dairy items, meat and beverages. Moreover dining out in Iceland can cost you around 1500 ISK and above.
Transport Cost
Iceland has an excellent bus system with swift services around and between major towns and attractions. A monthly ticket for public transport costs around, 11000 ISK while I gallon of petrol costs around 219 ISK approximately 1.6 Euro.
Thus living in Iceland require practical money saving strategies as students have to spend three to four years in this European country to complete their degree courses
X
FREE STUDY ABROAD

Free study abroad expert advice