Study abroad in Malta for Pakistani students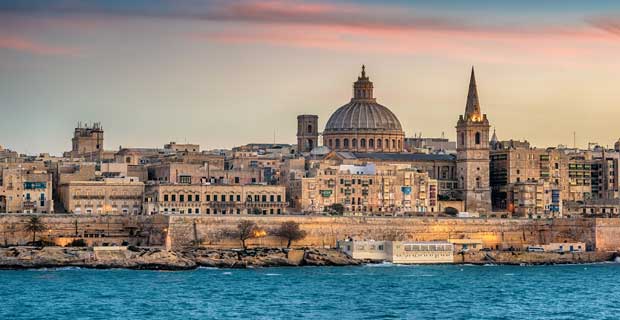 Malta Country Covid Updates 2021 which International Students wants to Know
Malta has open the visas and boarders for the students who wants to study at the Malta Universities
Malta is a highly populated small sovereign island nation located in the Mediterranean Sea. The small country, in fact, is situated in the south of the Italian island of Sicily, right between Europe and North Africa. This small European nation comprises an archipelago of seven islands. Only three of these islands are inhabited. They are Gozo, Camino and the Malta. The country enjoys a warm, Mediterranean climate and is popular as a Sun and Sea Destination. Christianity is the dominating religion in the island.
Being an island, Malta is economically developed as an important trading post, and today it is one of the major centres for container and cargo transhipment. Malta's history is culturally very rich. The country has been occupied by, Greeks, Romans, Arabs, the Knights of Malta. The capital of Malta is Valletta which is said to establish in the 16th century. Malta is a favourite holiday destination. Thus tourism is the nation's chief earning industry.
Study Abroad in Malta for Pakistani Students 2021
Despite the dense population and limited resources, the Maltese government has been keenly working on the growth of the education sector. Worlds high ranked and reputed universities are located in Malta. Moreover many international highly reputed universities have built their campuses in Malta.
The country is always open to welcome international students. In fact, currently, new education policy is launched for non-EU immigrants with flexible conditions. This step is taken to make Malta more competitive as an education authority and to upgrade the reputation of the local education sector.
The best Universities in Malta for Pakistani Students 2021 are:
University of Malta

EEC-ITIS Malta Tourism and Language Institute

American University of Malta

Institute of Tourism Studies

London School of Commerce
International Student Life in Malta:
International students in Malta enjoy vibrant student life while studying at Maltese universities. In Malta, students are free to choose the type of accommodation like on-campus university-owned accommodation or home stays as paying guests. They get discounts on transport, meals and leisure activities. There is a lot of richness to explore in Maltese culture and history for newly arrived overseas students. The study abroad consultant can help you to find a proper accommodation in Malta
Tourist Destination
Malta is a tourist destination and offers uncounted attractions to visitors. Some of these attractions include The Valletta Waterfront, Mosta Rotunda, St. John's Co-Cathedral Azure Window, and Casa Rocca Piccola etc. Moreover, Valletta and Sliema offer you the location for an exclusive shopping extravaganza
Maltese Food:
Every Country has its remarkable cuisine which in a sense is an attraction for tourists. Malta's cuisine is a mixture of many foreign dishes. The local iconic Maltese food consists of Pastizz (pastry), Maltese Bread (sourdough), Imqaret (a sweet dish consisting date filling in a pastry), Maltese Ravioli (pasta) whereas the traditional Maltese food is stuffat tal-fenek which is a rabbit stew.
Student Jobs in Malta 2021
Many students who study abroad find it difficult to sustain a normal lifestyle due to the shortage of money and lack of jobs. International students are allowed to work in Malta during their study period. However, the working hours for non-EU students are limited. Still, these Students in Malta can easily apply for jobs which demand no experience such as Market Research Interviewer, Customer Service Agent, Cafeteria Assistant, Accounts Administrator, Delivery Person, Compliance Officer, Sales Clerk, Administrative Assistant etc.
Language:
English is the medium of instruction at Malta higher education institutes. In fact, English is widely spoken and understood throughout the country. English is spoken in almost every Maltese University due to which Asian and especially third-country students, who study English as a second language, can easily adjust in Malta without getting familiar with their native Maltese Language. However, if a foreign student is fluent in Maltese, he/she can enjoy a wide horizon of the Maltese job market.
Member of the European Union:
Malta is the member of the European Union; therefore if you enter Malta, you do not require any other visa to travel the other 27 member states of the European Union. Moreover, The Maltese services industry has grown significantly in recent years especially after joining the EU membership. This brings Malta fast growth in the economy. The country now offers a highly-skilled workforce, matchless services, techno-based infrastructure, and effective legal frameworks like taxation, investment etc. Hence, study abroad in Malta can gain you the opportunity of working in a European atmosphere.
Medical Insurance for Students to Study in Malsta:
Malta health care system has a good reputation. As health is the most important factor. To get admitted in Malta university you must have a health insurance. So in any case you can easily manage your health emergency.
Latest Scholarships in malta
Postgraduate Scholarship for International Students at the London School of Commerce Malta
For Bachelors in the fields of Business & Management
Apply by

10 Apr 2023

Postgraduate ISSI Scholarships for International Students at University of Malta
For Masters in the fields of Business & Management
Apply by

31 May 2022

Master by Research and PhD Positionsfor International Students at University of Malta
For Bachelors in the fields of Art & Design
Apply by

24 Aug 2021
Study Abroad Consultants for malta
| | | | |
| --- | --- | --- | --- |
| | Ed-Foreign | +92-321-4426607 | Lahore |
| | FES Higher Education Consultants Pvt Ltd. | 0345 8454782 | Peshawar |
| | FES Higher Education Consultants Pvt Ltd. | 03458454773 | Rawalpindi |
X
FREE STUDY ABROAD

Free study abroad expert advice