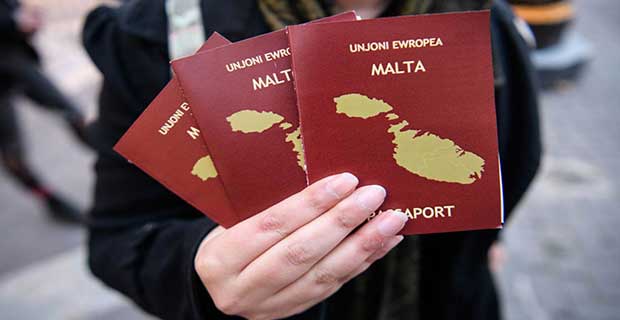 Malta has joined the Schengen system in December 2007. Since then the country has adopted most of the Schengen regulations regarding, travel, visa policies and citizenship. The Maltese government has also set some own regulations in granting permanent residency or citizenship. The general policy relevant to non-EU citizens in this regard as follows
Permanent Residency for Non -EU citizens
Non-EU nationals, especially from the third countries like Pakistan, can apply for permanent residence in Malta if they have been legally living in Malta for five continuous years. These prospective immigrants must not leave Malta for more than six consecutive months in a year. Moreover, he/she should not remain absent from Malta for more than a total of ten months throughout the five-year period.
How a Non-EU student gets Permanent Residency in Malta
for non-EU A new student visa policy about the immigration process citizens studying in Malta has been recently announced. According to this policy, Non-EU students admitted in a full-time course in Malta (exceeding 90 days) can work part-time for a maximum of 20 hours per week. Moreover, students who have already obtained a higher education degree in Malta can now extend their stay in Malta for six months. This is the time when the university pass-outs hunt their career-specific jobs. Moreover, the students who arrived in Malta for a small course or language program have to check the relevant policies.
Non-EU students can also become a Maltese citizen via obtaining a permanent residence permit. When the international student arrives in Malta to study abroad, primarily he/she applies for a temporary residence permit. This permit needs to be renewed every year. After the completion of the study course, if the student wants to settle in Malta, he/she can stay in Malta and search job within six months.
Moreover, if they got employment as well as the employment license, these pass outs can continue their jobs and residence in Malta provided both their residence and work permits are renewed at the specified time. After spending five continuous years in Malta the graduate or pass out can convert his/her temporary residence permit into a permanent residence permit. This is called the naturalization process
Maltese work permits are generally employer-specific, however, there are some exceptions like these permits could be occupation-based, and location-based. It is however mandatory that your employer is happy with your work and is ready to renew your employment license every year. The working license in Malta is primarily applied by the employer, not the pass-out. Hence, the license is issued only on the recommendation of the employer with some strict restrictions.
Non-EU nationals residing legally in Malta can also apply for their family members, including the spouse (21 years or above) and unmarried children under the age of 18.
Citizenship of Malta
Next step is obtaining Maltese citizenship. This criterion falls under the regulations of the Maltese Citizenship Act. The citizens of EU countries can apply for citizenship after a six years period of residency within the country, however, to get a citizenship of Malta, non-EU citizens should stay in Malta for 18 years. Malta in fact also accept dual nationality, but with only one domicile for taxation dealings.
Maltese national legislation also allows international citizens marrying a Maltese national to become citizens of Malta provided they fulfill certain legal conditions. Other option to gain Malta citizenship is adoption method, seeking asylum etc.
Document needed to apply for Malta Citizenship
• Self-sufficiency application
• Photocopy of passport
• Health insurance coverage
• Electronic identity registration form
• Naturalization application
• A valid medical report,
• Statement of the annual income
• Family, education and previous employment, authentic and complete details
• Evidence of no criminal record.
Benefits of Maltese Citizenship
Maltese citizenship renders many advantages. The person now gets the same rights as the other nationals. They can now freely live and work in Malta, as well as travel in all other European countries. Maltese citizens can now also work in other EU countries without restrictions. Both individuals and business person can also benefit from the low tax rates applied in Malta.
Malta Residency through Global Investment Program
In 2013 Malta introduced a Global residence program and the person fulfilling the given conditions of the program can have the Malta residency without any restricted formalities. The Malta Residence and Visa Program (MRVP) offers non-Maltese persons especially from Non-EU countries the opportunity of obtaining an EU residence card that offers visa-free travel within Europe's Schengen Area.
Requirements:
• An investment of EUR 250,000 in Government funding which would be retained for a minimum period of five years
• A non-refundable payment to the government of EUR 30,000
• A property purchase in Malta worth EUR 320,000), or rented property of EUR 12,000 per annum
Applicants who successfully gain residence permit through this investment route are not required to reside in Malta to complete their citizenship eligibility.
X
FREE STUDY ABROAD

Free study abroad expert advice