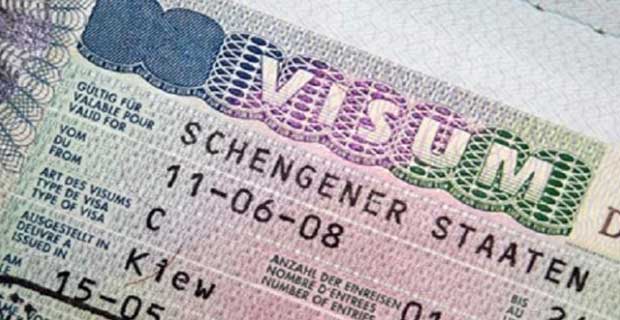 Pakistan lies in the third country category of Schengen territories and has no official Maltese consulate in the country. Students applying for a study abroad program in Malta should approach the Italian consulate in Pakistan for the processing and approval of Malta student Visa.
How Pakistani Students can Apply For Malta Study Visa 2023
Once you are accepted by any Maltese higher education institution, the next step is to acquire a Malta Student visa to enter your study abroad destination. As Malta is a member of the European Union and is one of the 26 Schengen countries, therefore, the Schengen visa obligations are applied on the visa processing.
Malta joined the Schengen system on 21 December 2007 and thus implements the common visa policies provided by the Schengen Agreement. Like other Schengen countries, the Maltese government has also set different Schengen visa policies for its visitors. Students from European countries, in fact, do not require any visa to enter Malta. Moreover, students living in countries which reside Maltese consulates in their cities can also apply for a Type-D (a long stay Schengen visa). However, developing Non –EU nations which do not have any Maltese consulate in their country are allowed to apply for a short stay or type-C Visa valid for 90 days at the allocated embassies.
Furthermore, this Schengen visa is valid for 26 countries, means students can freely travel between any of the Schengen countries once they enter in Malta.
Short-stay "C" visa (Schengen) allows the student to remain in the territory of Malta for a maximum period of three months (90 days), after that he/she will have to apply for a study visa extension. The extension usually is granted for a maximum of 365 days and students who are enrolled in a 3-4 year degree program and need to stay longer than 365 days, then again apply for an extension of their student visa as well as for a Temporary Residence Permit to cover their degree program period.
It is recommended to apply for a residence permit at least 8 weeks before the expiry of your extended Visa
Documents to present at the Visa office:
The following documents are submitted to the French visa officer to seek a student visa.
1. Completely and accurately filled and signed visa application form.
2. Passport, valid for at least three more months from the expiry date of the visa applied, with at least two blank visa pages
3. Previous passports whether used or not.
4. Attested photocopies of CNIC card
5. Two passport or specific sized photos
6. University Acceptance Letter
7. No-objection certificate from school or university
8. Attested Photocopies of transcripts
9. Bank Statement of sufficient savings, confirming your affordability while staying in Malta
10. Airfare ticket with the date of departure
11. Health insurance coverage of at least 30,000 Euros.
12. Accommodation proofs
13. Language Proficiency certification in English
14. Visa fee receipt
15. Photocopy of Police Certificate
16. Students (under 18) require written consent of the parent is required with photocopy of his/her CNIC card.
17. Marriage certificate if applied
18. Employment certificate if applied
19. Statement of purpose
Students on Scholarships or Sponsorships
If the student is funding his study program through a Scholarship program or by a sponsor then the scholarship documents should be attached with the visa application form. Moreover, the letter of sponsorship should clearly state the relationship between the student and the sponsor. The letter should describe the method of accessing the funds. It is highly recommended that the student save enough cash in his account to spend an average yet comfortable stay in a foreign destination. Generally, students take help from a study abroad consultant to process these formalities for them. Your Study visa consultant can guide you about everything regarding the visa application process
Visa Fees and Processing Time of Malta for Pakistani Students 2023
The Malta visa fee is 60 Euros. The submitted visa applications are generally reviewed within 7-15 days. It is highly recommended to submit a visa application not later than 15 days prior to the planned trip for a timely review.
The visa officer will either accept or reject your visa application. Students can fight back for the visa approval if they are rejected for the first time. It is mandatory that the signed application form is attached to the rest of the documents. These documents are personally provided to the appropriate embassy/consulate or its representative in Pakistan or the home country.
X
FREE STUDY ABROAD

Free study abroad expert advice