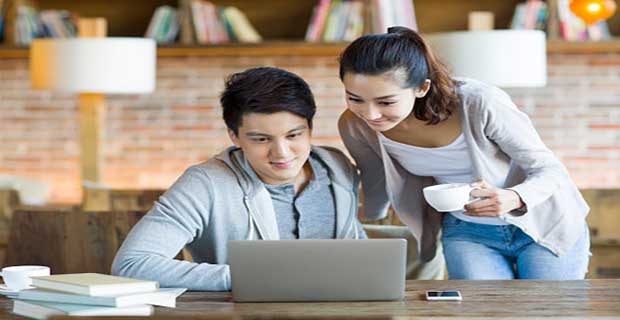 Netherlands has relatively higher living standards and plenty of employment opportunities among other European countries. Being a high income economy, there are established firms and start-up businesses, multinational companies and free lancing job opportunities. Doing part time work during study in abroad is financial obligation for majority of foreign students for the purpose of supporting monthly expenses. Besides financial support, part time work provides professional experience, understanding about demands of the job market, enhancement of skills and work agility. Netherlands allows international students to work part time during studies but with certain restrictions and it offers after study one year job search visa to fresh graduates who have studied from the Dutch Universities. The obligations and terms of working while study and post study in the Netherlands for foreign students is discussed in the following article:
Part Time Work Conditions in the Netherlands for Non-EU/EEA Nationals
The non-EU/EEA nationals including Pakistani students are allowed to work part time in the Netherlands during their studies from Dutch Universities. For part time work, the students will get TWV work permit first. If students get TWV work permit, they can work up to 16 hours a week during semesters and 40 hours a week during semester breaks in June, July and August.
TWV Work Permit Procedure
The TWV work permit application is submitted by the employer who wishes to hire a non-EU national at his business or form. To obtain TXV, the employer will place application at the UWV (Employment Office) by ensuring them that he has searched for the employee for said vacant job position in the Netherlands and other European countries first before hiring a non-EU national. But if the hosting university provides internship to the students or employs them outside the campus in the internship programme related to their course, there is no need for any work permit.
Required Documents for TWV Work Permit 2020 for Pakistani Students
Copy of Valid Passport

MVV Visa or Student Resident Permit

Letter of Appointment

Academic Records of Student (Degrees, Diplomas and Certificates) translated in English or Dutch Language.

The TWV work permit will only be granted for the job at the business or company of the employer who placed the application. For doing another part time job or change of job, a new application for TWV work permit by the new employer will be needed.
Working Conditions in the Netherlands after Study for Non-EU/EEA Nationals
The students who intend to find an employment in the Netherlands after graduating from Dutch Universities or those who are graduates from top 150 world's best universities according to QS list can apply for one year job search visa in the Netherlands. Netherlands offers various work permits to foreign nationals granted on the basis of minimum salary requirements and employment contracts. The types of work permits of Netherlands for foreign nationals include:
Orientation year for highly educated migrants in the Netherlands

Search year permit (zoekjaar) for graduates in the Netherlands

GVVA or Single Permit

Highly skilled migrant permit
Orientation year for highly educated migrants in the Netherlands
The Orientation year for highly educated migrants in the Netherlands is resident and work permit of one year duration for foreign nationals including Pakistani students who have studied from any of the world's top 150 universities in past three years as listed by QS rankings and or ARWU from Jiao Tong Shanghai University. This permit will allow the foreign nationals to search job in the Netherlands for one year duration and if in this duration they find an employment contract they can convert their permit to highly skilled migrant permit without required leaving the country. The orientation year visa will only be granted once in life and it cannot be extended for any further time duration.
Search year permit (zoekjaar) for graduates in the Netherlands
The students who are nationals of non-EU/EEA countries including Pakistanis after graduating from the Dutch Universities have permission to apply for search year permit (zoekjaar) in the Netherlands. In this duration of one year, they can look for job without in the Netherlands without any restriction and after finding one their employer will apply for highly skilled migrant permit. If in this duration, the students fail to find job they are bound to leave the Netherlands and no further extension in visa will be granted. To apply for zoekjaar visa the students can contact IND office before their Dutch student permit expires.
GVVA or Single Permit
The GVVA or Single Permit is work permit for Non-EU/EEA nationals intending to do work in the Netherlands for more than 3 months duration. But to attain GVVA permit, the foreigners must have an employment contract from the Netherlands. The employer hiring a foreign national at his company or firm will apply for the GVVA on his employee's behalf by submitting required documents and application at Dutch Immigration and Naturalization Department (IND). But the GVVA will only be granted if the employer proves to IND that he has made efforts to find suitable employee for this said vacant job position in Europe and Netherlands first but did not find right candidate therefore he is hiring someone from outside European Union countries and Netherlands.
Highly skilled migrant permit
To get highly skilled migrant work permit the candidate must meet following conditions:
You must possess skills and experience of work that is scarce in Europe and Netherlands

You must have completed your Bachelors degree at least ( Masters and PhD Degree holders are first priority)

You must have work experience of few years in the field you find employment.

You must have done specialization in fields of IT or Engineering or Science

You must have valid passport

You must have valid health insurance coverage

You must have not stayed in the Netherlands illegally

You have nt provided false personal information or withheld any detail from IND.
In the case of highly skilled migrant permit, the employer will file application on the behalf of employee. This work permit will be valid for 5 years duration and the holder of this permit will not be allowed to work outside the Netherlands.
X
FREE STUDY ABROAD

Free study abroad expert advice