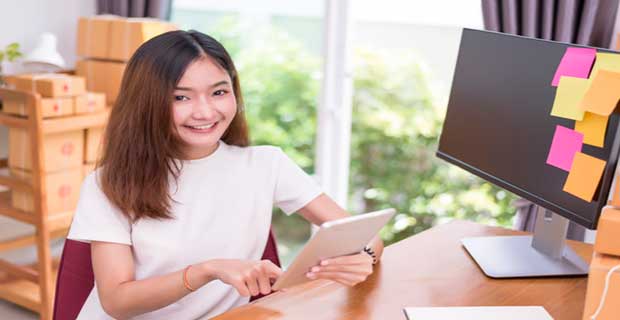 Studying abroad in Portugal will be a rewarding experience both academically and personally. The higher education institutes of Portugal follow the Bologna process of education which has made their degrees recognized in Europe and other countries of the world. The cost of living and rich culture of this historical country is reasonable for international students. An international student can live soundly and comfortably in budget of 600 to 800 Euros per month in Portugal. The tuition fee of public universities of Portugal is also quite cheap cost as compared to other European states. Similar to other European states, Portugal allows Non-EU students to work part time 20 hours a week during their studies and full time in seasonal holidays and semester breaks. The guide below is written to give you an overview of part time work while studying and post graduation work in Portugal as a Non-EU student enrolled in one of Portugal's university:
Part Time Work in Portugal While Studying
The minimum salary of an individual working in Portugal on legal status is fixed by government. The minimum monthly wage as of January 2019 in Portugal is 700 Euros per month for full time work. But for part time work the salary is often fixed according to per hour wage which will be minimum €4.38 or more according to your work and skills.
Part Time Work Permission:
The Non-EU students are allowed to work part time 20 hours a week whether on campus or campus. They do not need any work permit to do part time job but are obliged to attain a temporary resident permit which will be valid for one year duration and can be renewed each year according to the duration of student's study programme. To attain resident permit, the students have to submit an application at Portuguese Immigration and Borders Service (SEF) within three months of their arrival in Portugal. To attain resident permit the third country national will submit following documents:
Application form of residence permit completed and signed by applicant

Valid travel document (Passport)

Two recently taken identical photographs

Proof of finances

Proof of accommodation.
If you are applying for an internship or training position at one of the local Portuguese Company or Form, your intended employer will seek permission on your behalf from SEF.
Post Graduation Work in Portugal
You are not allowed to stay in Portugal after completing your degree from a Portuguese university. If you have an employment contract from Portugal's registered company, your intended employer will send an official letter of invitation and apply for work permit on your behalf to invite you to work in Portugal. But either way you will return back to your home country and start the work permit procedure from there. The Portuguese government has set fixed number of job positions or a quota for foreign employees in Portugal to limit foreign recruitments and give more chances of employment to its nationals. Especially after Portugal's financial crises the policies have been changed to accommodate EU and Portuguese nationals. However there are different work permits for foreign nationals intending to work in Portugal based on their qualification, skill, employment contract and profession. The work permits in Portugal for third country nationals include:
Portuguese Short Term Work Visa:
It is applicable for those candidates whose employment contract from Portuguese employer has duration of less than 6 months.
Portuguese Long Term Work Visa:
It is applicable for those Non-EU nationals who have secured an employment contract from Portuguese employer which has duration longer than 6 months. Long Term Work Permit comes under D type Visa category and has benefits of visa free travel to other Schengen states (Not more than 90 days). The permit will be granted for one year duration initially and can be extended for 5 more years.
Portuguese Resident Permit for Highly Skilled Professionals:
The Non-EU nationals who are doing or have an offer to be engaged in academic scientific research, teaching in Portugal or are highly skilled professional are eligible to attain resident permit as highly skilled worker. It will allow the candidate to live in Portugal for one year at first and then it can be extended each year for more 5 years.
Portuguese Work Permit for Trainees and Volunteers:
The Non-EU nationals engaged in unpaid internships, training or doing volunteer work with NGO's are allowed to have a special resident card. After completion of the internship or volunteer program, if the student gets an employment contract, he can covert his/her visa into employee's permit without needing to exit Portugal. (Read Details about Work Permits of Portugal in the Article Here).
Other Work Permits Include:
Work Permits for Self-employed workers in Portugal

Portuguese Golden Residence for Business Investors

EU Blue Card
Documents Required for Work Permit of Portugal
The application for work permit of Portugal will be submitted at Portuguese Embassy or Consulate in your home country at once you get employment contract and visa invitation letter from Portuguese based employer. Your employer will fulfill the work permit requirements in Portugal before sending you visa invitation letter. Here in your home country at Portuguese Embassy you will submit the following documents:
Completed Visa application form

Photocopy of Visa details page of your Passport (attach previous passport if any)

Two recent passport size photographs

Medical insurance coverage must be purchased of at least EUR 30,000 worth

Proof of arranged accommodation in Portugal

Employment contract and invitation letter (only original document)

Employer's business registration card (if applicable).
Unless you are highly qualified professional you will be granted three years work visa initially, other than highly qualified professionals all other work permits will have one year duration with extendable option of more 5 years. If the documentations are correct and you meet the eligibility, the work permit will be granted in 2 to 3 months. After entering into Portugal in work visa, you will register your information at social security in Portugal and a Portuguese tax number.

X
FREE STUDY ABROAD

Free study abroad expert advice