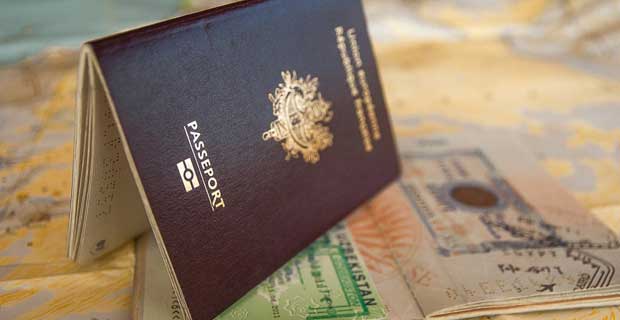 To study in Russia you must be enrolled in an accredited college, university or higher education institution of Russia. After meeting the entry requirements and passing the entrance examinations, your hosting Russian institution will send a formal invitation letter and other necessary documents including visa support letter. By getting these documents you can commence your student visa process which must start at least 45 days before your study programme begins in Russia. The student visa for Russia will have 90 days duration validity initially which you can extend later according to your study program duration after entering in Russia and it is applicable for all short term and long term study programmes. The step to step procedure of attaining student visa for Russia is explained below:
Getting Letter of Invitation and Paying Tuition Fee
The Ministry of Foreign Affairs of Russia and the Federal Migration Service of Russia issues the invitation letter for student visa of Russia. You will pay your tuition fee and get enrolled for study program and your hosting Russian University will handle the invitation letter procedure. Once you receive the invitation letter it has validity of three months, therefore your student visa documents must be ready by then.
Visiting Russian Embassy or Consulate in Pakistan
You must visit the Russian Embassy or Consulate nearest to your area in your home country as soon as you receive invitation letter. You will get the details of required documents and visa application form. The Embassy might even arrange an interview meeting before granting you student visa for Russia. The applicant is required to appear in the Embassy in person and submit all of his/her documents by hand.
Required Documents for Pakistani Students 2021 for Russian Student Visa
The required documents may vary from country to country. During your visit to Russian Embassy the authorities will give you details of documents according to your country's requirements. The documents enlisted below are generally required from all countries:
A Valid Passport of Applicant (must have at least 18 months validity and two blank pages, a copy of your passport's front page would also be required)

One Passport Size Photograph of Applicant (Recently Taken)

Letter of Invitation from Your Hosting Russian Institution (Original Letter not a Copy of It)

Medical Certificate (the medical examination must be taken recently at least within 3 months prior to your visit to Russia, the applicant must not be HIV positive, visa of HIV positive will be denied right away, The medical certificate must contain the date of examination, doctor's signature and your own signature)

Completely Filled Visa Application Form

The Applicants Under 18 Years of Age Need To Provide Consent Letter From Their Parents or Guardians

Proof Of Finance (Bank Statement of Credit Card Statement Proving You Have Enough resources to Cover Your Study and Living Expenses, If You Have Applied At Public University of Russia You Can Apply for Scholarship If You Meet Eligibility Criteria, If Granted You Can Write 6 Digit Code of Scholarship on Your Visa Application Form in Place of Bank Statement)

Travel Ticket (Valid till one year)

All the documents must be translated into Russian language by a certified translator
Russian Visa Processing Time in Pakistan 2021
The visa processing time is usually within two to five weeks and those who require the visa to be processed faster than this duration can pay an extra visa application fee. The actual visa fee depends on the country from you are applying.
The Process of Student Visa after Arriving in Russia
Migration Form:
All the foreigners entering into Russia are handed over an immigration form in the airport before the cross border control. The immigration card remains with them until they leave Russia. If they leave Russia for visiting their country for a short period of time and then arrive back in Russia they will be given another immigration form to be filled and kept with them until they leave the country again. Apart from filling the immigration form at border control and leaving detachable portion of the form to them, you will also be required to register at the Russian Federal Migration Service. After registering your immigration form at immigration department you will be issued an immigration card. For registering at the Russian Federal Migration Service, you will need following documents:
Your Passport'

Immigration Form

Your Visa
Visa Extension
Your student visa will have validity of 90 days initially. After entering into Russian territory on student visa, within 7 days you will have to register at the local GUVM branch. If you fail to do so in 7 days you will be fined and in some cases the students can be expelled from Russia. Most of the institutions handle this procedure of registering international students at local GUVM branch themselves, but you must confirm if they have. The visa has validity of 90 days; you will extend the visa duration according to your study program duration by applying at local GUVM branch. The student visa can be extended for maximum duration of 3 years.
The visa will be extended for one year at first and then to maximum three years. To extend it for another one year, you will file an application two weeks prior to your visa's expiry date at the Russian Federal Migration Service. The visa arrival and registration of documents is free of charges. The international student affairs department of your hosting Russian University will assist you through this procedure. If you lose your migration card or damage it by mistake you can apply for it again by providing your passport, student card and travel documents. For Visa Extension you will submit following documents:
Passport

Application form (completely filled)

Recently Taken photograph

Enrollment agreement from the Ministry of Education and Science of the Russian Federation

A letter explaining your reason of visa extension

Migration Card (both original and copy)

The detachable portion of immigration form granted to you upon your arrival by border control

Fee of visa extension (nearly RUB 1,600)
Student Visa Cost
The student visa cost is different for every country and depends on single or multiple entry visas. For Pakistani citizens the single entry student visa cost is Rs. 11200.
Part Time Working Permission in Russia for International Students 2021
The international students who want to work part time in Russia will attain a work permit from the Federal Migration Service (FMS). Those employed part time by their hosting university on campus or are going to work only during semester breaks do not require a work permit. The conditions of work permit for part time job as an international students are as follows:
You must be over 18 years of age

You must be enrolled in a full time study program

The institution you are enrolled in must be an accredited institute'

You will work only at the city or region of Russia where your institution is located

You can work only at that profession which is allowed on your work permit

The work permit cost of Russia for international students on study visa is RUB 3,500 (USD 60)

If you are found to be working in Russia without a valid work permit, you will be fined an amount of RUB 7,000 and might even be deported.

The work permit processing time is 10 days

The work permit will be valid for 1 year duration similar to your student visa; it can be extended according to your employment contract.

The student is allowed to change the jobs but always have to inform the migration office about their new job.

If a student leaves quits studying in between his study course, the work permit will be cancelled immediately.
You will apply for work permit at the regional Federal Migration Service of your region of residence in Russia. They will ask for following documents:
Passport of applicant

Migration card

Work permit application form filled and signed

Employment contract for part time job

Medical Certificate (Stating that you are HIV free, not affected by any infectious disease, do not have any drug addiction)

A letter of confirmation from your hosting university in Russia stating that you are enrolled in a full time study program and fulfilling academic and attendance requirements
Top Discussions on Study in Russia

muhammad ali - Gilgit - 24 Jan 2018

StudyAbroad Admin - Lahore - 24 Jan 2018 Muhammad ashfaq - - 28 Jan 2018

nomanmughal - Gujranwala - 29 Jan 2018
X
FREE STUDY ABROAD

Free study abroad expert advice