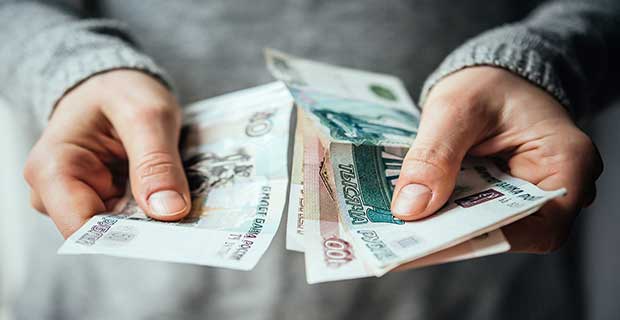 Studying in Russia is combination of affordability and high standards of education quality. The competitive and merit based education system of Russia is parallel to Europe's prestigious institutions. Russia has joined Bologna process of education in recent years which has added more credibility and recognition to degrees offered by its institutions.
Gaining a seat at University of Russia is solely dependent on student's academic capabilities and potential, the international students taking admission at state universities of Russia can apply for scholarships and free grants if they meet academic eligibility. The Ministry of Science and Higher Education of the Russian Federation is responsible for deciding the minimum tuition fee possible at state run universities of Russia to encourage more enrollments.
In terms of living expenses, Russia is much affordable than European countries. The international students enrolled in full time study program at Russian Universities enjoy same benefits as national students. Overall, Studying in Russia is ideal combination of high standards of education, gaining globally recognized degrees, affordable living and enhancement of knowledge.
Under Graduate Degree Program Cost in Russia for Pakistani Students 2023
The full time study program at under graduate level in Russian University can maximum 180-200 thousand rubles* ($ 3,000-3,340) per year and minimum 123 500 rubles ($ 2,060) per year.
Specialist's Degree Equivalent such as Ed.S. or S.Ed:
The full time study program of 5 years duration equivalent to Masters degree maximum cots in Russian Universities is 200-220 thousand rubles* ($ 3,340-3,670) per year and minimum 120 thousand rubles ($ 2,000) per year.
Specialist Degree at Medical University:
On average a specialist degree at medical university will cost 250-270 thousand rubles ($4,170-4,500) per year.
Post Graduate (Masters) Degree Program in Russia Cost for Pakistani Students 2023
The full time two years duration Masters degree in Russia will cost maximum 450 000 rubles ($ 7,500) per year and minimum 127 000 rubles ($ 2,120) per year
Post Graduate (PhD) Degree Cost in Russia 2023
The three year duration full time post graduate PhD degree program in Russian Universities will cost you maximum 405 000 rubles ($ 6,750) per year and minimum 136 500 rubles ($ 2,275) per year.
Preparatory Course:
Many Russian Universities are offering preparatory courses of one year duration to train international students in Russian language or other general subjects which require preparation before conducting entrance examination for admission. The one year preparatory course in Russian University will cost you on average 120 thousand rubles* ($ 2,000) per year.
Summer School Fee:
The summer schools or universities or colleges offer short thematic courses to international students for training of certain course, cultural knowledge or entertainment programmes. The courses offered by summer schools have 3 to 8 weeks duration and at end of the course the hosting institute provides certificate of course. Universities also organize winter, spring and autumn courses. On average, a course in summer school in Russia will cost 20-50 thousand rubles ($ 330-830).
Living Expenses in Russia
Most of the students studying in abroad are staying away from their families for the first time and it is a great way to start owning the responsibility of managing one's own expenses and budget. The living expenses of students are mainly comprised of accommodation, food, study, transportation and entertainment on weekends such as going to movies or adventures and exploring the tourist's spots of country where they reside. Russia's living expenses are less expensive than US, UK, Canada and Europe.
Accommodation:
An apartment in central city with one bedroom: $350. 89 USD per month

An apartment outside the central city with one bedroom: $240. 35 USD per month

An apartment in the central city with two bedrooms: $703.36 USD per month

An apartment outside the central city with two bedrooms: $476.00 USD per month

On Campus accommodation with one bedroom: 500 to 5,000 Rubles per month (depends on the city and facilities available)
Food Expenses:
Basic menu meal for one person in an inexpensive restaurant in central city of Russia: $7.66 USD

Basic menu mean for two persons in mediocre restaurant in the central city of Russia: $ 30.66 USD

Meal for one person at McDonalds or Big Mac: $4.60 USD

1 liter milk bottle: $0.90 USD

Fresh bread (white): $ 0.51 USD

1 kg rice: $0.93 USD

Dozen eggs: $1.10USD

1 kg local cheese: $7.45 USD

1 kg chicken breast: $3.95 USD

1 kg beef meat: $7.23 USD

1 kg apples: $1.33 USD

1 kg bananas: $0.97 USD

1 kg oranges: $1.27 USD

1 kg tomatoes: $1.94 USD

1 kg potatoes: $0.49 USD

1 kg onions: $0.44USD

1 Liter water bottle: $0.56 USD
Transportation:
Living in central city saves travel expenses and time. The public transport in Russia is utilized by majority of students and local public and it is providing good services, There public buses, trams, trolleybus and marshrutkas. The urban cities have metro train stations but in outside cities, the public transport is bus and routed taxis. The cost of day to day travel in Russia through public transport will cost:
One way ticket of local public transport: $0.38 USD

Monthly pass for public transport: $27.59 USD

Normal Tariff of Taxi inside city: $1.53 USD

Taxi Tariff for 1 km travel: $0.21 USD
Other Expenditures:
Basic utility bills of electricity, gas, water, heating for one room accommodation: $105 USD per month

Internet monthly connection bill: $7.38 USD

Fitness Club Fee Monthly: $32.11 USD

Cinema Ticket (1 Seat): $4.60 USD
Health Insurance Coverage
International students entering in Russia for education have option to purchase health insurance coverage or pay for their medical expenses in cash whenever they have need of it. In case of any sickness, the students can take services of hospital near them and pay the fee of doctor and purchase prescribed medicines. The public hospitals are usually crowded therefore the international students living in Russia take services of private hospitals and clinics. The private clinics and hospitals are expensive than public health care facilities in Russia.
X
FREE STUDY ABROAD

Free study abroad expert advice