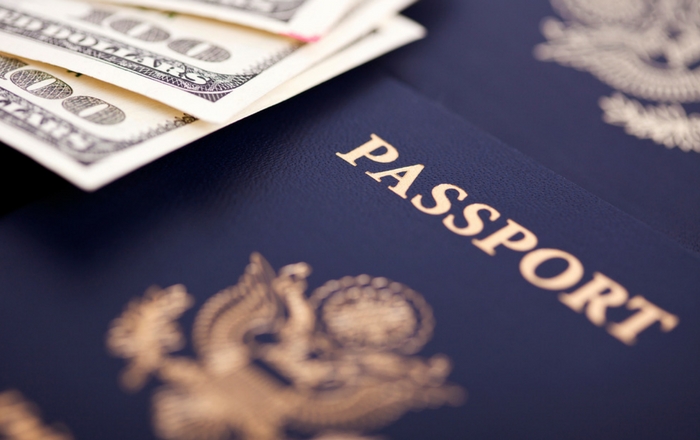 It is natural for students to consider settling in and working in the country they have studied abroad. You get used to the atmosphere and make new friends after residing for several years in a country. Russia is an economically developed country and offers many career opportunities to graduates. Since the higher education system of Russia is competitive and high standard, the graduates tend to get jobs after completing their degrees easily. For international students graduating from Russian Universities, the procedure of attaining work permit and permanent residency of Russia is complicated but possible. The procedure of getting permanent residency of Russia after completing degree from there is explained below:
The Graduates Studying in Russia on Student Visa Will First Attain a Work Permit
It is not possible to convert your Russian student visa to work permit in Russia after completing your studies there. The students must have an employment contract to attain work permit of Russia. Even if you have employment contract of Russia, you will have to exit Russian territory and then re enter the country on work permit. The work permit types of Russia applicable to graduates are standard Russian work permit, highly skilled migrant visa and business visa. To attain any type of work permit the employer will send an invitation letter via The General Directorate of Migratory Affairs (GUVM).
The Types of Work Permits for Russia
For staying in Russia to work, an employment contract is necessary. Based on your employment contract and qualification, your employer will apply for work permit on your behalf through The General Directorate of Migratory Affairs (GUVM). There are following types of work permits for Russia:
Standard Russian Work Permit:
The standard Russian work permit is granted to candidates belonging from non CIS countries. The visa validity of this type of work permit is till your employment contract. The candidate will initially granted one year visa which can be renewed every year based on employment contract. The candidate can apply for a temporary resident permit of Russia after living on this work for one year.
Russian Work Permit for Highly Qualified Professionals:
This type of work permit is applicable to highly qualified professionals who have monthly salary over R1 million. This work permit has validity of three years and the candidate can invite his/her spouse, children and parents.
Russian Work Permit for Business and Self Employment:
The work permit procedure for self employment is similar to other work permits except for self permit visa will be applied by the candidate himself at GUVM. The candidate needs a letter of support from an organization based in Russia or Russian citizen stating the benefit your business will bring to Russia. An introductory letter will be submitted by the applicant in place of the letter submitted by employers. The introductory letter will state you business details and its benefits to Russia.
Documents Required for Work Permit
The employer who is providing you employment is responsible to handle the procedure. The GUVM office will ask to submit following documents to be submitted:
Passport size photograph of employee

A valid passport or ID of employee

Copies of academic qualification certificates'

Medical examination certificate (the applicant must not be suffering from HIV or any diseas which is infectious)

Proof of Payment of Visa fees
The GUVM will issue an invitation letter of visa to you if the GUVM approves the work permit request submitted by your employer. The nest procedure starts with your visit to Russian Embassy or Consulate near your area in your home country and submitting the following documents:
Completed work permit visa application form

Passport of applicant

The letter of invitation sent to you by GUVM'

Letter from your intended employer, contract details, your job details, location of the job and contract date

Medical examination certificate (confirming you medically fit and free from any infectious disease)

You might be called to Russian Embassy for biometric scanning (depends on your country)

The work permit process will take 20 days

Once you receive the work permit and enter Russia you will have to register at local GUVM office within a week of your arrival in the country

Russian work permit cost is £165
Permanent residency Visa of Russia
Any individual residing in Russia legally for one year is eligible to apply for permanent residency visa of Russia. The Russian permanent residency visa has 5 years validity. The application for permanent residency visa must be submitted 6 months before your temporary residency visa expires. The permanent residency of Russia can be extended for multiple times but make sure your passport has validity period until that duration. The permanent residency renewal application must be submitted two to three months before your permit expires. If the holder of permanent residency visa fails to meet the terms and conditions of Russian law in the duration of his visa, the immigration department has authority to revoke his permanent residency right away and he can be send back to his country within 15 days. The permanent residency visa application is submitted at local GUVM office and the following documents would be required:
Passport size photographs (4x)

Valid passport

Proof of sustenance for your living and also for the family members accompanying you'

Proof of accommodation in Russia

Medical examination certificate (proving the applicant is not suffering from HIV AIDS)

Proof of proficiency in Russian language

Proof of knowledge about Russian history and the Russian Federation Foundation
Citizenship of Russia
The permanent resident holders of Russia can apply for citizenship of Russia after residing in Russia for 5 years. The permanent resident holder must not have lived outside Russia for more than 3 months during these 5 years. She/he should meet following requirements to apply for citizenship of Russia:
The applicant must have a permanent resident permit of Russia'

The applicant has lived in Russia for past five years and has not lived outside Russian territory for more than 3 months'

The applicant has abided the rules and regulations of Russia in these 5 years

The applicant can provide a proper proof of sustenance for their living expenditure and any family member living with them or whom expenditure they are supporting

If the applicant has renounced the citizenship of his native land (the natives belonging to the countries which have signed dual citizenship treaties with Russia are exempted from this clause)
The following groups can apply for Russian citizenship after one year of living in Russia:
The holders of Highly Qualified Professional Visas

The individuals who have been awarded refugee status in Russia
Top Discussions on Study in Russia

muhammad ali - Gilgit - 24 Jan 2018

StudyAbroad Admin - Lahore - 24 Jan 2018 Muhammad ashfaq - - 28 Jan 2018

nomanmughal - Gujranwala - 29 Jan 2018
X
FREE STUDY ABROAD

Free study abroad expert advice