Nowadays it is quite impossible for every student to deal with the expanses of studying in a foreign country. Because if a student goes out of the country they are expected to deal with accommodation expenses, travel expenses, tuition fees, food and medical expenses which makes it even more difficult for students even to dream about having a foreign degree. However, the students can get guidance from the Popular Scholarships guide 2020 for Pakistani Students so that they can accomplish their goals.
The scholarships may vary in terms of the level of qualification and expanses that a particular scholarship will help you out because some scholarships provide tuition fee expenses, medical expenses, and residence allowance and some scholarship cover as minimum as only the tuition fee of the university. If you are looking for Fully Funded Scholarships 2020 for Pakistani students that will cover all your expenses you must check the list of top 10 fully-funded scholarships that will help you to deal with all your expenses.
United States of America Fulbright Foreign Student Program
The Fulbright Foreign Student Program scholarship is initiated by the United States government and facilitating thousands of international students for having a successful and bright future by studying through many qualified and foreign faculty members that will help them out to complete their Master's level degree and Ph.D. level degree in higher institution of learning in the United States of America. However, the full bright scholarship 2020 offers all selected students with full tuition fees, travel expenses along with monthly residence allowance and health insurance.
Sweden government scholarships
The Sweden government scholarships are offered to all students who are highly motivated and talented and want to get an education at the Swedish Institute. The scholarship aims to allow students for full-time Masters' studies at Swedish Universities with many benefits like Full tuition fee, monthly living expenses, some help with the traveling allowance, Health insurance and furthermore.
United Kingdom Chevening scholarships
The United Kingdom is offering students a chance to study in the UK through Chevening scholarships that will be provided to all the eligible students. The United Kingdom government allows pursuing studies by applying for Chevening scholarships and Chevening fellowships that will offer students with enrollment in Master's degree programs. However, students can also consult the Guide of Study Abroad in UK for Pakistani Students as the scholarship will cover full tuition fees, Travel costs, Settling in allowance, study preparation cost, Baggage allowance, Visa costs, and monthly accommodation allowance.
Belgium VLIR-UOS Awards
The Belgian government is offering VLIR-UOS awards scholarships that are fully funded and will cover Full tuition fees for the course of study, accommodation, and meals, living allowance along with Travel costs and other costs. The students could easily pursue their Master's degree programs directly related to development at Belgian Universities and institutions of higher learning in Belgium through the scholarship.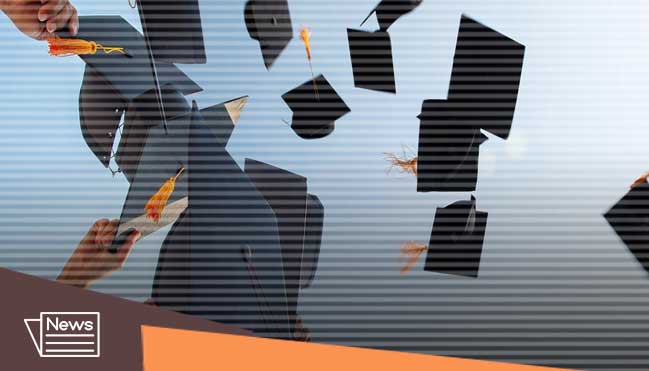 Australia Endeavour Leadership Program Award
The Australian government is offering students with Endeavour Leadership Program which is a fully-funded scholarship and covers all the expanses of the student including Full tuition fees, Travel costs, settling-in allowance, monthly living allowance, medical allowance, and Travel insurance. For getting more information about the scholarship students can check the study guide in Australia for Pakistani students as the main focus is to allow students to complete their Masters or Ph.D. degree programs in any field of study taught by any Australian Universities.
Gates Cambridge Trust Scholarships
The Bill and Melinda Gates Foundation is funding the Gates Cambridge Trust scholarships so that students can study through foreign universities and accomplish their desired degree for Masters of Science, MPhil, LLM, MASt, Diploma, MBA and Ph.D. for a 3-year research degree. Moreover, the students who can't afford the foreign country expanses will be given the opportunity of getting full tuition fees, living or maintenance allowances, Travel fare costs, and dependent's allowance.
Warwick Chancellor's International Scholarships
The students who want to study from the best research university in the United Kingdom for carrying out their doctoral degree in world-class research and gain access to training opportunities are advised to apply for Warwick Chancellor's International Scholarships 2020 at Warwick Universities. All selected students will be granted full tuition fees payment worth up to ££22,860 along with a monthly living allowance of £15,044 per year.
Amsterdam Excellence Scholarships
The Amsterdam Excellence Scholarship will help students with Full tuition fees, Monthly living allowances amounting to €25,000 for completing their Master's degree programs offered at the University of Amsterdam in the Netherlands.
Switzerland Government Excellence Scholarship program
The Swiss Government Excellence Scholarship program is also a fully-funded scholarship program that will provide Ph.D. programs or postdoctoral research at recognized institutions and universities in Switzerland. If you want to study in Switzerland you must apply for the scholarship that will aid to deal with all the expenses including a monthly living allowance, Full tuition fees, Health insurance, and accommodation allowance.
Clarendon Scholarships at University of Oxford
All international students who want to gain a degree from the University of Oxford are informed that each year United Kingdom government allows 140 students to pursue a Masters' level degree and Ph.D. level degree including all the courses offered through the Clarendon Scholarships at the University of Oxford. However, scholarships in UK for Pakistani students 2020 will cover the full tuition fees or college fees with an allowance of £14,553 to cope up with living expenses during the period of study.
X
FREE STUDY ABROAD

Free study abroad expert advice