Study in UK
The best degree around the globe you will get, is from UK universities which provide not only transcript but also a guarenteed bright career. If you think about studying in abroadSo best and most wanted pleace will be Study in UK for students. Study Abroad in UK for Pakistani Studentsis considered perfect because of its outstanding study mechanism, a numerous opportunities for every class of people, flexible and relaxing fee structure, professional educational environment in top universities and colleges, advance research techniques and lots more. Along with excellent educational history it has stable economy, colorful life, and rich cultural heritage. So it will be fun and more interesting to be there for making your career.
But one thing is necessary that if you want to Study in UK, you must have a complete awareness regarding the courses that are taught there and specially the courses which are offered to the international students. UK has hundreds and thousands of institute for almost every field and opportunities are also accordingly. Degrees for each level are provided in efficient way that may lead you towards a successful career. So if you make choice to apply for Study in UK, you will surly have a wonderful experience.
Important Questions about Study in UK: A Guide for Pakistani Students
Best universities to study in UK for international students?
Top ten universities in UK, for international students to study in UK are under below:
QS World University Ranking list 2014/2015
| University | Location | Ranking |
| --- | --- | --- |
| University of Cambridge | Cambridge East England | 2 |
| Imperial College London | London south east England | 2 |
| University of oxford | Oxford south east England | 5 |
| University college London | London south east England | 5 |
| Kings college London | London south east England | 16 |
| University of Edinburgh | Edinburgh Scotland | 17 |
| University of Bristol | Bristol south west England | 29 |
| Caesar Vance | Pre-Sales Support | 29 |
| University of Manchester | Manchester North west England | 30 |
| University of Glasgow | Glasgow Scotland | 55 |
| University of Warwick | Coventry west midlands | 61 |
How much the tuition fee for an undergraduate or postgraduate course in UK?
Students who are planning to study in UK and find out how much tuition fee you will pay for an undergraduate or postgraduate courses in UK. We give you the details about tuition fee information. International students, who want to purse their undergraduate level courses in UK will pay fees for 2014-15 based on UK for lecture-based degree program, standard up to 36,600 for a Bachelor level degree program in medical at the top of the price range. International students must pay more fee as compare to domestic students.
Applicants who need to apply for postgraduate level confirmation, the normal international students expenses in 2014-15 is £12,390, despite the fact that the greater part of courses reach from amongst £10,000 and £13,000. For research center based projects, normal yearly charges stand at £14,274, while for scientific degree programs the normal range is £21,296. For driving clinical projects, at UK colleges, in any case, charges can be as high as £38,532 every year.
Will it be allowed to work while I am studying in UK?
Candidates who are studying in UK and want to support their education for better way, students can do a job in UK as an international students. There are many of jobs and work places where students and graduate can do a job part time.
International Students who are studying in UK can work for 20 hours or more in one week, during their studies period. Universities or colleges will give permission to students to do a job during their studying. Students must get permission from recognized bodies or UKVI officials.
Where and what kind of accommodation are in UK for international student?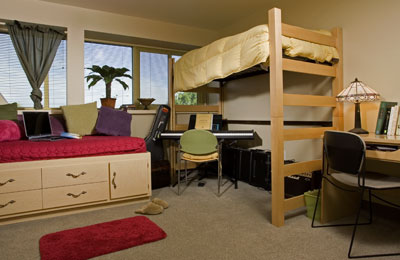 Students who want to study in UK and complete their other application procedures, now they need to find out best living place for them to study in UK. We can guide students, they must apply for accommodation before reached to UK. If find out your accommodation before time, you will not face any difficulty while you will reach in UK for study.
When you selected for undergraduate or postgraduate level degree program in UK, you will apply for accommodation in UK as soon as possible. Here are some links for Accommodation in UK for International Students.
Many colleges and universities will guide you through a settlement data pack before you arrive. It won't just give data on, and application form for, utilizing their own convenience however ought to likewise give some neighborhood data about respectable proprietors and letting operators.
You may contact UK Embassy in your country or high commission in the UK and converse with their understudy officer. They ought to have the capacity to give you some counsel.
There are2 basic types of Student accommodation in UK. One is university/college-owned accommodation in which halls of residence, offsite houses and fasts are included and other one is privately owned accommodation in which private residence, lodgings, bedsits and flats and house included.
Whatever your decision, you'll see that UK foundations have an officer of international applicants who will have the capacity to help you discover settlement. Numerous foundations can promise convenience for you in your first year of study.
---
What kind of financial help or grant in UK for International students?
Government of UK Awards
British Chevening Scholarships
Commonwealth Scholarships for Developing Commonwealth Countries
Commonwealth Shared Scholarship Scheme at UK Universities
Non-governmental UK Awards
Euraxess UK
CastleSmart Scholarship
Charles Wallace Pakistan Trust Scholarships
University-specific UK Awards
Bristol University International Scholarships
University of Birmingham International Postgraduate Scholarships
Cardiff University Elite International Scholarships
Clarendon Scholarships at University of Oxford
University of Edinburgh Global Scholarships
Gates Cambridge Scholarships for International Students
University of Nottingham International Scholarships
Rhodes Scholarships at Oxford University
Swansea University Undergraduate Scholarships
University of West London International Ambassador Scholarships
University of Edinburgh Global Scholarships
University of Westminster Scholarships
---
How can I find out, my educational background will be accepted by the UK University?
There are two associations can guide applicants, that their educational background will be accepted by the UK university or not. One is the British Council, which have many branch offices everywhere all over the world, and other one is UK NARIC, which is also called the UK National Recognition Information Center.
These two organization have their own rules and regulations, however it ought to give you a thought of what the colleges are searching for and what you are finding.
---
What's the usual application process for Masters level courses in UK?
First of all, students must check out the availability of seats in any UK universities for international students. After that students can apply for these universities and check out the deadline of admission.
Secondly, students must select their course and submit important paper for Master level course in any UK university.
Thirdly, students must have some important documents with your required paper for admission application process, which are CV, resume, cover letter, personal, professional and educational experience.
Fourthly, each university have their own funding or scholarship deadline, students must mark these deadlines on their calendars.
Lastly, every students must write down their university application deadline, admission test deadline, fee processing deadline etc. This step is very important for international students because each miss will create trouble for your admission in UK University.
---
What are the language requirements for international students to study in UK?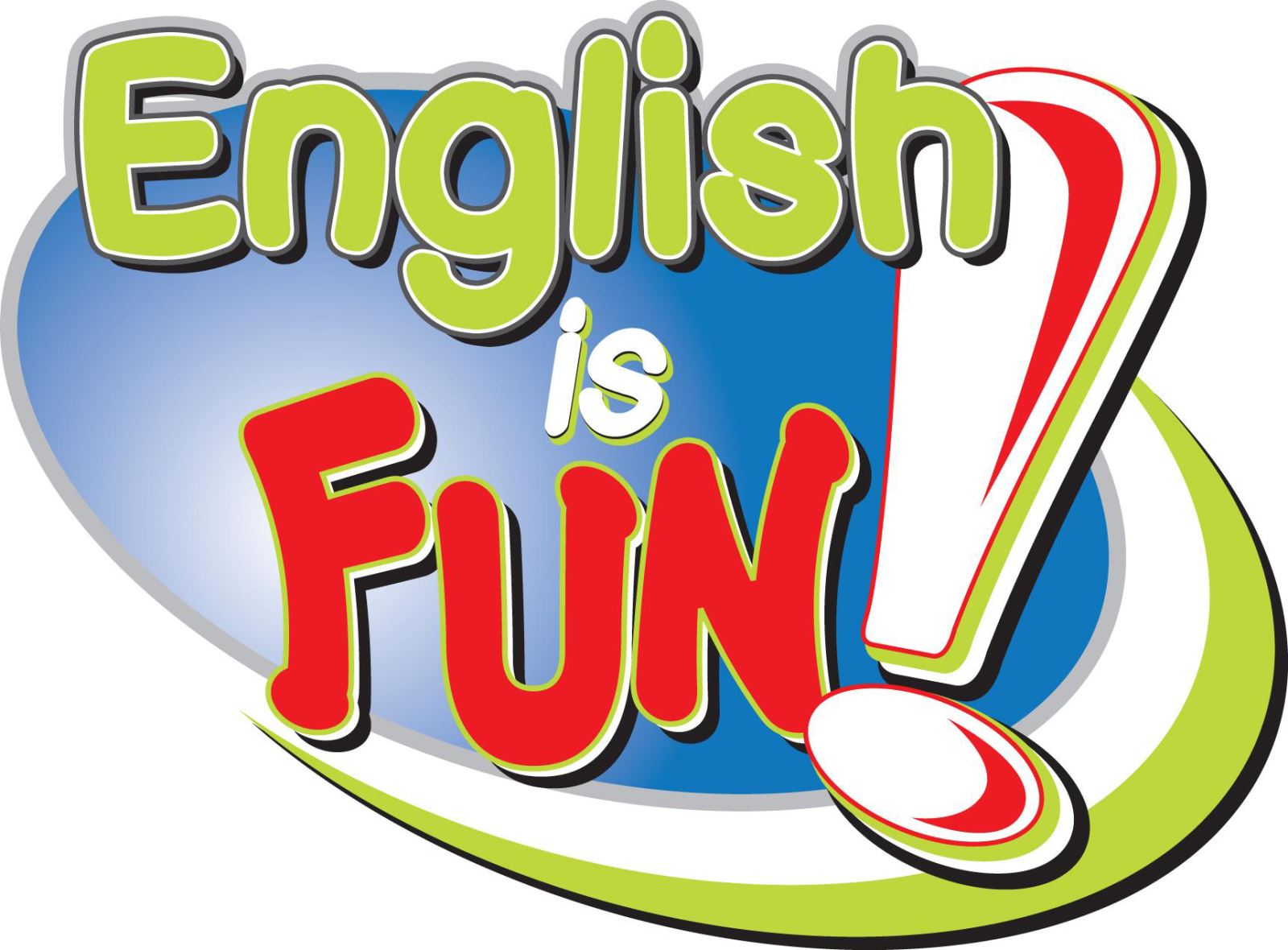 Students must meet the language requirement of any university to study in UK. There are multiple tests which offered by the universities to test English language requirement criteria to study in UK. Students must have full command on English language skill to apply for undergraduate or postgraduate degree program in UK.
Universities in UK require different test scores for international students to apply for admission in diverse courses. These test are accepted in most of countries around the world. Here are the list of English language proficiency tests accepted in UK:
International English Language Testing System ( IELTS)
Test of English as a Foreign Language (TOEFL)
PTE Academic
Cambridge English Language Assessment (CAE/Cambridge ESOL)
---
How much money will I need during my Masters level studies in UK?
As indicated by current figures, the normal expense every year to examine in the UK for worldwide postgraduate applicant. This normal charge ascends to £12,390. At all degree levels, research center and clinical degree projects are especially more costly, with a clinical degree costing abroad candidates.
Including all these charges with the normal typical cost for basic living in the UK, around £12,000, and the aggregate normal expenses to ponder in the UK come up to £24,000 every year. Contemplating in the capital city, in the meantime, is liable to be essentially more costly.
---
Where do I apply for my student visa?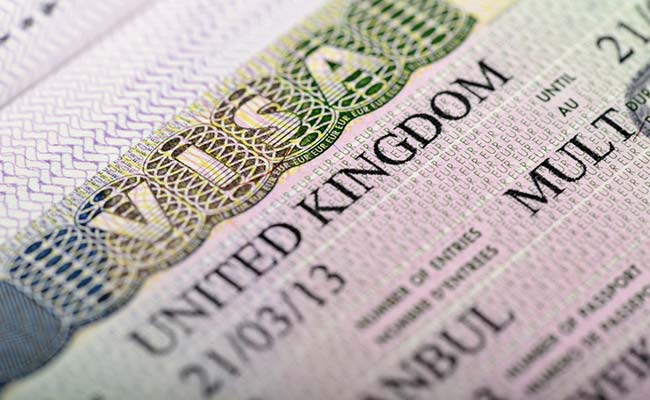 Pakistani students who want to study in UK and they require a student visa to go UK for study. Students must visit the official website of UK government, where you can apply for student visa with submit some processing fee. Please visit this website and find out your student visa details.
Your visa expense will depend upon your nationality. There are two types of visa if you go for study in UK. Pakistani students going UK for less than 6 months can apply for student visitor visa. The second one is more common students visa is called the Tier 4 general visa. Students who will go for studying in UK for more than 6 months can apply for this visa.
You may need to give confirmation that you can bear to cover your degree program expenses and living expenses during your tenure in the UK while applying for visa. This is called 'upkeep stores (necessities)' by the UK government. This can be:
Individual bank or building society statements
A building society passbook
A letter from your bank, or a directed monetary organization, affirming your assets
For more details and information please see the Gov.uk website.
CONSULTANTS FOR United Kingdom
View All
Top Discussions on Study in United Kingdom yaqoob khan - Jamrud - 28 May 2018

Joji Higher Education Services, Karachi - Karachi- 06 Jun 2018

Zohaib Ramzan - Rahim Yar Khan - 27 May 2018
FREE STUDY ABROAD

Free study abroad expert advice