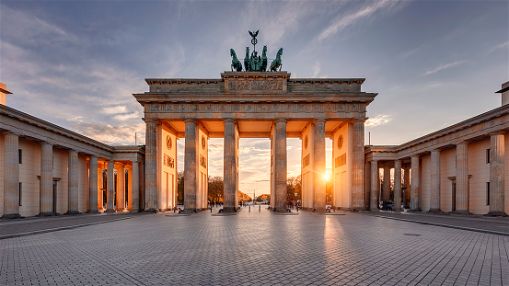 Belgium is a multilingual and multicultural society in its true essence. Speakers of different native European languages happen to be studying in Belgium without having trouble to adjust in this global hub. Besides option to study English taught programmes in top ranked Belgium Universities, international students can study French, Dutch and German taught programmes in variety. Belgium has progressed in the fields of Science, Arts, IT, Business Marketing and Applied Sciences through innovation and credible research. Studying abroad in Belgium is a channel to know diverse cultures, learning languages, experiencing European history and attaining exceptional higher education. The general requirements for admissions in Belgian Universities are explained below:
An Apt Choice of University in Belgium
Belgium higher education institutes in English follow Bologna process to enhance standards of education and to increase credibility of their degrees worldwide. The reason behind progress of Belgium in economic and social front is certainly its excelling quality of education. Six of Belgian Universities rank in top hundred positions of notable world university ranking lists. The degree structure and qualification delivered to alumni at public and private institutions are similar. Public Universities in Belgium however are being considered as more apt and affordable option for international students. While selecting an apt university for study in Belgium check availability of following key points:
Scholarships and Funding for International Students
Affordable Tuition Fee

University Ranking

On Campus Accommodation Facility

Program Taught in the Your Preferred Language

Location
Selecting Most Suited Study Programme
Selecting a study programme at higher education level is just like selecting your future. This choice must be made after thorough consideration of personal interest and potential of career success. You can pay more attention on your education and work hard by choosing a study program of your interest. Every education stream is well explored and you can adopt many career dimensions at present times. The official languages of Belgium are French, Dutch and German but Belgian Universities offer a wide variety of English taught programs at higher education level in Belgium. While selecting a program make sure you have chosen a program which is being taught in your preferred language, you meet admission requirements, career scope and duration of program.
Admissions in Belgian Universities
Method of Application
The Universities of Belgium use common application method and Universities and Colleges Admissions Service (UCAS). The students can use either of the one online application method to submit their request for admissions at any university of Belgium.
Documents Required for Admission in Belgiun Universities
High School Diploma for admission in under graduate program, Bachelors degree for admissions in post graduate program (Masters) and Masters degree for admissions in post graduate program (PhD)

Transcripts of Academic Certificates (translated by a professional translator in Dutch, German, French or English Language)

Letters of Recommendation (Written by your professors stating your eligibility and academic capabilities for admission in applied program)\

Letter of Intent (Written by the applicant stating why he/she is applying for the certain program, explain his/her interest in the related field and professional goal)

Completely Filled Admission Form

A document explaining the grading and marking system of your academic transcripts according to education system of your country

CV

Language Proficiency Test Certificates ( IELTS, TOEFL, Cambridge are accepted for English taught programmes)

Copy of National Identity Card or National Passport

Paid receipt of Registration Fee (Not Refundable)

The transcripts of academic certificates must be originals
Admission Deadlines in Belgium Universities
The admission deadline for students belonging from countries which do not require study visa of Belgium is June 1

Autumn Semester in Belgian Universities Start in October

Spring Semester in Belgian Universities Start in Mid-February

Summer Holidays Start from July to September
Merit for Admissions in Belgium
Belgian Universities accept 77 to 86 percentages of grades attained in each subject. A student having passed his/her Bachelor's degree with good grades not later than 2004 can apply for admissions in post graduate (Masters) program.
Scholarships in Belgium for International Students
Belgian Development Agency (BTC) Scholarships: (It is government funded scholarship program aimed at facilitating 1,000 candidates each year. The candidates are given monthly allowances, scholarships and travel expenses to study in Belgian Universities for different study programs. It is for the students of 18 countries who are partner of Belgian Development Cooperation).

VLIR-UOS Training and Masters Scholarship: (It is government funded scholarship program which gives financial aid to students of 54 developing countries. The program provides monthly allowances, study expenses and accommodation expenses)

CIUF-CUD Scholarships: (It is government funded scholarship program aimed at providing 150 scholarships per annum to students of selected developing countries for admission in 70 courses)

Science@Leuven Scholarships for International Students: (International students pursuing their degrees in astrophysics, biology, chemistry, geography, geology, mathematics, physics and statistics in Belgian Universities can avail this 8,000 Euro scholarship based on their academic performance during second semester).

The IRO Doctoral Scholarship Programme at K.U. Leuven: (Deserving PhD students belonging from developing countries can get chance to study in Belgium by funds of this scholarship program. Each year 100 PhD candidates from developing countries can avail this scholarship)

Liege University Scholarships for International Students: (There is no nationality barrier to avail this scholarship program. The eligible candidates will get monthly allowances, tuition fee and travel cost).
X
FREE STUDY ABROAD

Free study abroad expert advice