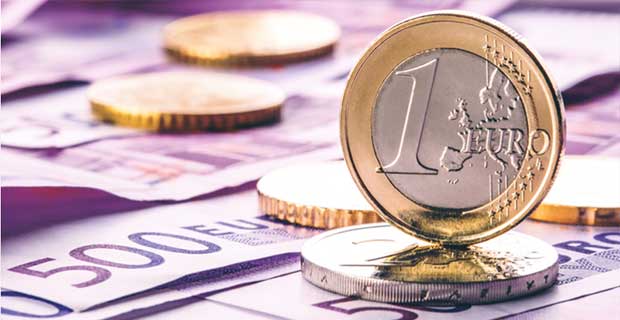 Belgium is located in the west of Europe; it is a culturally diverse, multilingual, political center of Europe, safe country with high quality of living, healthcare, education and economical prosperity. International students residing in Belgium under a residence permit can travel to other Schengen states without needing a visa. Belgium is one country in Europe which can give you a true international experience as you can meet students belonging from different ethnicities and countries. Yet it is an affordable country in terms of living expenses, accommodation and food. The study cost is relatively low than other Schengen States as Austria and France. Additionally Belgian government is running several scholarship programs for students of developing countries based on academic merit. A student studying for post graduate degree in Belgium can work 20 hours a week. If you are planning on to study abroad in Belgium, the following guide give an elaborated estimate of study and living expenses in Belgium:
Cost of Study in Belgium 2021 for International Students
The cost of study may vary depending upon the study program and level of education. The public institutions offer cheaper tuition fees than private institutes. The tuition fee and other expenditures also depend upon an applicant's nationality.
Approximate Study Cost for EU Nationals in Belgium
EU nationals can expect to pay 850 Euros per year for a post graduate program in Belgium. It can be lesser or higher for different study programs. There are Belgium scholarships and grants specifically directed at assisting EU nationals to avail cheap cost education around the European countries such ERASMUS.
Approximate Study Cost for Non-EU Nationals in Belgium
Non-EU nationals have to pay tuition fee, registration fee, visa fee and many such expenses. On average to study a post graduate program in Belgium a student can expect to pay 1000 Euros to 4000 Euros a year. The tuition fee can be cheaper and higher depending on the study program you have chosen. The public institutions charge much lower tuition fees than private institutions.
Study Cost in Different Regions of Belgium
Walloon Region
Belgium is divided into three regions namely: The Brussels Capital region, the Flemish Region and the Walloon Region. The study cost and university fee will be different in these three regions of Belgium. In Walloon region for Non-EU nationals the university fee for a post graduate program, can be around 850 Euros per year with additional registration charges. For some study programs at post graduate level the fee can be even lesser than 850 Euros in Walloon region.
Flemish Region
In Flemish region an EU student can expect to pay around 950 Euros per year for a post graduate program. For Non-EU students the tuition fee may be around 2500 Euros or more depending on the study program.
Living Expenses in Belgium for International Students 2021
Belgium is not an expensive country but as a foreign student residing in a distant land maintaining a monthly budget is necessary for avoiding debt. Living costs are directly related to a person's lifestyle and spending habits. Similar to any other country the living cost in the urban cities of Belgium is much higher the rural areas. But part time jobs are accessible in urban cities mainly. Consequently, international students belonging to any nationality who are studying abroad in Belgium are mostly resided in urban cities such as Brussels, Antwerp, Ghent, Leuven and Liege. An international students enrolled in a full time study program at post graduate level can work for 20 hours a week to earn an additional amount to bear his/her living expenses. On average the per month living costs as an international student living in the different cities of Belgium can be estimated as follows:
Brussels:
It is capital of Belgium and tourist hub. Brussels airport is considered as one of the busiest airports of entire Europe. So naturally the living costs in Brussels are higher than any other city of Belgium. A student can expect his/her monthly charges of living in Brussels to be around 900 to 1400 Euros.
Antwerp:
It is second most expensive city of Belgium next to Brussels. Some of the top rated universities of Belgium are located in this city. Students can get to have many part time job opportunities in Antwerp as well. You can expect on average monthly living cost of a student in Antwerp to be around 800 to 1250 Euros.
Ghent:
Ghent is regarded as a cultural pivot and a town of universities. The architecture of buildings gives a picturesque experience of medieval period. It is a tourist's city and you can visit many historical sites while studying Ghent in one ticket. The living cost in Ghent as an international student can be around 750 to 1200 Euros per month.
Leuven:
The city is filled with statues of local public figures, biblical characters and Flemish saints. It is famous for breweries. It is 10th most populated city of Brussels. KU Leuven a top rated university of Belgium is located in this city. Per month living expenses in Leuven as an international student can be around 800 to 1300 Euros
Leige:
It is French speaking city of Belgium. Historical and cultural landmarks, churches, archaeological treasures and museums are located in this city. Despite being a cultural center the city is hub of commercial prospects and businesses. Living expenses as an International student can be around 700 to 1100 Euros per month.
Accommodation Expenses
The charges of accommodation naturally depend upon the locality and city you decide to live in Belgium. Mostly international students prefer to reside in university halls as it the least expensive and most facilitating option. University halls and dormitories are available in all major university cities of Belgium. Students who can afford private apartments and flats can expect to pay higher rent than university halls. The monthly rent of different types of accommodations for internationals students in Belgium is follows:
University Halls and Dormitories: On average on campus room or dorm room can be rented in 200 to 400 Euros per month based on available facilities and bills.
A room in private flat or apartment: A room in a private flat or apartment in the urban city of Belgium can be rented in 500 Euros per month.
Rent of a private apartment: If you want to rent a private apartment or studio apartment for in Belgium can expect to pay monthly rent of 600 to 700 Euros.
Food Cost in Belgium
Belgium is famous for its food and restaurants. You can find every type of cuisines in local restaurants and fully packed cafes. Cooking at home and buying monthly groceries from super markets on discount rates is the cheapest and healthiest eating option for everyone including foreign students residing in Belgium. On average you can expect to spend around 200 to 300 Euros per month on buying groceries for one person in Belgium. The more specific rates of day to day groceries and restaurant costs per meal for one person are estimated as:
A basic one time meal including a drink for one person in a restaurant is 16 Euros

A meal for one person in fast food restaurant as Bib Mac Meal is 8 Euros

1 kg boneless chicken is 4.97 Euros

1 liter of milk bottle is 1.04 Euros

A Pack of dozen eggs is 4.32 Euros

1 kg of tomatoes is 1.97 Euros

1 kg of apples is 2.10 Euros

A loaf of bread is 1.34 Euros

2 liter bottle of Coca Cola is 2.42 Euros
Transportation
The best option of transportation for international students in Belgium is via public transports such as buses and train. Monthly ticket of metro trains and buses can cost you 50 Euros. For travelling along the coast line public coast tram can be used. Students can have discounts on travel tickets. If you own a car it is also not so expensive option. 1 liter of gas will cost you 1.46 Euros. International students prefer to travel around the city on bicycles as well. Taxis are an expensive option of travelling. Most taxi services in Belgium are owned by private companies which have fixed their own per ride rate.
Part Time Work in Belgium
It is an absolute necessity for an international student to work part time while studying abroad. In Belgium, the procedures of part time jobs while study in belgium involves attaining a student employment contract that enables you to work under a same employer for a year. This contract can be renewed after a year. In Belgium, the employer hiring a student as its employee has to apply for a work permit on behalf of the student. Along with a C type visa the student is obliged to have a student employment contract. The students can work full time during their holidays from universities without needing in work permit. But during regular semesters the working hours should be adjusted after the classes that must not disturb a student's education.
Health Care Expenditure
Health care coverage is an important document of attaining a student's residence permit of Belgium. Any international student enrolled in a full time study program in Belgium requires attaining a health care insurance from one of public or private company based in Belgium. The health care insurance will cover medical expenses or in case of any medical emergency hospitalization expenditure of the student during their stay in Belgium. The amount of health care coverage will be specified to you Belgian Embassy while applying for a student visa.
X
FREE STUDY ABROAD

Free study abroad expert advice