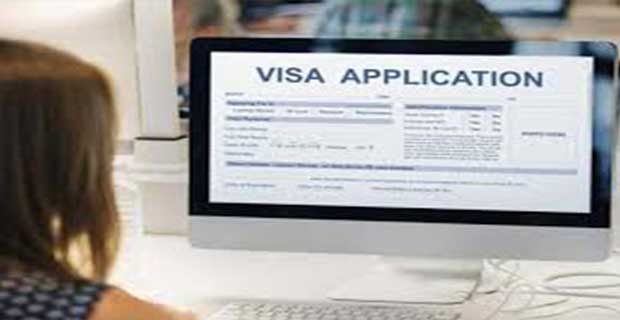 Historical ambience, legal justice, economical prosperity and top rated education are few of the many factors contributing to make Belgium a top favorite study abroad destination. Belgium has deep cultural roots and renaissance essence yet it is modern and progressive nation. Belgian people are famous for amiable attitudes and welcoming nature, no wonder the country is home to French, German, Dutch and Turkish expats. Nationals of EU countries do not require a visa to study in Belgium but those belonging from Non-EU countries require a student visa to study in Belgium. The following guide will explain a step by step guide of attaining a student visa of Belgium:
Acceptance Letter
The process of student visa starts as soon as you receive an acceptance letter from a Belgium University. After submission of application successfully the students would have to wait for an official documented approval from Belgian university. The acceptance letter issued on your name by a Belgium institutes serves as an official invitation which you will show to the Belgian Consulate or Embassy at your country to inquire visa process. The acceptance letter will only be accepted if it is from an accredited institute of Belgium Government.
Contact Belgian Embassy or Consulate Located Near You
The candidates are required to appear at a nearest Belgian Embassy or Consulate in their home country personally and inquire if they need a visa or not. If the duration if your study program is more than 90 days then you will be required to apply for D Type Visa. The Embassy will inform you the requirements and visa application deadline.
Documents Required to Apply for a Student Visa of Belgium for Pakistani Students 2021
A completely filled and signed visa application form by the applicant. ( It is advised to take more than one visa application form from Embassy)

A valid national passport (The passport must be valid at least till 12 months and more preferably till the duration of your entire study program, the passport must not be older than 10 years)

Proof of financial backup (The applicant must show a financial proof in form of bank statement or credit card statement proving that you have enough financial resources to bear your fee study and living expenses and return ticket)

A medical statement ( A certified medical statement from an accredited institute proving that you don't have any disease which can endanger public health)

A clearance letter from police station (a clearance letter from local police station proving that you have no criminal record or legal offence registered on your name)

An acceptance letter from Belgian University ( the acceptance letter must be from an accredited institute of Belgium stating that your purpose of travelling to Belgium is solely education)

Certified academic transcripts (list of all attained academic certificates which must be originals)

A statement from employer (for post graduate prorammes, the statement must elaborate why the certain degree is necessary for you to attain for professional cause)

One set of copies of all your academic transcripts of attained diplomas

A document giving brief description of the study program you have taken admission in Belgian University

The documents must be translated into German, Dutch, French or English language by a sworn translator

Letter of Intent (a letter written by applicant why has he chosen certain program of study at a Belgian University and explain his/her professional goals)

Language Proficiency Test Certificate (in the language of instruction of your chosen study program in Belgium)

Proof of paid tuition fee

Proof of arranged accommodation (in form of rental contract or paid rent receipts)
As You Arrive in Belgium
All EU and Non-EU nationals have to report at local municipal administration office of Belgium near to their residence address. They must report at the office within eight days of arriving in Belgium. The municipal administration will issue a resident permit to students allowing them to work while they study and it will serve as their identity card for entire duration of their stay in Belgium. The students will be allowed to enter other Schengen states by using this resident card as their identity without a visa but the visit must not be longer than 3 months. The resident card needs to be renewed after every year and the application for renewal of resident card application must be submitted 40 to 15 days before the card expires.
X
FREE STUDY ABROAD

Free study abroad expert advice