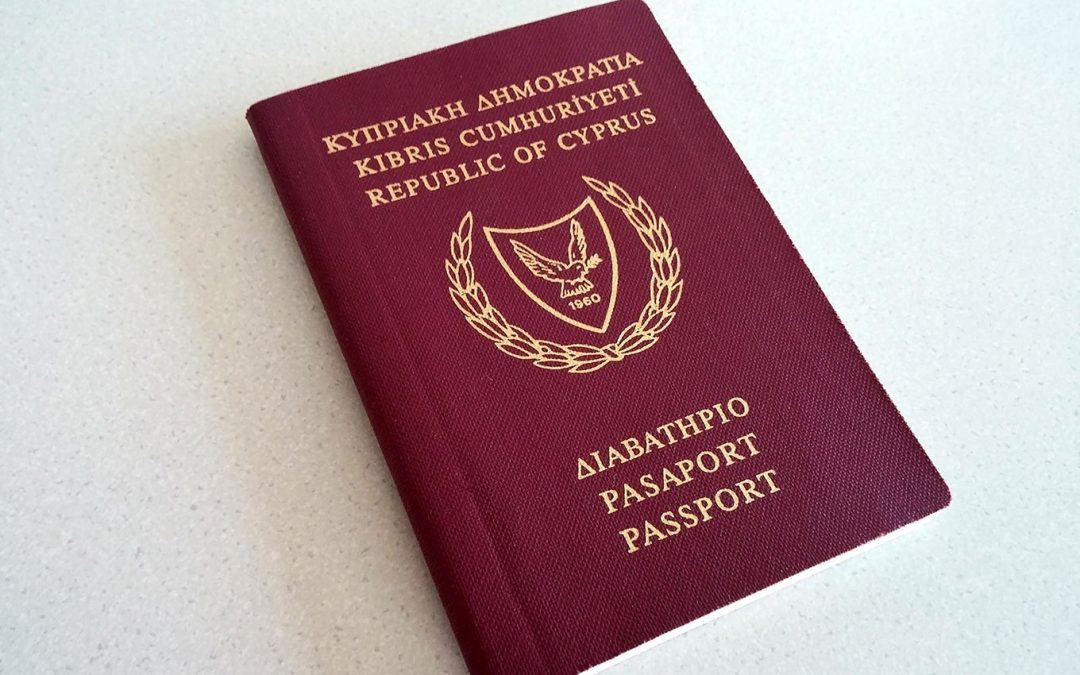 Working in abroad is certainly a challenging step for an individual who is travelling to certain country for the first time, the unfamiliarity and uncertainty frightens even the experienced professionals. But for students who have studied in abroad in certain country for several years, it is a different story. In fact majority of students prefer to settle down in the country they have studied after completion of their degrees successfully. Especially in charming and beautiful country like Cyprus where the economy is developing rapidly, it has EU membership, centuries' old history and diverse culture and awesome climate. The universities in Cyprus are offering high standards of education with state of the art facilities. The route to permanent residency of Cyprus for international students is through employment opportunity in Cyprus. There are other types of temporary residents permits as well that allow foreign citizens to stay in Cyprus through investments and business startups. The pathway to permanent residency and types of work permits in Cyprus are explained I the following guide:
Types of Work Permits in Cyprus
Category A:
Category A work permit is granted to natives from Non-EU countries, if the foreign national has intention to undertake self employment in Cyprus related to field of agriculture, cattle breeding and bird breeding or fish culture. They will have to prove they have adequate resources to purchase land and amount of CY 250,000 to make this investment. They will also have to prove their self employment business will cause no negative affects to Cyprus's economy.
Category B:
Category B work permit is granted to Non-EU native who have intention to be self employed in Cyprus's mining enterprises. They will seek permit of self employment from Cyprus's Labor and Immigration Department, Prove they have capital amount of CY 200,000 and their business will not have negative influence on Cyprus's economy.
Category C:
Category C is for individuals interested to be self employed in a trade or profession in Cyprus. The permit for their self employment will be granted by Labor and Immigration Department of Republic of Cyprus. They must have capital amount of CY 150, 000 and they will need to prove their self employment will not cause any negative influence on economy of Cyprus.
Category D:
Category D is for individuals intended to be self employed in a profession or science in Cyprus. The candidate will have to prove they have related experience, qualification and skill, they will prove adequate financial resources and the profession they want to be involved in must be in demand in the labor market of Republic of Cyprus.
Category E:
Category E is for individuals who have attained a permanent employment contract from Cyprus based company. The employer will be responsible of employee's visa documentations and permit from Labor and immigration department of Cyprus. Then the visa invitation letter will be send to employee in his home country from employer to join company in Cyprus.
Category F:
Category F is for individuals who have an annual income of CY 5,600 absolutely on their own disposal without needing to be involved in any profession or trade or business in Cyprus. The immigrants who enter into this category are generally pensioners and retired professionals. The immigration department might demand the candidate to prove possession of more amount as security.
Work Permit on Employment Basis for International Students Post Graduation
The international students have to exit Cyprus within 60 days after completion of their degree starting from their graduation ceremony day in Cyprus.(Read Admission Requirements in Universities of Cyprus in Article Here). If they have attained an employment contract they fall into Category E work permit. Their intended employer will fulfill visa details in Cyprus on their behalf and send them official employment contract and visa invitation letter in their home country. The candidates will apply for visa using these documents from their country. Additional documents required for work permit on the basis of employment contract from Cyprus are as follows:
Completed and signed visa application form

Photocopy of Valid Passport

Clearance letter from police station stating the applicant has good character and proving he has no criminal case against him

Medical examination certificate (prove the applicant is not suffering from HIOV, Hepatitis C, B, Tuberculosis, or other infectious diseases).

Bank Statement (There must be at least 200 to 500 Cyprus Pounds present in applicant's bank account, the bank statement or credit card statement should not be older than 6 months)

Employment contract from Cyprus's based company ( the contract must be stamped by the Department of Labor of the Ministry of Labor and Social Insurance and it also has to be revenue stamped by the Revenue Stamps Registrar)

The visa application fee must be paid along with submission of application and documents. The fee will be not refundable. The fee is around 20 Cyprus Pounds in general, but it can be more or less according to your country.

3 Passport size photographs

The permit is initially allowed for one year duration and it can be renewed for maximum of 5 years depending on job contract duration.

On arrival the work permit holder will register their name at the District Aliens and Immigration Branch of the Police. You will submit work permit renewal application in the same department. For each renewal 20 pounds fee, valid passport and recent photographs would be required.
Permanent Residency of Cyprus
After residing in Cyprus for 5 years on temporary resident permit or work permit the immigrants can apply for permanent residency visa of Cyprus. The application for permanent residency is submitted at the Civil Registry and Migration Department of the Ministry of the Interior. The residence permit has 5 years duration validity when issued on employment basis and 5 years to the dependents of the permanent resident which can be extended if the employment conditions and residence does not change. The rules and regulations alter and new policies are introduced almost every year, so the applicants can take all the required information firsthand from Cypriot Embassy. The permanent resident holders of Cyprus have similar rights as citizens except voting right. They can change their job and live anywhere in Cyprus, travel outside the country and re enter whenever they want, have paid holidays and protection against unlawful dismissal of job. They have right to avail public health care facilities and pensions after retiring from jobs. The following documents are required when applying for permanent residency visa of Cyprus:
Passport of candidate that should be valid for at least 6 months duration.

Completed application form of visa

Two recent passport size photographs

Proof of employment

Proof of accommodation

Medical insurance coverage

Clean criminal record

Proof that the applicant had held temporary resident for their entire duration of stay of 5 years

Visa application fee per person 20 Euros

The applicant and his dependents had appear in the immigration office before the officials for biometric fingerprints procedure

The permanent residency visa must be applied at least 3 months before your temporary resident visa or work permit expires

The permanent residency visa is granted in 2 weeks to 2 months duration
Citizenship of Cyprus
Non EU citizens can attain citizenship of Cyprus either through investment or through neutralization. For Cyprus's citizenship by neutralization, a third world country national must have stayed for 7 years in Cyprus on legal basis. The individuals who have Cypriot nationals children (in this duration their children were born in Cyprus) can apply for citizenship after 5 years of stay. The Cyprus's citizenship can also be attained if the individual has married a Cypriot national, in this case citizenship can be applied after 3 years of residing in Cyprus. Cyprus allows foreign nationals to keep dual citizenship as well. To get citizenship of Cyprus, the candidates have to submit the following mentioned documents below:
Photocopy of Passport

Two recent passport sized photographs

Updated CV of applicant

Clean criminal record

Birth certificate

Marriage certificate (if any)

Proof of sufficient means of sustenance

Proof of accommodation
X
FREE STUDY ABROAD

Free study abroad expert advice