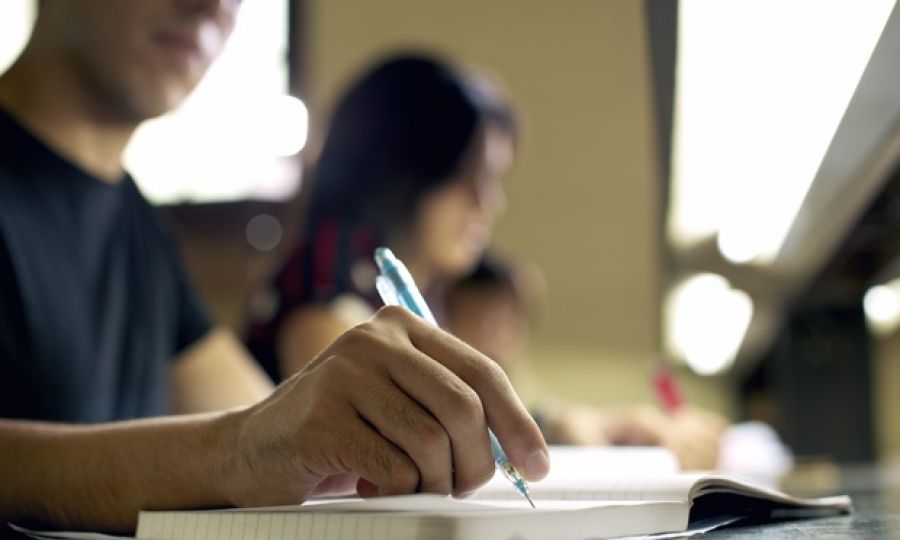 Working while you study is almost mandatory when you are studying in abroad as a foreign student. Not only you can support your living expenses but also save some amount for the tuition fee payment. Cyprus is a European Union member, the economy there is stable and booming with many start up businesses and established firms. Through universities, the students can get a chance to do internship and traineeship programmes in established firms and paid according to their working hours as well as get work experience and professional exposure. Cyprus allows third country nationals to do 20 hours a week part time work if they are enrolled in a full time study programme in an accredited university of Cyprus. The international students are only permitted to work at certain areas if they are not doing internships organized by their university. The part time work permission and procedure in Cyprus as a third country national is explained in this section:
Latest Part Time Work Permission in Cyprus for Pakistani students
International students were not allowed to work part time in Cyprus before it became part of European Union. Since, it is now a European Union member, Cyprus follows its directives which allow all international students to work part time in restricted hours. But they are conditions and terms imposed on students which they have to follow to be employed as a paid worker in Cyprus.
The working permission to foreign students in Cyprus is issued by the Ministry of Labor and Social Insurance. Only students enrolled in a full time study programme in Cyprus at a recognized university can work part in the certain sectors allowed by the Government. In addition, before starting part time work, the students need to provide evidence that they have completed at least spent 6 months in Cyprus.
According to the Cypriot law, the international students working in Cyprus have similar rights as natives of the country. They are entitled to minimum wage law and labor rights. The Ministry of labor has designed a special employment contract for international students mentioning all the terms that should be followed by employers and employees. This employment contract is available at the District Labor Offices for use.
As per the law and directives of Ministry of Labor Cyprus, the international students are allowed to work in the following sectors only:
petrol-station attendants

car-wash attendants

care givers in homes or for old people

workers or helpers in agriculture, farming, fishing field and at local bakeries

fast-food delivery drivers
The part time work permission is not allowed to foreign students by default in their student visa, they will have to apply for the permission and arrange the following documents:
Valid Resident Permit of Cyprus (the Ministry of Labor will check if the student has spent 6 months in Cyprus before applying for job)

Employment Contract that can be received from District Labor Offices. (It must be signed by employer and employee)

Time table of university classes (proving that your part time working hours are not colliding with your university hours)
The students will get a student permit from immigration office firstly, then they will sign the employment contract and their employer will sign the same contract- both parties agreeing the terms and conditions that they will follow rules and pay each other their due rights. The employment contract along with other above mentioned documents will be submitted at a District Employment Office. The District Employment Office will review the application and approve it or disapprove it (based on their criteria. If they approve it, the foreign student can proceed to work as mentioned in the contract. Any kind of violation of contract or law, the student can get deported or face the consequences (fine or imprisonment).
Post Graduation Work Permission in Cyprus 2021
Post graduation work permits are not easily attainable in Cyprus but possible. The students have to exit Cyprus within 60 days of completion of their study programme in Cyprus at any case. If they have attained an employment contract from Cyprus based firm, they can re enter the country with work permit. The work permit is submitted in Cyprus by employer who will fulfill the requirements of inviting the foreign employee according to Cypriot law and then send an invitation letter to intended employee. The intended employee will apply for work permit at the Cyprus's Embassy located in their home country and submit required documents for approval. If approved, the candidate can enter Cyprus on the work permit visa and will be issued a temporary residence permit which will be valid for 1 year duration initially and can be renewed every year. After 5 years of living in Cyprus on temporary resident, the candidate can apply for permanent residency visa of Cyprus. The graduates entering in Cyprus on employment based will apply for Category E visa. The following documents are required to apply for Category E visa: (Details about Other Types of Work Permits of Cyprus are Explained in This Article)
Signed visa application form

Photocopy of valid passport

Police clearance letter stating the applicant is of good character and that he has not committed any criminal offence (the letter should not be older than 3 months)

Medical examination certificate (stating the applicant is free from HIV, Hepatitis B and C, Tuberculosis)

Bank statement or Credit Card Statement (200 to 300 Cypriot pounds amount must be present at the applicant's bank account and the statement present at the Embassy must not be older more than 6 months duration)

Passport size photographs (3)

Employment contract from Cyprus's based company ( the contract must be stamped by the Department of Labor of the Ministry of Labor and Social Insurance and it also has to be revenue stamped by the Revenue Stamps Registrar)

The visa application will be accepted with fee of 20 pounds.
The work permit process will take 2 to 3 months for approval. On arrival the applicant has to register their name at local police station and in case they change their residence, it must be notified to immigration department.
X
FREE STUDY ABROAD

Free study abroad expert advice