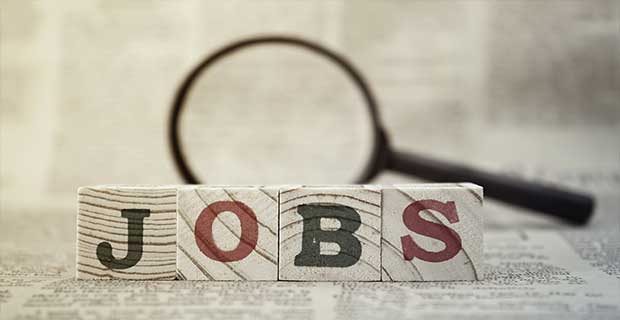 Non-EU and EEA students are allowed to work part time in Czech Republic if they are enrolled in a University which is accredited by Ministry of Education Czech Republic. They can work up to 10 to 30 hours per week on their student permit without needing any employment permit (Visa Guides).The employer hiring international students however is obliged to notify the local regional office of Public Employment Service about your employment contract as you start working. If you are studying in a university which is not accredited by Ministry of Education, Youth and Sports of Czech Republic then you will need to attain an employment card and you must be above age 26.
Why Working While You Study is Beneficial
Internship in Czech for International Students 2021
Working while you study abroad in Czech republic helps you in supporting your living expenses, learning local culture of the country, increasing your work agility, enhance your communication skills, nourish your capabilities and train you in meeting demands of job markets. Especially attaining a part time job or internship according to your academic profile updates your CV's value and gives exposure to students to demonstrate their skills in front of industry giants. By doing hard work and efficient performance this internship can be converted into a permanent job position after graduation. After getting required training and enhancement of skills from organizations themselves you will already be on your way to a successful career.
Part Time Job Options in Czech Republic for Pakistani Students 2021
Unemployment rate in Czech Republic is quite low. Its economy is stable and there are plenty of part time job options for students. As per estimations of July 2018, the minimum per month wage in Czech Republic is 468.87 EUR and minimum per hour wage is approximately £7.50. The wage can be more depending on the work and your skills. The industrial and IT field of Czech Republic is quite established. Tourist spots, hotels, cafes and restaurants are jam packed mostly especially in summer and winter vacations. Other than internships there many other part time job options for international students that can help you earn a handsome amount to bear your monthly expenses.
Language Teachers
The students who are currently enrolled in one of Czech University and have command over their native language can earn up to 310 CZK per lesson. Especially English, German, French and Spanish language teachers are high in demand in Czech Republic. The teachers can be hired by parents privately, or students who are doing courses in foreign languages need a personal tutor to enhance their proficiency in language. You can find language teaching jobs in online job portals of Czech Republic easily.
Local guide/travel planner
Czech Republic is center of international tourists. The country has historical aura, remarkable natural landscapes, churches, palaces, old castles, national parks and libraries. Numerous people visit Czech cities to explore this Bohemian Paradise which has still kept its architecture style classic and medieval. If you have good communication skills and knowledge of Czech cities then you can earn up to 3000 CZK per day.
Free Lancing Jobs
Web Designing and developing/Graphic Designing
Free lancing jobs have made work duly paid and accessible. By posting a job on Upwork and Fiver you can earn up to 400 CZK per job or more. Web designing and web developing is one the highest paid jobs in the world today. You can show your sample work to software houses in Czech Republic and get projects. Doing projects will also increase your CV's profile.
Content Writing and Editing
Content writing and editing is equally in demand as web developing. Companies and soft ware houses hire free lance content writers on per hour wage. You can show your demo work and based on your skill you can get a contract and do work on your preferred hour from home. Content writing requires researching skills, knowledge of grammar, creative approach and writing speed.
Home renter
You can earn up to 2000 CZK per day by renting a spare room of your apartment or flat. Especially in summer and winter vacations students rent out the spare rooms of their apartments to tourists. They can post add of room at online websites or contact real estate agents or tourist agents for this purpose.
Uber Driving
Uber network is spread around the world giving students and individuals a chance to earn a good amount per hour. You can earn up to 22€ per ride in cities like Prague. You need to have good English language skills and driving license. You can choose working according to your convenience. Since Uber has become a reliable name in the field of travelling, finding a customer is not a problem. By being driver of Czech taxi app you can even earn up to 2750 CZK per day.
Childcare / Petcare
The people of Czech Republic have a busy lifestyle similar to natives of other European countries. People hire students for child care and pet care to get some free time from parenting duties for a job interview, home chores, parties, assignments or meetings. You can earn around 250 CZK per day by doing any one this job. You can post your job add or call the employers who are hiring via online websites.
Hotels/Restaurants and Cafes
You can find many international students doing part time jobs in hotels, restaurants or cafes. Students prefer waiter's jobs because of flexible working hours and handsome payments. By dealing local guests on daily basis, you get to learn Czech language, learn the names of local cousins and culture of the country. In summer and winter vacations cities like Prague and Brno become a tourist's center. You will get to encounter cultural crossroad in hotels and restaurants. Hotels and restaurants hire English speaking receptionist to deal with tourists in holiday seasons as well.
Accountants
The students having accounting and management skills are great in demand there. Collecting bills, keeping record of accounts, managing lists of sales and revenues is job of a accountant. Those good in maths can have accountancy job in shopping malls, local stores, hotels, cafes and restaurants easily. By showing experience in accountancy the chances to avail this job will increase.
X
FREE STUDY ABROAD

Free study abroad expert advice