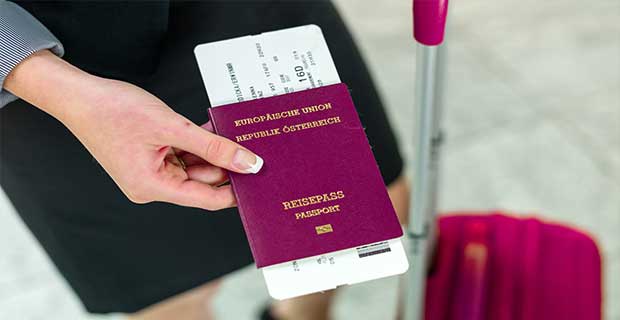 Non-EU and EEA students can attain a permanent residence visa of Czech Republic if he/she has completed a Bachelor's degree program of at least three years duration or a Masters degree. Only the degree holders of Bachelor's, Master's or PhD programs attained from a Czech State Accredited Higher Education Institution will be eligible for Permanent Residence of Czech Republic. Besides attaining degree from a state accredited higher education institute the students will also be required to attain a one year working experience on specialty. After completing your degree from a Czech University you must attain at least a one year experience of work in Czech Republic. You will apply for a temporary residence visa before your student visa expires.
How to get Temporary Residence Permit of Czech Republic 2021
Temporary residence permit can be attained on following conditions:
Employment

Entrepreneurship

Academic Research

University Studies

Family reunification
Documents Required to Attain Temporary Residence Permit
A valid passport

Two recently taken photographs

Proof of financial resources of at least €4,000 per person in form of Bank Statement or Credit Card Statement

Medical Insurance

Evidence of having no criminal record

A proof of arranged accommodation (a rental contract, paid receipts of rent or real estate tile of deed)

The documents must be translated into Czech language and must be verified by Czech authorities.

The application of temporary residence permit will be submitted at the local police station located in your area.

The duration of temporary residence permit will be valid for one or more year.

The temporary residence permit duration can be prolonged.

Since Czech Republic is a Schengen State therefore the temporary permit holders can travel in Schengen visa free countries but are not allowed to spend more than 90 days there.
Permanent Residence of Czech Republic Requirements for Pakistani Students 2021
After attaining degree from Czech State Accredited Institute you will get temporary residence permit and then transfer it to permanent residence permit. Permanent Residence Permit Visa will be issued on following conditions: (Visit Study Abroad Consultant Page for Visa Guidance)
You have stayed in Czech republic for 5 years continuously on temporary residence permit visa

You have Czech descent

If you are intending for family reunification
The permanent residence visa holders can have same rights and privileges as Czech citizens. Only they cannot vote for elections. The permanent residence visa holders will be granted an internal foreign citizen's passport (Prukaz o povolení k pobytu pro cizince). By attaining an internal foreign citizen's passport you be able to move freely in the country and avail your rights and privileges provided by State of Czech republic. The holder of permanent residence permit can remain absent from Czech Republic for than 6 months continuously or else their status can be removed.
Documents Required for Czech Permanent Visa 2021
A travel document or valid passport

Two recently taken passport size photographs

Completely filled visa application form

Proof of income earned in last 6 months. It must be in form of employment contract or pay slips verified by the employer.

Proof of accommodation (rental contract or rent paid receipts)

A clearance letter from Czech Police Station that you have no criminal record

Proof that you have completed five years of continuous residency in Czech Republic.

Proof of reason of residence (Employment contract or proof that you have a relation with Czech citizen)

A Czech Language Exam Certificate (the students who have attained degree from a Czech State Accredited Higher Education Institute are exempted from this test)

All The documents must be verified by related Czech notary

Passport and public documents must be originals. Photocopies will not be accepted.

All the documents must be translated into Czech language

Permanent residence visa will be valid for 10 years

You will have same pay average as fixed by Czech Republic and the employers will not have any right to reduce your pay in comparison to Czech citizen. You will enjoy pension rights and health care facilities provided by Czech Republic.
X
FREE STUDY ABROAD

Free study abroad expert advice