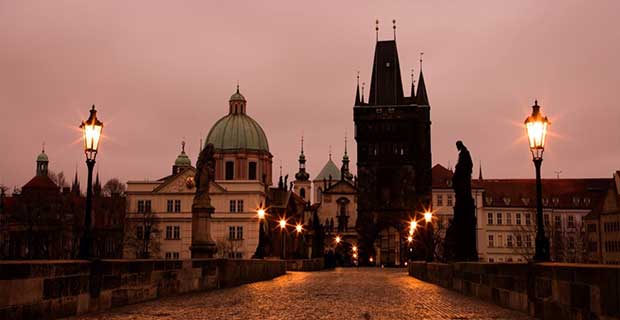 Czech Republic is understated for its qualities. Reporters without borders have rated Czech Republic as 5th best tourist spot in the world. Generally people have heard about Czech Republic through its capital city Prague being a famous tourist spot. But Czech Republic has much to offer.
It has second largest GDP rate in Europe

Best health care facilities in Europe

Spends a large portion of budget on education

24h part time work allowed

Home to world's oldest universities

It is the richest Eastern European Country

90% Czechs have passed secondary education level

More than 37,000 international students study in Czech Republic each year

Czech Universities offer plethora of courses available in different academic streams for international students in English Language

It does not matter what your nationality is you can study free of cost in Czech universities if you learn Czech Language entirely
Interested to study in Czech Republic already? Here we have deduced a few more points that will make you consider choosing Czech Republic as your study abroad destination:
Czech r Republic is attracting a large amount of international students because of high quality education and low cost of living. The students can live a good standard living in the country with 300 to 700EU per month.
Affordable Tuition Fee and Maximum Part Time Working Hours Allowed in Czech Republic for Pakistani students 2021:
Being a student living in a foreign country requires a strong financial capital. But mostly students from eastern countries like Pakistan, India, Sri Lanka and Bangladesh not only support their expenditures but also send some amount back home. Czech Republic allows 300h part time to international students which are highest in Europe. A student can earn minimum 468.87 EUR per month. Tuition fee in Czech Universities is affordable and cheap cost considering their high quality and research based education.
Post Graduation Opportunities and Visa Policy of Czech Republic 2021:
Czech Republic is neighbor to Austria, Germany, Poland, Slovakia and Switzerland. Czech education system allows ECTS (European Credit Transfer System) so you can transfer your credit hours to any other European University. The Czech Visa will add a great value to your passport. It is home to giant multinational firms, the graduates can grab a job position in one of Czech company if they want to settle in there.
X
FREE STUDY ABROAD

Free study abroad expert advice