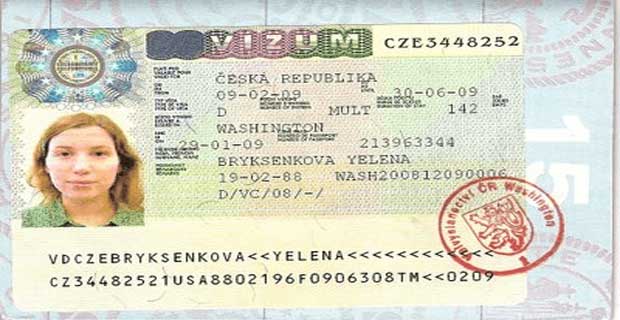 Czech Republic has ensured high quality of education which is sheltered by national system of regulation and quality assurance of government. Education has always been a chief priority to Czech people as the first ever university of Eastern Europe was established in Prague in year 1348. Research and innovation are central elements of Czech higher education system. Czech Republic welcomes international students from around the globe to study and it is a place of cultural crossroad. The students interested to study in Czech Republic can receive modern education environment which will strengthen their mental faculties and train them to adopt rational approach of life. The cost of living in Czech Republic is inexpensive and the quality of life is above average. The EU, EEA and outside Switzerland national require a visa to study in Czech Republic.
Czech Republic Student Visa Specifications for pakistani Students 2021
The students who are applying for a study program which is accredited by Czech Ministry of Education can apply for a student visa or a student resident permit.

You must have enough funds in your bank account to prove that you can afford your tuition fee and living expenses.

You must have arranged an accommodation for your time of stay. (either on campus or off campus)

You must arrange for Czech Republic health insurance which must be valid until your time of stay in the country.

The student visa will be submitted at Czech Embassy or Consulate locate in your country

The consulate can invite you for an interview.

The visa application must be submitted at least 90 days in advance before your study program starts in Czech University.

The Czech Interior Ministry decides whether to accept or reject your visa.

The Embassy will only accept certified copies and originals of the required documents.

All the required documents must be translated into Czech language.

No documents will be accepted if they are 180 days old.
How Pakistani Students can Apply in Czech Universities 2021
After receiving the acceptance letter of admission from a Czech University or Educational Institute you will visit the Czech Embassy or Consulate located in your country. On other person can apply for student visa on your behalf. You will visit the Embassy directly at least 90 days prior to your study program starts in Czech University.
Required Documents for Czech Student Visa 2021
National Passport ( The passport must be valid till your intended duration of stay or it must have expiry date 90 days after your program ends in Czech Republic)

A completely filled application form of visa with two recently taken passport size photos. The visa application form will be received from Embassy or you can download it from Czech Embassy website online.

Documented evidence showing your purpose of stay

Acceptance of admission letter issued by Czech University

In case of a minor student in other words for a student under 18 years of age will have to provide a written consent letter from parents or guardians giving their permission of student's travel.

Proof of enough financial resources in form of Bank Statement proving that you can bear your tuition fee and living expenses. For long term student's visa or student resident permit the applicant has to show Bank Statement or Original Credit Card Statement of at least 110.000 CZK.

Proof that you have arranged an accommodation in Czech Republic for duration of your stay there. The proof can be in form of paid rent receipt.

Letter of clearance from police station evidencing that you have no criminal record whatsoever in your native country. The letter of clearance must show record of last three years.

Health Care or Medical Insurance of Czech Republic. The insurance coverage must be 60,000 EUR at least. It will cover all health care and medical expenses of student until his duration of stay in Czech Republic. The proof of health care insurance will be issued by Czech medical insurance company. It will be valid in Schengen countries as well. You cannot pay the health insurance payment in installments it must be paid entirely before you travel for study program.

The health care insurance can be provided after your visa application has been approved by the Czech Embassy.

The health insurance must be registered by one of the following authorized companies of Czech National Bank. UNIQA, Maxima, VZP, Slavia, Ergo and Inter Partner Assistance (AXA). The company will ask your Czech accommodation address. You can attin your insurance contract online.
X
FREE STUDY ABROAD

Free study abroad expert advice