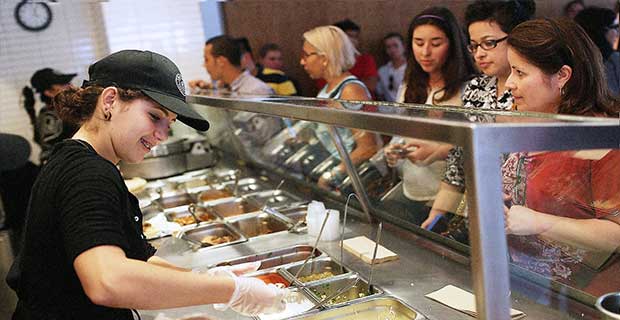 Getting a job along with study in Europe is the best way to maintain your study abroad budget and at the same time, it helps you to enhance your skill and experience if you are taking a relevant job or internship. Actually, as we know that study in Europe is too much expensive method. So, students always look for the better option to keep themselves ready to bear the study and living expenses.
Scholarships, no doubt, help a lot in the case to release the stress of your study and living. But, at the same time job opportunity also stables you to meet with your daily expenditures. So, here you will find the complete detail that whether you are eligible to get job opportunity or not. However, in case of eligibility, how you can also get a complete discussion about how to find a job.
Can I Get Job While Studying In Denmark?
Getting a job in European countries while studying is, somehow, a difficult or rear chance but, although, it is not impossible. Danish government allows non-EU or international students to work for up to 20 hours a week. For full-time study programs, international students are asked to apply for a residence permit and on behalf of this residence permit, students can apply for a job.
Latest Part Time Jobs in Denmark for Pakistani Students 2021
Students can apply for part-time jobs. But they are allowed to work after their study or classes. This is because of the very basic mission of the students is to get an education. For this purpose, you have paid a lot of money and also spending your time too. So, do not take a risk at all and keep your studies at first priorities.
Part-Time Internship in Denmark for Pakistani Students 2021
Students who are getting higher education also allowed to get internship facilities relevant to their study programs. The internship facility students can get during a study session and after completing their study session. Internship programs are not classified as employees. So, students do not need to show a work permit or residence permit for an internship program. However, an agreement between your company and your institute will be assigned on behalf of which you will be able to get an internship.
Working hours and daily time allowances will be considered in case of the internship. Mostly, the internships are unpaid. So, students will not be able to cover their living expenses through an internship. If they need to cover their living expenses then they have to move for a job.
Benefits of Part-Time Job And Internship in Denmark
Students can easily meet with their living expenses through a part-time job.

Students can keep themselves busy to avoid homesickness.

Students can get experience of working while doing studies in Europe.

Students can make friendships during jobs which will be helpful for students after completing their studies.

They can learn the best communication level while working with Danish or native people

The internship will give you the ideas and enhance the skills according to your study program.

You can make good relations with companies while doing an internship with them.

An internship gives many chances of getting a permanent or full-time job after completing your studies.

Internship makes you able to know the market trend or job rate in the market.
Types of Students Jobs In Denmark
There are several types of part-time jobs students can find while living or studying in Denmark. Following are common out of these jobs:
Subject Teacher

Foreign Language Teacher

Freelance Jobs

Volunteer Jobs

Translator

Telemarketing Jobs

Marketing Jobs

Customer Service Representative

Restaurant jobs

Bar Jobs

Gas Station Jobs
You can do these types of jobs by considering the allowed time or working hours. In the case of an internship, students can join the companies or departments according to their fields or areas of studies.
How to Get Jobs While Studying in Denmark?
It is true that like other European countries Denmark offers part-time job opportunities to international students. But, sometimes, it is difficult to find a job. However, students are to inform that do not worry at all. This is because here we offered useful tips to find an easy and quick job.
First of all contact with your college or university supporting center. They will bring possible solutions for you.

You can browse the website that offers the best opportunities for foreigners to find full time as well as part-time jobs in Denmark.

You are to be suggested to build a resume in the Danish language and present it just according to your demanded job.

Send your resume to more than one places.

Contact with your senior students and take help from them how to find good jobs.

Social media sites are the best ways to communicate with people and find a better job.

Attend job fairs. You can find an expert or professional instructors in getting the right jobs during and after completing the studies.

You can also contact with study abroad consultants or immigration constants for finding permanent jobs after completing your studies.
X
FREE STUDY ABROAD

Free study abroad expert advice