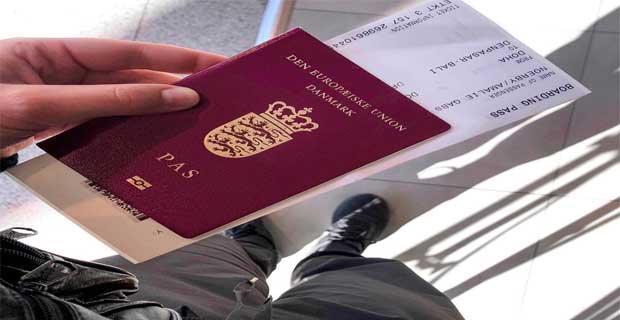 After applying for admission to the universities you have to be patient for your admission process. Within a few months, you get an acceptance letter or offer letter in case of success of your application. Once you get the acceptance letter or offer letter then on behalf of this acceptance letter you become allow to apply for Denmark Student Visa. After passing a few days or in some cases a few month processes you get a student visa. Which type of student visa do you require and what is the procedure to get a Danish student visa all you will find in the below-mentioned discussion.
Types of Student Visa For pakistan
All the Non-EU, Non-EEA, and Non-Swiss or International students require a valid visa to continue their studies in Denmark. Following are the types of student visa:
Short Term Visa
All those applicants who are going to stay for at least three months are asked to apply for short term student visa. It is actually the visit visa. Students can apply near the consulate office of their house. However, for some non-EU countries, it doesn't need to apply for a visit visa.
Long Term Visa (Resident Permit)
In case you are going to apply for a regular/full-time study program then you have to stay there for up to 2 years. For this purpose, students are asked to apply for a long term student visa which is also called a residence permit.
This visa or residence permit doesn't only allow you to study in Denmark, however, it also allows you to work there for up to 20 hours per week. Moreover, this residence permit will be valid until the completion of your study program. So, students do not worry about its renewal. Applicants are required to apply an application with below-mentioned supporting documents at Denmark embassy or consulate office near to their home.
Documents Required for Pakistani Students to Apply for the Denmark Student Visa
Applicants are required to submit the following documents while submitting their visa application:
Acceptance Letter:
An acceptance letter from a recognized university is required to submit along with your application.
Valid Travel Documents:
Valid travel document i.e. passport for at least six months validity is required.
Recent Photos:
One passport size photo is required to submit.
English/Danish Language Proficiency Test:
If you are going to choose a program in the Danish language then you have to show Danish Language Proficiency. On other hands, for English Language program an English language proficiency test i.e. IELTS or TOEFL is required.
Financial Statement/Proof:
Proof of financial condition is necessary to show. For this purpose, you have to show a minimum 1000EUR budget for one month stay as living and studying in Denmark.
Proof of Travel Insurance:
Travel insurance is required for a safe journey.
Proof of Accommodation:
Applicants are also asked to give proof of accommodation there in Denmark at the time of the visa application process.
Visa Fee Receipt:
Students also asked to show the proof that you have paid the visa fee. For this purpose deposit slip may require.
Application Process
After submission of your application, you have to wait at least 2 months because it is standard time to process your application.
Visa Fee
The Visa application fee is 235 EUR.
X
FREE STUDY ABROAD

Free study abroad expert advice