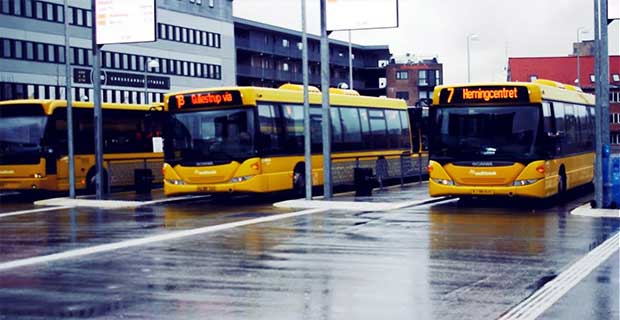 It doesn't matter that you are studying on your own expenses or a scholarship program is supporting you. You are living in Denmark so you have to bear the expenses of living there on your own. These expenses are based on the basic requirements for living a sound lifestyle in Denmark. However, the noticeable thing is that it is, somehow, up to you that how you spend money as living there. If you can control your expenditures than you can save a lot of money. Anyhow, the general expenses that you will bear as living in Denmark are estimated below:
Accommodation in Denmark 2021 for Pakistani Students
The very first or basic need is accommodation. Students, somehow, face difficulties in finding housing or accommodation. This is why students are to be suggested to manage your accommodation before a month of your arrival. For this purpose, you can also contact with your visa or Study Consulate in finding safe and easy accommodation.
However, there are different modes of accommodations you can find for living in Denmark and these are listed below:
Types of accommodation
On Campus or Student Hall of Residence ('kollegier')
Newly going students who do not have any idea about Denmark country living style will get it very suitable to choose On-Campus accommodation or Student Hall of Residence. In this case, students are to provide with a suitable and affordable accommodation mode within their campus or near campus.
Well-equipped rooms or halls are these and offer a good living style for students. Students have to pay 240 Euros to 460 Euros per month for living in a student hall of residence.
Benefits of On-Campus Residence:
On campus, the accommodation offers you easy access to restaurants or cafeterias within less time.

By many colleges and universities in Denmark, three-time meal facility provide to the international students.

On campus, accommodation provides better facilities for electricity and telephone connections as compared to other modes of living in Denmark.
Off-Campus Accommodation
There are following types of off-campus accommodation you can find as living there in Denmark. Actually, sometimes, it comes to see that students who got admission first apply for on campus or students residence hall for accommodation. Students who come at last do not avail the opportunity of on-campus accommodation due to less space.
In this situation, they have to manage accommodation outside the campus. However, there are several modes of accommodation as off-campus accommodation they can find:
Live With Your Family or Friends
If your family members, relatives, and friends are already living there in Denmark then you are the luckiest person. This is because you can live with them. In such a condition you do not feel homesickness and at the same time, you can save your money while living with your family or friends.
Rent a Room in a House
Rent a room in a house is another option for international students. Students can find these rooms near their campus. The average cost for rental apartments ranges from Euros 270 to Euros 600 per month.
Private Rented Flats
It is the rare case students get a room in a house or live as paying guest. So, another best option for the students is to live in a rented flat. A suitable flat accommodation system for foreigners or even for natives is common availability in Denmark.
The average cost for privately rented flat ranges from 470 Euros to 940 Euros per month. You can find the flats near to your campus.
Room Sharing
This is the best and more suitable idea for international students to share a room. Actually, you have a mindset to save the money as much as you can. Find a partner or your classmate who need the facility of accommodation and rent an apartment or flat and then share it.
How to Get Accommodation
Actually, when students first time go to a new place they do not have any idea about the living style of this new place. But, students are to inform that do not be a worry at all. Here you will find the best ways to find your best accommodation:
First of all contact with your university or college supporting staff. They will bring some possible solutions for you.

You can contact with your senior students. You will also find Pakistani senior students. So, contact them and take help from them.

You can also contact with real estate agents. They find the best accommodation just according to your need.

Moreover, you can also find the best accommodation through online web portals.
Average Cost of Living in Denmark for Pakistani Students 2021
So, you have done with your accommodation. Now, the next challenge is to bear the expenses of food and other needs including grocery items, utility bills, health, transportation, and entertainment.
The recent surveys about living in Denmark has shown that a student needs about 450-550 Euros on a monthly bases to meet with these requirements.
Food and Grocery
Three-time meals and general households are required for living a normal life.
Health and Utility Bills
In case you get fever and headache then you have to contact with doctors but it is a rare case. Moreover, the utility bills of a mobile phone, internet, etc. are the basic needs.
Insurance
Travel insurance and living insurance are required for living in Denmark. These vary in case of home insurance, health insurance, personal insurance, and travel insurance.
Transportation
If you are living away from your campus then it will be required to use transportation for going to campus and coming back to the apartment.
Entertainment
This is another mentionable this as living abroad. Students have to spend some time for entertainment purpose. You can join parties, go for a movie and some other leisure trips for this purpose.
X
FREE STUDY ABROAD

Free study abroad expert advice