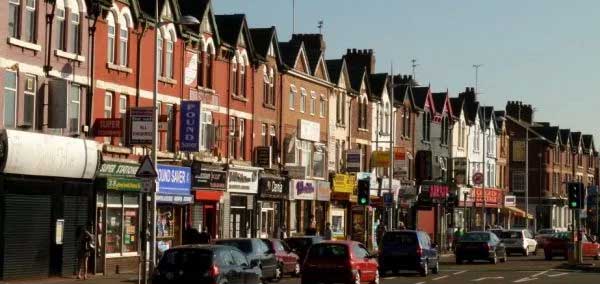 If you are studying in France on your own expenses or even on a scholarship, you have to bear the living expenses. These expenses, in fact, include many things like food, health, entertainment, transport etc. Let's make a budget and check the expenses which a student bears while studying in France .You have to spend more if you are living in metro city liker Paris, however, remote and small town cost a bit low.
Accommodation:
The Regional Centers of University and Academic Services (CROUS) offers the accommodation to international students in the cheapest rates. A big portion of foreign students reside in CROUS –housing. This residence can costs a student between150-600 Euro per month. However, if you are opting for a shared or rented apartment, the cost will proportionally rise to 300 to 700 EUR per month. In French suburbs, as a student, you can rent an apartment for a minimum of 300 EUR per month. Expensive and elite class universities like Grand Ecoles have student lodging within the institutes. These institutes however charge high prices for accommodation as they offer many high-class facilities. Staying in French homes is another option for international students. A cost ranging €200-€800 per month is applied in this case depending on the location and type of residence. Home-stay generally includes at least one meal per day.
Food and grocery:
Besides the accommodation, there are various other living expenses in France for an international student. A student approximately requires 1 100€ in Paris if he lives totally on his own expenses.
Food items can cost around 4 Euro at a time as generally 1 meal at a University restaurant costs 3.25 € while around 15 Euro is required to buy a meal at a local French restaurant. Bread and milk together will cost around 3 Euros per day. In general, food and other accessories would cost a student € 200 to € 500 per month.
The monthly food costs will depend on the place where you shop. In a big supermarket or at a local grocery store, prices are generally high. However, grocery and food stores in most towns are small. It is recommended to visit a boulangerie (bakery). Bulk buying at a supermarket is budget saving. You can buy fresh items and bargain on prices in small markets.
For other expenses the cost is pretty high as a good branded jeans will cost 99Euro.Similarly branded shoes have almost the same rates. It is, therefore, better not to go on brands or bring most of your personal items from the home country.
Health and Utility Costs:
You have to pay some cash to buy 'over the counter drugs' if you are ill. Cold and fever medicine costs around 5 Euro, while 12 doses of antibiotics cost around7 Euro. For students who are living in separate apartments has to pay utility bills which are around 150 euro. You can share this expense with your room -mate. School material can also cost around Euro 50.
Student's Discounts:
Students can also avail discounts on various features. At university restaurants (Universitaires) prices are much lower for students than outside eateries. You can avail some discounts in the library, photocopy or printing which will save you up to 50-70% off the normal price. Moreover, there are many effective discounts on cultural and other activities like sports club, theatre, museum, skating and swimming pools etc.
Social Security or Insurance:
Sometimes the student has to pay around 200€ for Social Security. While in some cases a student will also pay for the mutual fund. The cost varies between 6€ -50€ per month. Moreover, international students are generally eligible to benefit from France's universal health care coverage; however, it depends on age, home country, and the duration of your French degree program. Private insurance can cost you approximately € 130 to € 500 per year.
Transportation:
Transportation cost per month costs around 50 Euro per month is. There may be some discounts for students on public transport, yet private transportation costs good enough. In fact, 1litre of gas costs Euro 1.47.
Entertainment:
Students will certainly entertain themselves while studying in France .A cinema ticket will cost you around 10 Euro. While internet connections and phone usage will approximately cost Euro 130.
To spent stress free life in France as a student on a degree program, it is a good idea to open an account in a French bank. Having a bank savings account, can in fact help you save money for future and the student can keep track of his expenses. Thus a list of expenses runs when you are living in France as an international student. But on an average minimum 450-600 Euro is needed to live a simple life as an international student in France.
X
FREE STUDY ABROAD

Free study abroad expert advice