Study abroad in France for Pakistani students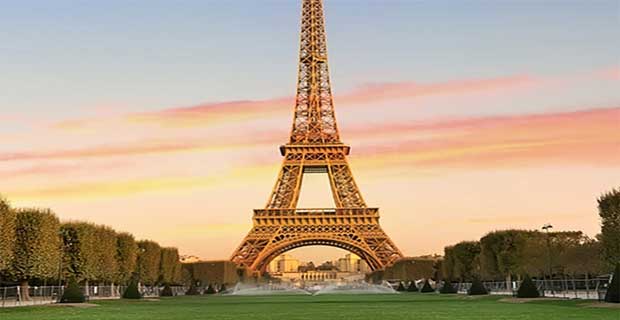 Covid-19 France Updates for the Students
France boarders are close, not allowed to enter until 30 April 2021.
France is regarded as one of the favorite European destinations for several reasons. It is the most scenic city of the world. Fashion and art industries dominate in France. The country is matchless in cultural richness. But the most significant thing which is making France the most preferred international country is its education programs for foreign students. France is offering several affordable study programs for international students. The quality and credibility of these programs are equal to that of other leading western nations.
France, the Study Destination for Pakistani Students 2021:
Last year On 19 November Prime Minister of France launched the "Choose France" national plan. The government wants to make France more attractive to international students and to increase the visibility of French Higher education system abroad. Moreover, students who arrive in France at the beginning of the 2019 academic year to complete their degree program at graduate or undergraduate level, French government will continue to pay 2/3rd of the real cost of your education. Your tuition for 2021 will be as follows:
€2,770 annually at the licence (bachelor) level

€3,770 annually at the master level

€3,770 annually at the doctoral level
Thus France has now become a hub of international courses .Moreover, the latest, techno-integrated curriculum is taught at French universities. France is the world's fourth-richest country and is designated as the 4th best study abroad destination in the world to study in 2018 by QS Ranking.
Why Pakistani Students Choose France:
Primarily the number of international students visiting France started growing at the end of 1998.This is because the French government has introduced an effective support policy to invite international students to study in French educational institutions. Currently, the low cost tuition fee is the main charm to study in France.
Besides the 4th highly ranked position in Qs ranking and low cost study programs, the French visa policy becomes quite lenient for education seeking visitors. In fact, the government of France allows the students to re apply and fight back if their visa is rejected in the first application process.
France enrolled more than 300,000 foreign students in 2016.This figure indicates a 12% increase over 5 years
The establishment of Campus France is another mile stone in the French international students' facilitation. This Agency works for the promotion of higher education international student services, and international mobility. The agency helps and participates in education fairs to raise the significance of French higher education in foreign countries.
Another treat that France is offering in education is the number of courses taught in English. English taught courses have been increased five-times since 2004, and is still growing ahead. Surprisingly, France has given so much support to the international students that a foreign student can apply in multiple universities with one single on-line application.
France exceptional courses are not just offered in medicine, business or engineering fields, yet, this cultural destination offers exceptional courses in contemporary courses like fashion design, hotel management, tourism and social sciences
French Latest Scholarship Offers for Pakistani Students 2021:
French Government is also offering various scholarship programs plus enough financial grants to attract foreign students towards French institutions of higher education. For 2019/20, French Government has announced many scholarships for Pakistani Students in almost all levels of degree programs including bachelors, masters and PhD's in the fields Professional sciences, of Social Science, Business and Architecture. The Higher Education Commission of Pakistan (HEC) at French Embassy co-operates with the Government of France to establish effective prospects of education in France for Pakistani students. In this regard many scholarship programs are enrolling Pakistani students in French universities. For example, Eiffel scholarships. The fields of studies offering Eiffel scholarships include law/political sciences, economics and management and engineering sciences at Masters' level; whereas, sciences, economics and management, and law/political sciences for the Doctorate/PhD level.
According to a general survey almost all international students (more than 90%) who have completed their studies in France are satisfied with the quality and recognition of the study program. However above 75of the foreign students can easily afford cost of education.
Reputed French Universities in Farance for International Students 2021
France is the destination which resides some of the most highly ranked universities. France also rests the oldest institution; the first French University, University of Paris is established more than 800 years ago. Basically, in France 83 public universities are funded by the French government, offering excellent education at an affordable price. Around 33 undergraduate programs are English-taught. There are around 500 undergraduate or masters' level courses offered by French universities. Paris is the 2nd Best student city to study in 2018. The most prestigious European universities located in France are Ecole Normale Superieure and Ecole Polytechnique ParisTech.
Besides the government funded universities, France also offers admission to foreign students in The Grandes Écoles. Grandes Ecoles are higher education institutes that are run under private administrations .These institutions compete with the IV league international universities. They are in fact prestigiously selective and elite class institutions of France.
Work While Studying:
International students can part time work for a maximum of 20 hours a week off campus. French government now allows foreign students to work up to 964 hours per year. In France the minimum salary is € 8.71 per hour.
After Study Prospects:
International students can now prolong their stay after completion of their study course. In addition, from March 2019, foreign graduates with a French master's degree can apply for a residence visa to look for work or a business in France. During this stay students can find a job. After completing the master's degree the student can apply for his residence permit. This permit authorizes the pass-out to join any kind of salaried job -to a limit of 60% of the officially permitted number of working hours. You can gain the employee status if the employer is satisfied with your work. Moreover, after spending some years in France the pass-out students can also apply for permanent residency or citizenship.
Miscellaneous Reasons to Study in France
Some reasons other than the educational prospects to study in France include the humble French people and their classy manners. France is the destination known for its historic architecture and culture. Every other scene is beautiful in France. Not only the metropolitan cities but the suburbs speak beauty. Pakistani students will definitely enjoy the temperate climate most of the year. Our students, who are afraid of extreme temperatures, can now experience the weather of France.
France is the generator of most renowned fashion brands in the world like Givenchy, Chanel, Yves Saint Laurent, Dior etc.
Another great thing to study in France is its proximity with great European With so many neighbors. Students who visit France can dig out prospects to visit the neighboring destinations in future. These countries include Germany, Norway and Spain.
Not just French fries but many other French cuisines have exceptional flavors. Previously, Halal food availability was a great factor to dine out. Now many Halal Asian restaurants are operating in France to cater Muslim Students.
France's transportation system is effective, affordable and efficient, and extensive. Therefore, you can travel anywhere easily as an international student.
France is among the European nation which renders smooth positive linear growth in economy and industry, therefore large prospects of jobs are available for foreign students.
Medical Insurance for France Study Visa
In France health care is important. Here are some health care facts of France.
For 1000 citizen in France there are more then 1 Doctor.

The average human life in France is 84

France health care is financed partialy by state and indiviuals.
And the average cost of health insurance is 40 EUR/ Month.But the price depend and vary on the package or policy you choose.
Latest Scholarships in france
MOPGA Visiting Fellowship Program for International Young Researchers in France
For PhD in the fields of Art & Design
Apply by

16 Jan 2023

International PhD Positions in Nonconvex Stochastic Optimization for Deep Learning and Logistic in France
For PhD in the fields of Engineering&Technology
Apply by

02 Nov 2022

International PhD Positions in Nonconvex Stochastic Optimization for Deep Learning and Logistics, France
For PhD in the fields of Engineering&Technology
Apply by

22 Nov 2022
Study Abroad Consultants for france
| | | | |
| --- | --- | --- | --- |
| | C&W Resources | +92 51 5172 033 | Rawalpindi |
| | Ed-Foreign | +92-321-4426607 | Lahore |
| | Invoke International (Pvt.) Ltd. | 03000468653 | Lahore |
X
FREE STUDY ABROAD

Free study abroad expert advice