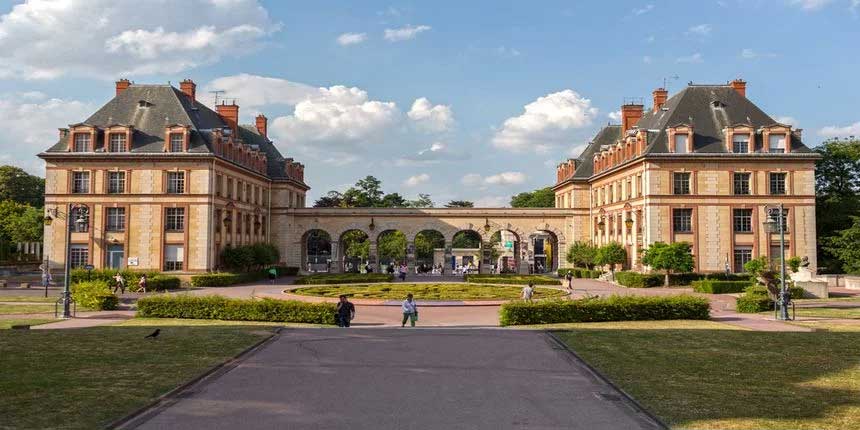 Applying in French Universities demands some attentive strategies. If you are planning to study abroad in France, and want to get admission in a French institution, you should proceed by keeping each and every formality in consideration.
Pre Admission Planning:
Remember that the European students, Schengen countries residents and students from those countries that come under Campus France category can easily get a French student visa than a non -European citizen.

For more professional advice you can take help from a reliable consultant listed at our site. You can also search authorized websites or visit the French embassy to get the correct details o admission requirements

Plan your budget before applying in any university or scholarship in France and pick the institution which is affordable for you.
Choose the appropriate program:
Once you are determined to take admission in a French university, it's better to pick those study fields which are relevant to the subjects you have studied before or the career option you want to adopt in future. Check the advantages and disadvantages of selecting that field and then research for the admission prospects. Don't forget to calculate the cost for each and every process leading to Admission in a French institution.
Pick the right institution:
Once you are determined about the field of study, it's time to select the best institution. Apply in more than one institution to avoid rejection risk. Don't just go for high-ranked university instead explore affordable good institutions with an accredited degree program
Academic Year and Degree Programs:
French academic year is divided into two semesters. It generally starts in September and lasts until June.
Degree programs in France are divided between:
Undergraduate: Bachelor's degree or License (3 years)

Postgraduate: Master (2 years), Doctorate 3-4 yrs. PhD program
Intakes for Bachelor's Degree (Undergraduate Program)
Browse the educational sites to check admission announcements from French universities. Generally, Universities in France open admission twice a year. According to the latest 2019 announcement the admission pattern as follows:
Admission Calendar:
Fall admission begins by 1 February and will continue till 1 April. However, in some specific cases, admission may continue after this date if the seats are still vacant.

spring admission initiates by September 15, and the closing date is again based the available seats

Applications for Parcoursup program commence from 22nd January to 13th March

You will need to submit a preliminary application at your local French embassy in Parcoursup program before applying to one or more French universities.
Parcoursup is an online application designed by the French Ministry of Higher Education, Research and Innovation in 2018.Parcoursup now replaces the former Admission Post-Bac (APB) system.
Eligibility Criteria of French Universities 2021
To take admission in a French university undergraduate program, you need to have graduated from High School. It means the students have to pass his/her intermediate/A-level/ grade 12 exams with good grades

The student will then apply on the Parcoursup website for taking admission in the first year of a 3-year Licence (Bachelor's) degree at public and private French universities.

Students who want to apply to the second or third year for the completion of Bachelor's(Undergraduate) License (L2, L3) program do not apply at Parcoursup, rather they directly contact the international student's office at the chosen university.

Consider that different procedures apply depending on the student's nationality and high-school/intermediate College leaving certificate. Moreover, the criteria also depend upon the study program the candidate wants to study.
Step by Step Application Process:
Applying for DAP
Previously, Non-EU students have to pass the compulsory Preliminary Admission ("demande d'admission préalable" - DAP) exam taking admission or visa. You can apply for DAP at the Culture and Cooperation Service of the French embassy in Pakistan. Students applying in a scholarship program from the French government or a French organization are exempted from this test. Since 2018, Parcoursup program takes over the international admission responsibility, therefore you have to check for DAP eligibility at Parcoursup website .
Students applying after their intermediate classes in first year undergraduate program have to follow the policies of Parcoursup Admission.

They have to apply at the Parcoursup website or directly to the institutes online application

The universities have set up their entrance exams. Prospective students have to pass those tests.
Language Criteria:
Pakistani students who want to study in France, obviously look for English taught programs in French universities, therefore, they are required to pass some English language proficiency tests: TOEIC, IELTS or TOEFL

However, most of the undergraduate programs are offered in French therefore those who are interested in French medium courses have to pass French Language Test like: DELF DALF or TCF
Required Documents
After filling the online admission form, gather the required documents to attach with the application.
The requirements for documents vary with institutions but as a general rule, the following documents are required.
Valid Passport and ID card

Specified sized photos

University specific entrance exam score

French and/or English Language proficiency certificate

All transcripts issued by previous home country institutions.

Co/extra- curricular certificates, diplomas and internship certificates with their French translation

Registration fee

Social security deposits

Financial eligibility proof (with a minimum of 800 euros per month)

A civil certificate

Proof o valid health insurance plan

In some cases, the institution might demand a cover letter and Resume with the details of your certifications and experience

letter of recommendations: universities ask for two-three letter of recommendations to verify that your teachers and professors recognize you and acknowledge your personal traits and academic proficiencies

Personal Statement: It is a precise essay reflecting the writing proficiency of the student as well as it demonstrates why the student has chosen the institute to pursue his study.
Further Process
Once the documents are collected, the application along with all attached documents and bank drafts are submitted at the university website before the announced deadline.

The French University or respective college will then assess your submitted documents and if they approved everything, the university will then send the "Admission Confirmation Email"

After receiving this confirmation, the student will apply for the French visa and residence permit before leaving his country. The University confirmation email will help the student to get Student visa to study in France.
Intakes for the Master's Degree (Post-graduate Program)
France offers Masters program in almost all discipline. Every institution has its own admission criteria but the general structure as follows:
Academic Calendar:
French academic year starts either from September or October and ends in June or July. French Masters degrees are completed in two years. However, the closing date for applications to most of the Masters Degree programs in French universities is January 31st.
Eligibility Criteria:
Bachelor's degree (or 'Licence') holders from International countries are eligible to apply for admission onto a Masters degree. However every university sets its own criteria and decision making policies regarding Master's admission.

The general procedure of application is same as o the undergraduate or Bachelor's program. However, the following things are added in the eligibility criteria

An interview is generally conducted with the applicant

Subject specific Admissions tests scores are required for example satisfying scores in standardized admissions test like GRE or GMAT.

Certified Academic transcripts of your bachelor degree examinations

Valid evidence of language proficiency

Three letters of recommendations

Personal Statement

Evidence showing the financial resources needed to spend while studying in France. The French government demands that students should have access to at least €600 month. In fact, it is the amount paid to French students by government grants.
Intakes for Post Graduate Doctoral (PhD Program) in French Universities 2021
A doctorate program in France is a third-cycle degree. It is completed after a Masters (second-cycle qualification) and students who pursue research studies take admission in the PhD program
Academic Calendar
A PhD course in France runs for 3-4 years for a full-time student. It runs on six semesters that includes two teaching/ research) semesters per year.
The autumn semester starts in late September and runs till January

The spring semester starts in early February and runs till June.
Eligibility Criteria:
Students applying for a PhD program should have a Masters degree (or equivalent) in a relevant subject.
Students who are enroll in Masters degree program and will have graduated prior to the doctoral program start date can also apply.
Language Criteria
Most PhD programs in France are in French, therefore, every institutes has its set language requirements policies. Some ask international students to submit a thesis abstract in French as a component o final assessment.
Candidates have to pass a French proficiency test
It is better to learn basic levels of French, even if your PhD is delivered in English.
Documents Required:
Copies of your degree certified from authorized officials with original stamps.

French translated transcripts approved by a lawyer.

In some cases you have to submit a Research proposal

Two academic references
Grandes Écoles
These are the private yet elite French higher education institutions almost equal to the Ivy League or Russell Group universities in the USA and UK.
This program does not comply with the Government program and includes more specific institutes like high-class publically-funded universities (Écoles Normales Supérieures) and high profiles business and engineering schools (Grandes Écoles de Commerce and Grandes Écoles d'Ingénieurs). These institutions have their set admission criteria which can be accessed at their official websites.
Top Discussions on Study in France Rizwan Majeed - - 08 Jan 2018 Abdullah khan - Haripur - 07 Mar 2019 Muhammad yaseen khan - Abbottabad - 10 Sep 2019

StudyAbroad Admin - Lahore - 14 Oct 2019
X
FREE STUDY ABROAD

Free study abroad expert advice