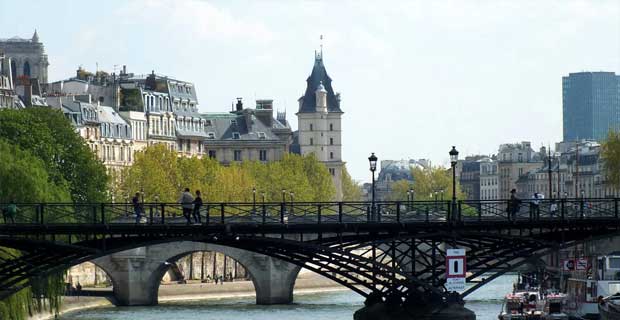 Studying abroad is a bankable future investment. To avail what it offers, making right choice is imperative. According to a survey conducted by Campus France, 64% students out of 14,245 international students chose France as best study destination over UK, Germany and the US. The features making France as best study abroad destination are enlisted below:
Low Average Tuition Fee for Foreign Students:
The French Government has subsidized tuition fee for foreign students. The average per annum fee for EU residents and non-EU residents is as low as 200 EUR. The cost also fluctuates depending on the course or programme you have chosen.
Foreign Students Enjoy Same Privileges as French Students:
A foreign policy initiated by French Government in 1998, allowed same subsidies and benefits to foreign students as French students. That means subsidies on living cost, public transport, social insurance, and student's discounts on health care facilities.
Study Visitor Visa of 5 Years Allowed for Master and Phd Students:
Whether you want to search for a job or are deciding on settling in France, you will have a 5 years visa after completion of Master or Phd degree in France.
World's Best Educational Institutes of France 2023 for International Students :
Short term diplomas, master or PhD degrees all offered by French educational institutes are top rated. French educational institutions are offering a variety of courses and various scholarships programmes are run by French Government to accommodate international and French students. France comes 3rd in terms of world's best educational system, after UK and the US.
Employment Options for International Students 2023 in France:
France is gaining popularity among international students because of wide and accessible employment options. Where countries like UK and US have made attaining of work permit difficult for international students. France gives work permit of at least 24 months to international students. Besides French Universities have close collaboration with businesses and firms. You might even gain a job position while studying.
Geographical Position:
Having a French visa gives you a pass to travel anywhere in Europe. After attaining your degree you can settle anywhere in Europe.
X
FREE STUDY ABROAD

Free study abroad expert advice