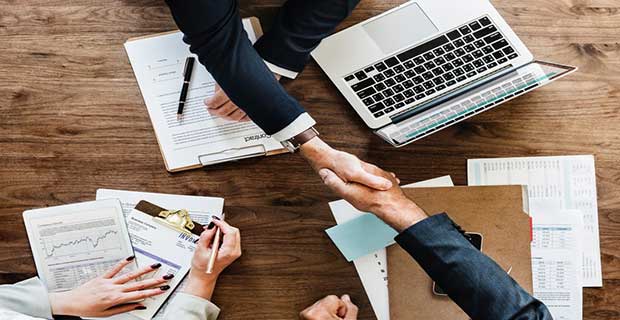 French Government allows international students to work during and after their studies. For students who want to bear their academic expenses as well as who want to settle in France can benefit from this working flexibility. Students with Long- Stay Study Visa can stay in the country after completing the study course. In this case, the pass-out has to get a job with a residence permit.
Latest Part –Time Job Options for International Students 2023
International students belonging to non-European countries can work part time up to 20 hours a week. It means foreign students can work for a maximum of 964 hours per year. France has fixed a national minimum hourly wage. According to the recent update, the minimum wage, in fact, is €10.03 per hour. International students, in fact, can apply for part-time job while studying in France. During the regular semester, a student can work for a maximum of 19.5 hours/week. However, during holidays, you have no restrictions on working hours and a student can work full-time. Students who are enrolled in a 6- month program can work 472 per year.
Internships for International Students 2023 in France:
Many students take internships during or after the study programs. These internships are generally conducted in the same field which the student is studying at the university. A student internship, however, is not classified as employment. You do not need any work permit to continue the internship. An agreement is signed among you, the company and your institution. The internship follows set policies like working hours, allowances etc.
These internships are often unpaid. It is good to join an internship program because it augments the work experience in your Resume and you are linked with some French professional portals that will help you in future. However, internships for more than two months offer some remuneration. These internships will pay you €508. The company may also provide special allowances such as transport, meals or accommodation.
Types of Part- Time Jobs in France
There are several part time jobs available for international students studying in France. These students can do both on-campus and off-campus jobs. The following jobs are highly in trend these days for international students.
French teaching

Foreign language teaching,

Freelance web work

Translations

Telemarketing work

Software Development

videogame analysis

Restaurant jobs

Gas station jobs

Tutor for school going students

English teacher
On-Campus Part-Time Jobs for International Students 2023
There are many on-campus jobs available for international students in France. At your French university, you can work with university's marketing team, work as a Teacher's Assistance, Support physically disabled students, organize university-based social or cultural events etc. You can also work part- time at the university library. University job contracts are limited and allow only 670 working hours between Sep to 30 June while a student can work on –campus for 300 hours between Jul & Aug.
Full-time Jobs in France for International Students 2023
Once you complete your masters or a professional bachelor's degree, you can apply for a temporary residence permit. This one year permit will allow you to search for a job in France related to your study field. Once you get a job in France, you can apply for a residence permit or work visa. You can now transform your student status into "employee".
There are certain limitations for a bachelor's degree holder but a master's graduate can look for a job in any field Job prospects in France are high in Pharmaceutical and Cosmetic industries, aerospace, automobile companies, metallurgy, electronics, textiles, tourism and food and beverages. Major growth is also seen in the IT and banking sectors with higher employability rates. Moreover, there are many openings at the management, sales, engineering and business marketing.
Tips for Pakistani Students to Find Jobs in France
The campus France has given some effective tips to find a job in France:
Browse job offering websites and create an email alert. Pôle Emploi (Employment Centre) and The APEC (the Association Pour l'Emploi des Cadres the Management Employment Association) are good sites to search

Try to build your CV in French and update your CV according to the job's demand

Send on-time applications to prospective companies.

Exploit Social Media Sites to upload your CV

Provide correct and precise information

Attend job fairs

Build contacts while doing the internships

Contact Alumni associations, Bureau d'Aide à l'Insertion Professionnelle (BAIP - Professional Insertion Assistance Offices), and from several recruitment forums.
Once you get a full -time job with salary equal or more than other French citizens in the same company, you can change your status to a one-year salaried worker
Getting French Work Visa
Once you are hired by a French organization as a full-time employer with a satisfactory output, you can ask your employer to apply for your work visa and residence permit of France. Authorities in France will check and approve your employment contract and after reconfirmation from your host country, the French government will issue a work visa for the full-time employer. Moreover, foreigners who have completed 5 continuous years staying in France can apply for permanent residency and citizenship
X
FREE STUDY ABROAD

Free study abroad expert advice