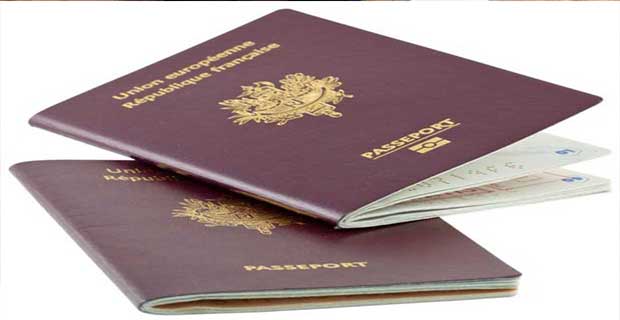 According to the French law, a person aged 18 or above can apply for French citizenship. The application process however, demands French naturalization. The French naturalization means that the applicant has spent five continuous years in France.
Students on Long-Stay Visa
Most of the international students are studying on a French long –stay visa to complete their 3-4 year degree program. French Government has allowed foreigners to apply for French citizenship if they have spent five years in France. In some cases, however, you can apply after 3 years. This is a great option for French students because if you've completed two years of higher education in France, the five-year residency obligation is reduced to two years.
French Residence Permit Guide 2021
There are two modes to settle down in France: French permanent residence and French citizenship. The residence permit allows you to stay in France for 10 years. However, you can renew this permit after the given time and can stay in France for longer years. With a residence permit in hand, you can enjoy most of the legal rights which are authorized to French citizens. It includes education, employee rights and basic healthcare, However there are some limitations for the residence permit holder like, you cannot vote in the elections etc.
French Citizenship 2021
On the other hand, there is a vast horizon to explore for a French citizen. After becoming a French citizen you are also regarded as the citizen of the European Union (EU). This citizenship will give you the liberty to travel in the European Union states without any visa .Moreover, you can enjoy dual citizenship, one from your home country and other from France. Citizenship will provide you the right to reside in any of the 28 EU member countries without any visa. Moreover, French citizenship gives you the right to study in schools and universities lying in the 28 member countries of the European Union. In addition, it also gives the citizen the right to establish a business in any of the 28 EU member countries. You can contact reliable consultants in your home country to get details about French Citizenship.
The "Talent Passport" Permit
In an attempt to attract more foreigners, the French government has taken a functional decision in 2016. Now it is easier to obtain certain working permits for non-EU citizens, through the 'passport talent' permit. This permit includes the following categories:
skilled recent graduates

employees of an innovative company

High achievers in science, literature, arts, education, sports,

researchers/scientists

leaders of an innovative economic project

economic or financial investors

company representatives

artist/performers
To apply for a residence permit for talent passport category, students have to submit some documents including. A bachelor's or higher degree, CV/resume, information about the work and validated evidence of funding.
Immigration Prospects For a Master's Graduate:
Generally, a Masters graduate can search for work during a year after graduation. When the graduate succeeded to get a job under a CDI contract, he can apply for naturalization. Students who want to get a work visa or residency permit has to undergo an interview and in some cases, the applicant has to prove his French language proficiency. The process, in fact, takes about 12 - 18 months. Besides Masters and post -graduate students, simple bachelor degree holders can also apply for residence permit. But the French authorities generally prefer those students who have completed their 5-years studies course with level 1 Degree from Grand Ecoles or if you have achieved your bachelor's degree in a professional course, for example, medicine and Engineering.
The Applicant must receive at least one and a half times the minimum wage (2,220 euros per month in 2017)
Research Work Permit
International research students or teachers at French universities can apply for temporary 'scientific activity' residence permit (carte de séjour temporaire 'mention scientifique'). This work permit is valid for one year but can be renewed yearly for up to four years.
Marriage with a French National:
If you are married to a French national you can apply for the citizenship after spending three continuous years as the spouse. In this case, it is not necessary that the applicant stays in France for the whole period of three years.
Getting French Work Visa
It is easier for a foreign student to get a work visa or residence permit as an employee. Moreover, if your employer is happy with your work, he will allow you or personally process the formalities to get a long-stay work visa with residence permit. And with this work permit you can take a full- time job in France.
International Pass –outs, employed with a seasonal contract of more than three months can apply for a residence permit valid for three years. This seasonal work- permit is renewable for more three-year periods.
Documents Needed To Apply For Citizenship
You have to certainly undergo some processes and document submission at local French prefecture if you want to acquire French citizenship. Some of them are listed below
Official copy of birth certificate.

Parents' birth certificates

Parents' marriage certificate

Applicant's marriage certificate if applicable

Photocopy of your spouse's ID

Criminal record check from home country

Document confirming that you have no criminal record in France

ID photos.

Copy of your passport

postal stamps amounting to €55 pasted on an envelope

Proof of B1 knowledge of the French language

Proof of residence for the last 3 months

copy of utility bills

Certificate of employment

tax bills
The interview session is, however, the next step in the citizenship formalities. Officials will ask about the French lifestyle and history in the interview. The whole citizenship process might take more than 1 year but the benefits of French citizenship are quite paying as compared to the waiting period.
Top Discussions on Study in France Rizwan Majeed - - 08 Jan 2018 Abdullah khan - Haripur - 07 Mar 2019 Muhammad yaseen khan - Abbottabad - 10 Sep 2019

StudyAbroad Admin - Lahore - 14 Oct 2019
X
FREE STUDY ABROAD

Free study abroad expert advice