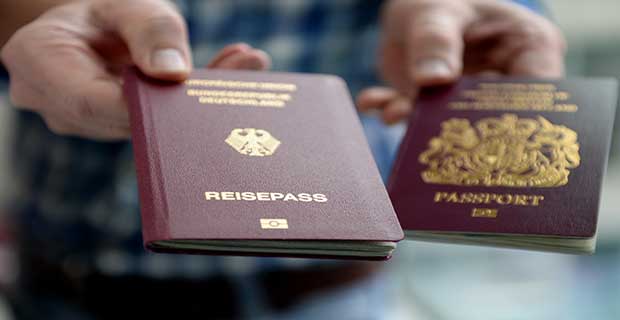 Everyone knows Germany is one of the world's most appealing countries to Pakistani students when studying abroad. Pakistani students who wish to enroll in any German educational institution first have to face the challenge of finding a seat at German university of their choice and then they have to deal with the student visa application process. And after reaching in Germany, the most challenging is to get the residence permit, permanent residency and citizenship after graduation.
German Residence Permit
Pakistani students need to get residence permit to stay and study after reaching Germany. To apply for residence permit, you have to follow these steps
Residence Registration
After finding an accommodation in Germany, get it registered with the local resident's registration office. This work takes almost 1-2 weeks and processed with the provision of a signed housing confirmation by the owner, passport, visa, and registration form.

No fees is required for residence registration
Apply For Residence Permit In Germany
Right after housing registration, you have to apply for residence permit application with the provision of following documents
Passport

Housing registration certificate

Health insurance

University's enrollment letter

Proof of English/ German language

Passport size photos
Fees For German Residence Permit
The fee, students have to submit while applying for residence permit in Germany is 50- 110€
Processing Time For Getting A Residence Permit
After submitting application for residence permit, it may takes two –three weeks to be processed and it is valid in Germany for as long as the study program in which student enrolled.
Permanent Residence And Citizenship Of Germany
Pakistani students have the opportunity to extend their residence permit up to 18 months to stay in Germany after completing study program. During this time period students are allowed to work as much they can, to support themselves and their families and can secure a job related to study field. Definitely, students extend their residence permit to find a job in Germany.
German Citizenship/ EU Blue Card
After securing a job with minimum on year contract, students can apply for EU blue card or citizenship to stay and work permanently in Germany. After two years of receiving a permanent residence, you can apply for "Blue Card".
X
FREE STUDY ABROAD

Free study abroad expert advice