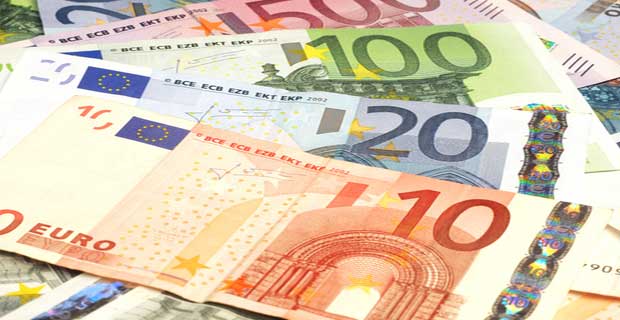 Read the guide to know the Cost of Medical Universities of Germany to get Admission from Pakistan
Once you decide to study abroad, you should keep in mind about the budget that is going to be spent on your studies. It is right that most German universities do not charge any tuition fee, yet for a Non-European student, there are many other hidden costs that have to be paid on time. Let's count the study cost for a non-European, especially Pakistani student studying in Germany.
University Application Fees
To study abroad in Germany the student has to first apply at the university. Many universities charge fees for the application. Students applying through uni-assist have to submit a fee for assessment of certificates. The preliminary review of submitted documents generally costs €75 for the first university where the student applies. Moreover, for other universities applications cost €15 per university. Universities in Germany will charge this administration fee to examine the application and documents. After the payment of this fee, the application is processed for further proceedings. There are still some universities in Germany that do not take any application charges
Language Proficiency Charges
Most of the courses taught at the German universities are in German. The student has to learn the basic German language prior getting enrolled in such courses. The language proficiency proof is one of the prime requirements to apply in a German University. A Pakistani student who wants to take a basic level German course in his country has to pay around Rs.25 thousand to complete the course. Furthermore, the German language proficiency exam itself charges some fees costing around 20 thousand PRs.
Similarly, those students who are enrolled in English taught courses have to show their good scores in the English language proficiency exam. If the student is able to prepare himself he has to pay only the examination fee. For those students who want to take special courses to prepare for their English language test have to spend around 20-25 thousand PRs. Moreover, there is some assigned fee for the IELTS and TOEFL exam which also ranges between 25-30 thousand PRs.
German Student Visa Charges
Once your application is accepted and you get the admission offer letter, you have to apply for the German student visa as the next proceeding. The fees for German student visa in Pakistan is €60 that is around US$70.This is a non-refundable amount submitted at the German consulate.
Airfare to Germany
Students planning to fly to Germany for studies need money for the airfare. The airline ticket generally cost PRs.80, 000.
Tuition Fees at Public Universities of Germany for Pakistani Students
German public universities offer free of cost tuition to international students seeking admission in undergraduate programs. Though the tuition is almost free, yet there are many other associated costs which a student has to bear. Remember students who want to study at a private university have to pay higher tuition fees. The private universities charge full tuition fees and that could be around or over 20.000 € per year.
The Reserved Fund
During the admission process, non-EU students are required to reserve 8,640€ in their blocked account. This account is a secured fund for both the student and the state.
Registration and Semester Ticket
Students have to pay some fees per semester for enrolment and administration. This is typically around €250 per semester; however, this is not a fixed amount and varies according to the university. Most students also buy a Semester ticket. A semester-long ticket is available for public transportation in a relatively cheap price. The price varies depending upon the type of Semester ticket you choose. Moreover, if you exceed the period of study like if you are staying in the institute for more than four semesters, you have to pay an additional fee of about €500 per semester.
Besides, these study costs there are many other payments like accommodation, food, entertainment which has to be bear by the student. We will discuss these costs under the title of the cost of living. Students can take advice from their study abroad consultants to learn these costs.
Master's Study Cost in Germany for International Students 2021
Students can study free of cost tuition in many Master's programs. In some cases the rules are different. In some institutions, if the students are enrolled in "consecutive" Master's course (students are continuing their master's course from a relative bachelor's degree from Germany), the course applies no tuition fee. Still, students have to pay a little amount per semester for formalities like enrolment, administration and a Semesterticket. On the other hand, these institutions apply tuition fees on "non-consecutive" master's programs. (Students having bachelor's degree other than from Germany has to enroll in a paid master's program). The tuition fee varies according to the university. At public institutes, it costs around €20,000 per year. While at public institutions the tuition fee is a bit high that is around €30,000.
PhD Study Cost in Germany
German universities offer tuition- free PhD programs in almost every university. This tuition- free offer is valid for the first six semesters. PhD students will pay a semester contribution of around €250.
Latest Scholarships and Funding in Germany for Pakistani Students 2021
There are however many scholarship programs for students which also cover accommodation and other charges. Moreover some institutions also offer funds and loans to deserving students which cut their study cost to a greater extent. You can check the Federal Ministry of Education and Research or BMBF (Bundesministerium für Bildung und Forschung) to get the options
Note: The south-west state of Baden-Württemberg reintroduced tuition fees for non-EU students in autumn 2017. However, it's possible that other states will follow this trend in the coming years. Non-EU students in Baden-Württemberg have to pay €3,000 per year as tuition fees.
X
FREE STUDY ABROAD

Free study abroad expert advice