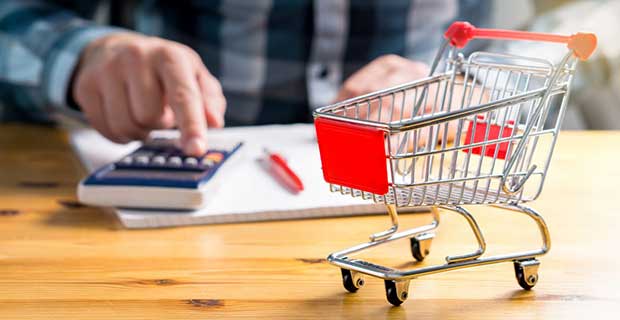 As compared to other European destinations, the cost of living in Germany is pretty reasonable. You will need approximately 750 € per month to cover your living expenses in Germany. Some scholarship programs though cover the accommodation cost, but there are many other expenses to face while studying abroad in Germany.
Blocked Account
Non-EU students are asked to deposit 8,640€ in their account. The student can withdraw a limited amount over the course of 12 months. Students can take around720€ per month to pursue an average living. This sum will help the student to support their living expenses every month without any overspending. There are, however, some exceptions regarding this account, yet we can take 8,640€ as a standardized per year expenditure.
Accommodation Cost In Germany For Pakistani Students 2023
After bearing all the study cost, the foremost expenditure for an international student is the accommodation. Housing, in fact, is the highest monthly expense, taking around 35% of the total budget. In Germany, there are two broad accommodation options for the international student.
On -campus accommodation

Private accommodation.
Hall of Residence
Several student halls of residence are present in every German university town. A room in a residence hall is the most affordable housing option. It is however very difficult to get residence halls as they are in high demand. The early the student applies for the hall the more the chances of getting it. The study abroad student should smartly apply right after he/she receives admission acceptance from a German university. The applications and allocation for the hall of residence are processed by the Studentenwerk (Student Services Organization). According to a recent survey, only 11% of the international students successfully find on-campus accommodation. At the Studentenwerke halls of residence, the average monthly rent including all costs is 246 €per month.
Private Accommodation
There are many private accommodations available for international students. Students can take these accommodations on rent from private landlords or estate agent. Prices vary depending upon location and standard of the apartment. Private residence in Germany, however, costs around 220 to 400 EUR per month. Generally, international students prefer to share a flat or a room in private accommodation. The accommodation costs for a student in Germany on an average is:
363 EUR/month Single living

350/month shared living

237 EUR/month on campus living
Location wise cost of Accommodation
The cost of studying in Germany mainly depends on where you're studying. Cities like Munich are very expensive than remote destinations like Würzburg or Leipzig. Mostly, students finance their studies with a part-time job.
Students in Germany prefer Flatshares, in this case, they share the living room, kitchen and bathroom, however, a private room for studies and other personal activities is assigned to each student. These flatshares approximately cost 150 Euros to 400 Euros depending on the city.
Munich (300 - 400 Euros)

Stuttgart (230-330 Euros)

Darmstadt (230-300 Euros)

Frankfurt (200-250 Euros)

Kaiserslautern (170 - 230 Euros)

Berlin (150-250 Euros).
Munich and Stuttgart are two of the most expensive cities in Germany. Thus, renting a one-bedroom apartment in Stuttgart costs around 850€ while a similar apartment in Bremen is available at 560 €.A thirty percent cheaper option than Stuttgart.
Transport Cost
Students who have already bought a Semester ticket can travel in a certain area free of cost with public transport. The prices and offers for different semester tickets vary a lot depending on the city and travelling distances. Generally, an average transport cost ranges between 30 and 60 EUR/month depending on the city.
Health Insurance:
International students in Germany are obligatory to buy a health insurance plan. You can choose between private (PKV) and statutory public health insurance (GKV) plans in Germany. According to the German law students under and equal to the age of 30 or taking up to the 14th full study, semester must be insured by statutory health insurance. This health insurance will cost around €80 per month.
Food and Groceries:
Around 150 € per month are spent on foods, groceries and similar items. This expenditure chiefly depends on the lifestyle and mode of eating. If you buy lunch from college canteen, another 50€ are then added to your monthly bill.
Other Expenses
€20 should be reserved to buy work/study materials. Depending upon the type of plan a student has to spend from 35 €to 90 € on utility bills, telephone packages and internet plans. A reliable prepaid/postpaid plan with internet can cost you between 10-20 Euros on a monthly basis.€60 on average is spent on leisure activities
In summary, the students' monthly expenses in Germany as follows
Accommodation and utilities € 350

Food and drink€ 175

Clothing€ 50

Learning materials€ 20

Transportation€ 94

Health insurance € 80

Telephone, internet, TV€ 30

Entertainment € 61
X
FREE STUDY ABROAD

Free study abroad expert advice