Study abroad in Germany for Pakistani students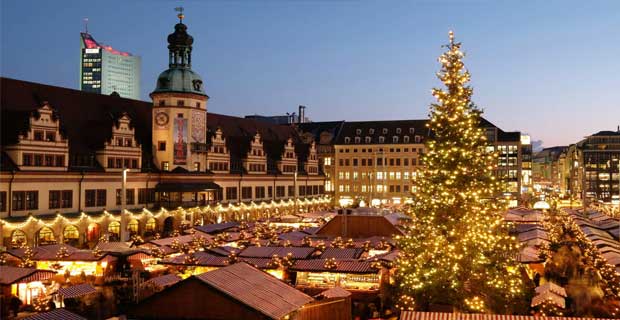 Interesting Facts About Germany
Here are some interesting facts about Germany
Germany is a member of European Union
It is the 7th largest country in Europe
1/3 of Germany is covered in forests
Public German universities offer free/ affordable tuition fee except administrative fee
Compared to Paris, Berlin is 9 times bigger and has 1700 bridges that are more than in Venice
Germany shared border with 9 other countries
Germany ranked 4th in economy after US, China and Japan
Germany is known as world's leading book nation and publishing around 94,000 books every year
Official language is German
Germany has more number of football fan clubs than anywhere else
The origin of Christmas tree tradition is Germany
Germany As Study Abroad Destination
Germany is the most preferred study abroad destination in Europe. This country host millions of international students every year and offers the latest scientific and research based study courses to both local and international students. It is the most picked study destination after America and UK. In fact, Germany is ranked in the top best places to study abroad. In German institutions students enjoy a comprehensive academic and social atmosphere.
As per latest data 2022, there are more than 400,000 international students enrolled in German universities for higher education. Exact number of enrolled international students in higher education sector is 440, 564. Most of the international students are from the China, India, Turkey, Italy, France and Pakistan. Here is a growth rate of international students in Germany from last decade
Types Of Higher Educational Institutes Pakistani Students Choose
There are three types of higher educational institutes in Germany
Universität (University): These are research-oriented institutions that offer a wide range of academic disciplines and are authorized to confer doctoral degrees.

Fachhochschule (University of Applied Sciences): These are practice-oriented institutions that focus on professional education in technical and business-related fields. While they may offer some doctoral programs, they mainly award bachelors and master's degrees.

Kunst- und Musikhochschule (University of Fine Arts and Music): These are specialized institutions that offer programs in the arts, music, and related fields. Providing education to professionals on creative and entertainment aspect.
Number of International Students by Type of Higher Education Universities
| | | |
| --- | --- | --- |
| Academic Year | Universities | University of Applied Sciences |
| 2021-2022 | 242,310 | 107,128 |
International Students In Germany By Course Level
Majority of Pakistani students are enrolled in master degree programs in Germany. As per 2022 survey in Germany, %age of international students enrolled in different study programs is as follows
| | |
| --- | --- |
| Degree Program | %age of International Students |
| Bachelor's degree | 37.3% |
| Master's degree | 42.6% |
| Doctorate/ PhD degree | 8.2% |
| Other degree programs | 5.7 |
| Non- degree programs | 6.1% |
Degree Programs Offered By German Universities
German higher education institutes offer three academic degrees to international students
Undergraduate/ Bachelor Degree (BA, BSc, BSEng): With a duration of 6-8 semesters (3-4 years)

Master Degree: 2-4 semesters (1-2 years)

PhD Degree: 4-10 semesters with a research work
Study Programs Available At German Higher Education Institutes
There are almost 400 higher education universities in Germany that are offering hundreds of study programs to international students. These study programs are available in the following disciplines
Economic Sciences

Law

Agricultural and Forest Sciences

Art

Music

Design

Engineering sciences

Humanities

Social Sciences

Language and Cultural Studies

Mathematics

Natural Sciences

Medicine

Health Sciences

Education
Available Study Languages In German Universities
There are three main study languages offered in German educational institutes, it all depends on the study program chosen by the student
Some of the programs are offered in German language only

Some programs are taught in English

Some of the study programs are also offered in both German and English known as hybrid programs
Study Dates Of German Higher Education Sector
Though different German universities may have different timeline of study, but most of the higher education institutes use the same academic calendar for studies as described below
Study Calendar for Universities
Summer semester: April- September

Winter semester: October – March
Academic Calendar for Universities of Applied Sciences
Summer semester: March – August

Winter semester: September – February
Summer Vacations/ Semester Break
Summer: end of July to September

Winter: end of February to mid-April
Latest Scholarships in germany
DAAD Master's International Digital Scholarships, Germany
For Masters in the fields of Social Sciences
Apply by

31 Dec 2023

Executive Research International Fellowships for Careers in Service Providing Research Infrastructures in Germany
For PhD in the fields of Art & Design
Apply by

30 Sep 2023

Max Planck Internship 2024 in Germany (Fully Funded)
For Bachelors,PhD,Masters in the fields of Engineering&Technology
Apply by

01 Nov 2023
Study Abroad Consultants for germany
| | | | |
| --- | --- | --- | --- |
| | ABN Overseas Education | 0309 3333 800 | Lahore |
| | BMR Consultants | 03054646329 or 03164363329 | Lahore |
| | C&W Resources | +92 51 5172 033 | Rawalpindi |
X
FREE STUDY ABROAD

Free study abroad expert advice