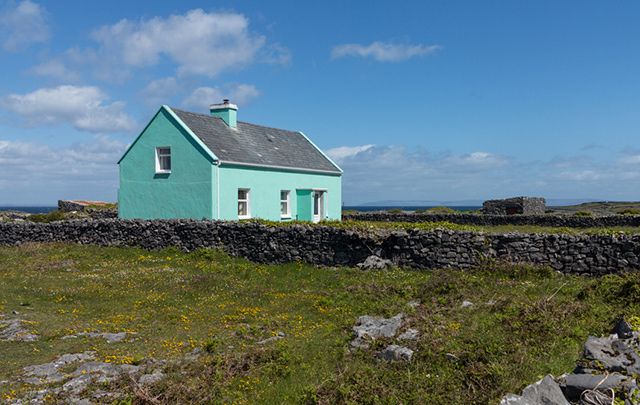 Upon arriving in Ireland the immigration officers will ask for your accommodation arrangements and proof of payment. After doing all the travel arrangements besides paying tuition fees, visa expenses and others, you must choose an appropriate and suitable student accommodation for yourself. You can check whether the University you have taken admission in is offering an on-campus accommodation or not. Otherwise there are other plenty of students accommodation privately available in Ireland and you must confirm one before departing from your country. Below is a complete guide of types of student's accommodations available in Ireland with estimate of expenses.
While Searching for Accomodation You Must Consider Following Points:
It must be close to your University/College Campus

Are there any public transport facility nearby your residence

Are there markets or shops for groceries etc

Compare rents with other options and negotiate monthly rents

If there are any hidden charges involved
Types of Student Accomodation Available in Ireland:
On Campus Accommodations/Dormitories
Cost ranges from €692 - 952 per month per month (bills and food not included)

Cost ranges from €1216 per month (bills and food included)
The universities in Ireland usually offer on campus accommodation to international students. You must confirm it from your university. When the university sends acceptance letter, it will send an accommodation pack and details and contact number of their accommodation office with staff that can help you find housing. The universities highly recommend international students to utilize university dorm rooms and on campus shared rooms as it is safe and facilitated.
The on campus accommodations have many types. You can get shared or private rooms and the cost will be different for each. In dormitories 1 kitchen is shared by 8 students. It is a most common and preferred choice of students. Living in on campus accommodation facility will allow you to interact with your fellow students and it is nearest to your campus. Saves time and saves transport expenses. Some universities have also installed laundry room for facility of students.
Off-Campus, Own Studio Apartment
Cost ranges from €850-1300 per month (bills not included)
The students who prefer privacy and serene atmosphere then studio apartments are suitable for them. The owners will check your legal documents and also take deposit amount of 4 to 6 months before signing the rental agreements. The studio apartments are designed with modern architecture and are available in popular areas of Irish cities. There is not catered facility you will have to arrange for own food and do your own laundry.
Off-Campus, Shared Apartments
Cost ranges from €400 to 800 per month (bills not included)
It is another suitable and appropriate accommodation type. It is affordable as well. You can share your living space with your class mates or country fellows and divide bills and rent. Students prefer this type of shared accommodation because they get to have privacy and independence which is not possible in university dormitories. But you must be careful about the students you are sharing your living space with and must take details of their whereabouts to avoid any trouble. It is always preferable to share apartments with class fellows or country fellows you know personally.
Average cost of living including other expenses in Ireland
| | |
| --- | --- |
| Necessary Expenses | Approximate cost per/ month |
| Electricity/Gas (Public Utilities) | €28 |
| Food (including lunches) | €250 |
| Travel Expenses (Monthly Short Hop ticket) | €132 |
| Books and Notes (incl. photocopying & printing) | €75 |
| Clothing/Medical Care | €45 |
| Mobile Phone/ Internet | €20 |
| Social Life/Entertainment | €130 |
| Total | €680 |
Top Discussions on Study in Ireland
X
FREE STUDY ABROAD

Free study abroad expert advice