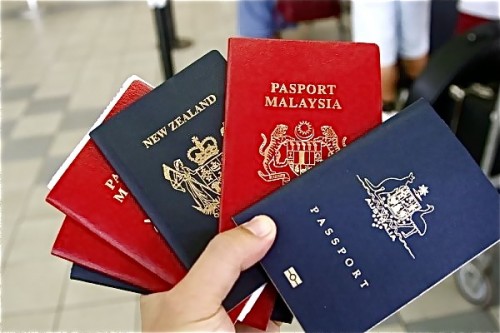 Permanent Residency In Malaysia
The students have to go through an arduous process to attain permanent residency of Malaysia. After completing your education from Malaysia, if you don't have an employment contract and sponsorship from Malaysian citizenship you will have to return your country first until you find employment.
Apply For Visit Pass
If you find employment during your education, you can apply for Visit Pass which will be valid for 6 to 12 months. After gaining experience from Malaysian based company or institute you can apply for employment and your employer will apply for employment pass and after getting 3years skilled work experience your employer can apply for permanent residency of Malaysia on your behalf.
Point Based Immigration
Students can also apply for points based immigration of Malaysia after completing their education from there. If you get 65 points in points based immigration criteria you will get offer from immigration department of Malaysia to apply for visa type that suits your personal information and eligibility.
Meeting the Points System
The applicant has to gain at least 65 points to attain permanent residency through points based system. The points are bestowed based on following seven factors:
Age

Qualification

Duration of stay in Malaysia

Familiarity with the Malaysia Institute

The values of investments

Working experience in Malaysia

Proficiency in Bahasa Malaysia
Requirements For Malaysia PR And Citizenship
Following documents are required while applying for PR in Malaysia, these are subject to change depending on specific case
Application form

2 passport size photos

Two passport size pictures of sponsor (employer)

Cover letter

Copy of employment pass

Marriage certificate (if applicable)

Copy of complete passport
X
FREE STUDY ABROAD

Free study abroad expert advice