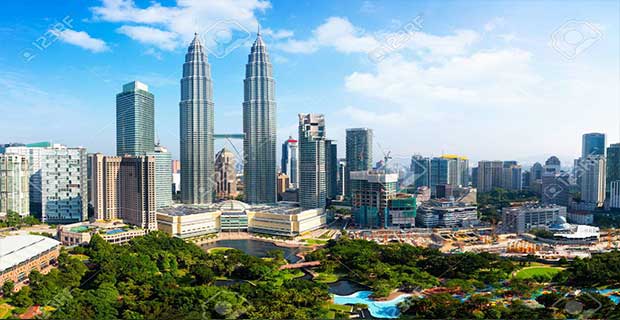 Students undertake a challenging journey of studying in abroad to seek an esteemed and recognized higher education from internationally acclaimed institutes. Separating from loved ones and committing to change and adjusting in new ambience and culture shapes a person into his best self. Apart from personal growth, you get to enhance your skills, grasp advanced learning opportunities, and get global exposure and access to greater career opportunities. Malaysia is one such study abroad destination which is offering it all to international students. The education system of Malaysia has showed startlingly rapid progress in past few decades and managed to mark its place among A-level education providers. Malaysian universities have academically collaborated with universities of US, UK, Australia and signed various partnerships offering twinning programmes to students. The efforts of Malaysia in developing its education quality has been rewarded by UNESCO which has cited it at 11th position in terms of best study abroad destination for international students.
Outstanding Quality of Education in Malaysia for Pakistani Students
Malaysian universities have managed to improve their quality of education through adopting latest methods of instruction, utilizing technologies, focusing on research, training teachers, and collaborations with top rated universities of the world and by providing innovative approach of learning to students. Malaysian universities have expertise in IT, computer science and engineering courses. By taking admission in a Malaysian University which offers twinning programme, you can get degree from acclaimed institutes of Australia, UK, USA. Some of UK's and Australia's universities have campuses in Malaysia such as: Monash University (Australia) and the University of Nottingham (UK).
A Globalized Academic Atmosphere
Malaysia hosts thousands of international students each year from 100 countries around the world due to enormous progressive opportunities which lead to multitude of pathways and career options. Studying abroad in Malaysia is an affordable way to attain an internationally acclaimed degree. The National Quality Assurance Agency of Malaysia (Malaysian Qualification Agency (MQA)) maintains high quality of education in Malaysia and consistently makes new changes for improvement.
Uncomplicated Visa Procedure of Malaysia for Pakistani students
Unlike other high ranked study abroad destinations, Malaysia has set up an easy and simpler visa procedure to give opportunity to more students. Students are allowed to work part time under student visa to earn some extra money to support their expenses while living in abroad.
Culturally Diverse and Safe
The political stability and economical development of Malaysia has lessened the crime rate in the country to a great extent. It is global business hub, hosts international conferences, multinational companies have made investments in Malaysia and it is a top rated tourist destination as well. English is widely spoken so there is no language barrier if you live there. People and students belonging from hundred different countries and ethnicities reside in Malaysia for studies and working prospects. Malaysia a country where people from different cultural backgrounds live in complete harmony together and respect each other's differences.
Affordable Living and Study Cost
There can be no other country in the world which offers an international standard education and high quality of life in such affordable cost as Malaysia. You can take example of affordability by comparing tuition fee of University of Nottingham whose UK campus offers an under graduate course in £13,470 whereas the branch campus of University of Nottingham located in Malaysia offers the same under graduate course in £7,000. The accommodation rents, food and day to day expenditure are also considerably lower than UK, USA, Canada and Australia.
A Growing Economy in Need of Fresh Graduates
Malaysia is progressing and developing economically in rapid manner. Investors and businessmen are opening branch offices of their brands and industries in Malaysia because of its international repute. The newly or already established industries based in Malaysia prefer hiring fresh graduates to add an innovative and young approach in their team of employees. You can access to plenty of career opportunities in Malaysia after competing your degree. Your career will certainly not be restricted till Malaysia alone as the firms and companies there have well spread network around the globe.
Top Discussions on Study in Malaysia munawar bilal - Islamabad - 25 Jan 2019 StudyAbroad Admin - Lahore - 03 Aug 2021 muhammad qasim - Faisalabad - 21 May 2018

StudyAbroad Admin - Lahore - 21 May 2018 Fahim ullah - Multan - 24 Jan 2019
X
FREE STUDY ABROAD

Free study abroad expert advice