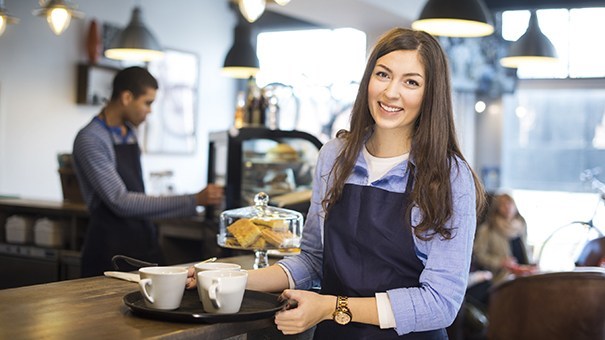 Students undertaking the challenge to do part time job while pursuing their degrees and meeting attendance count of university classes are certainly hardcore beings. Perhaps this phase of difficulty does shape students into highly professional workers and they are always ahead of other students who had not done part time jobs during their university years. Malaysia is a fast paced country which has opportunities for everyone including international students. The government of Malaysia has allowed 20 hours a week part time working permission to international students enrolled in a full time study program.
How To get Part Time Work Prmission?
You have a valid Student Pass

You will seek permission to work part time through your hosting Malaysian institutions

You will write an application (supporting letter) to your institution stating you need to work part time and tell them valid reason

Photocopy of your national passport

You will give details of your address, contact number, email address

Offer letter from employer intending to give you job (the letter should contain your working hours, job type and salary details)

Supporting from the Dean of your hosting Malaysian Institution stating you have been given permission to work part time

Submit the application for part time work approval at Immigration Department of Malaysia

The Immigration Department will invite you for interview regarding your application and will approve or decline

If approved by Immigration department, you passport will be endorsed accordingly

The Immigration Department will be forwarded your attendance sheet in every three months by your hosting institution to check if your attendance has not been compromised because of working part time.

The students working part time are also required to show satisfactory academic performance throughout their semesters.

The Director General of Immigration Malaysia has authority to revoke your permission to work part time if you fail to fulfill academic requirements and attendance requirements

The Immigration Department will inform your hosting institution about any change in your working permission
Terms and Conditions Applicable for Part Time Working
Students are allowed to work 20 hours a week only in semester breaks

The students can't work as cashiers

The students can work in restaurants, hotels, mini markets and petrol kiosk
Part Time Jobs in Malaysia for Pakistani Students
Home Tuition
English is widely spoken in Malaysia and it is medium of instruction in many schools and colleges. Generally, international students have a good command over English language as they have freshly passed IELTS or TOEFL test for their admissions and visa which makes them eligible to do job of a home tutor to teach English language. A person can earn RM 40per hour for 2 hours tuition class. Depending on your ability and knowledge of other basic subjects such as Mathematics, Science, Geography you can earn even more. On average by taking two hours class a day, a tutor can earn RM 480 per month. This average salary can be higher for those teaching higher secondary school classes and previous experience is always an additional factor for job in any profession.
Being a home tutor, you can schedule your timing according your university classes and moreover it will revive your basic concepts of subjects.
Event Management
Malaysia hosts a number of international festivals, business meetings, events and concerts on regular basis. The responsibility of event management includes: supervision, decoration, dealing with the gests, food preparations, security and logistics. Event management jobs are a great way of earning a good amount per event. You can earn RM20 per hour for any kind of event management job in Malaysia. Except from earning a good hourly wage you will have good time at job doing work and enjoying event.
Food Serving Staff
Taking orders, serving food and drinks, cleaning utensils and attending guests at restaurants is work of food serving staff. There is no working experience, it is an easy job yet needs working agility and management skills and you must be good at stress management. Some customers can be fussy and demanding. A waiter or waitress can earn RM6 per hour in Malaysia. The working hours can be managed according to your preference either in evening or day time. In holiday season the work in restaurants get real hectic because of tourists therefore you are expected to be quick and good at communicating.
Free Lancing
The world of internet has given birth to so many free lancing jobs. Free lancing gives platform to earn a handsome amount to people who have skills and talent. If you are good at graphic designing, web designing, web developing, content writing and creating writing finding a free lancing job is not difficult. The source of approaching employers is through online job portals or sending your CV's or work sample to concerned firm with bid of project cost you want and get job. On average depending on difficulty of your project, you can earn RM25 - 50 per hour in Malaysia. You can work from home and according to your time preference. It not only helps you earn a good amount but also adds value to your CV.
Salesman
You can go door to door for selling products or can be salesman at mini markets. The job requires convincing skills, conviction and working diligence. The companies would pay you extra for per sale additional than your basic salary. In mini markets, the job of a salesman includes guiding people about qualities of different products and general information. It will enhance your English speaking skills and communication skills. You can earn RM50 per hour in Malaysia by doing job of a salesman.
Photography
For photography job or free lancing, all you need is to own a DSLR camera and photography skills and it will make you earn RM2,000 to RM5,000 per project I-e weddings, events, birthdays, engagements and social events. To do photography job, you must arrange a portfolio of your previous work and show is to photography agency or clients if you want to do this work independently.
Assistants in Retail Stores
Retail stores hire students for works that include packing groceries, supervising the staff, logistics, unloading the stock, arranging groceries on different counters and mopping the floor. The jobs in retail stores are usually available according to your convenience and in different time shifts. By doing job of assistant in retail stores you can earn RM10 per hour in Malaysia. This job does not require any previous work experience except than strong work ethic and capability to stand for long time.
Attendants at Cafes
Attendants at cafes have similar job as waiters and waitresses. You must have ability to chat, conviction to stand for long hours, take orders, serve coffee and maintain a congenial demeanor while working. You can work according to your available time at different shifts. An attendant in café can earn RM 7 to RM 10 per hour in Malaysia. Although the work of an attendant is tiring and requires focus, yet it will add fluency to your English speaking.
Attendant at Petrol Kiosk
The job of an attendant at petrol kiosk is to pump fuel, checking oil level of cars, clean wind screens and accepting payment. The job does not require any particular training or previous experience. The attendant has to be quick and capable of standing for long hours. The working shifts can be according to your availability. The job is simple and does not require you to have any specific skill. An attendant at petrol kiosk in Malaysia can earn RM18 per hour.
Post Graduation Employment Opportunities in Malaysia
Getting post graduation job opportunities in Malaysia are possible but difficult. The students who want to do job after getting graduated from Malaysia must have a sponsor and employment contract. The best way to find a job in Malaysia after getting graduated from there is to get Visit Pass (Professional) visa which has validity of 6 to 12 months but in case if you are doing a professional training program at industry, universities, colleges, private or public schools, Embassies. The employment contract you find must have recommendation letter from relevant agencies in Malaysia which are:
MINISTRY OF HEALTH

MINISTRY OF INTERNATIONAL TRADE AND INDUSTRIES(MITI) / MALAYSIAN INDUSTRIAL DEVELOPMENT AUTHORITY (MIDA)

MNISTRY OF AGRICULTURE AND AGRO BASE INDUSTRY

MINISTRY OF TRANSPORT

MINISTRY OF HIGHER LEARNING

MINISTRY OF SCIENCE, TECHNOLOGY AND INNOVATION

MINISTRY OF INFORMATION, COMMUNICATION AND CULTURE

MINISTRY OF YOUTH AND SPORTS / MALAYSIAN SPORTS COUNCIL

CENTRAL BANK

SECURITY COMMISSION
Top Discussions on Study in Malaysia munawar bilal - Islamabad - 25 Jan 2019 StudyAbroad Admin - Lahore - 03 Aug 2021 muhammad qasim - Faisalabad - 21 May 2018

StudyAbroad Admin - Lahore - 21 May 2018 Fahim ullah - Multan - 24 Jan 2019
X
FREE STUDY ABROAD

Free study abroad expert advice