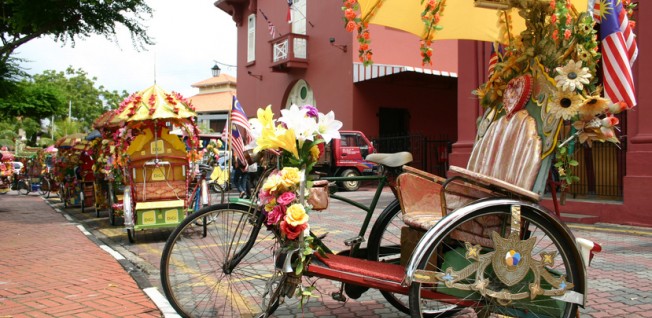 Choosing an accommodation for your stay while you are studying is matter of immense importance. You are required to show proof of your accommodation in Malaysia to immigration as you enter in the country for study. For your own relaxation after a tiring day at university and studying hard you need a comfortable accommodation as your home. You must select an accommodation based o your preferences, comfort level, budget and choice. International students frequently visit Malaysia for full time degree programmes or short courses; the country has generally a modern and contemporary style of living. The cities of Malaysia are fast paced; public transportation is mean of travelling for students and all types of accommodations can be rented at reasonable rates. If you are currently planning to study abroad in Malaysia, you can expect to spend monthly RM1, 200 on your living expenses including accommodation.
Especially to freshmen students who are entering Malaysia for the first time have to make a tough decision of choosing an accommodation there. Like European countries, the accommodation is modernly styled and furnished but at much more affordable rates. The types of accommodation available in Malaysia for international students are enlisted in the guide below:
On Campus Residence
Most of the public universities and branch campuses of international universities in Malaysia offer on campus residence to international students. In fact, on campus residence is offered to international students first before local students as the international students are not familiar to the country. The international admission offices of universities have an accommodation department which specifically works to guide international students in finding an apt accommodation for themselves and explains them the facilities available and monthly rents. You will contact the accommodation office for international students of your university prior to entering Malaysia and they will guide in length what type of facilities and accommodation type in their on campus residence they are offering. The on campus residence has two types of accommodation in Malaysia:
Residence Halls
Residence halls are typically a top pick for international students. The residence halls have facility of renting a single room or shared room according to your budget.
Facilities:
The private facilities available include private bathroom, free internet, furnished room, bed, mattress, chair, study table and balcony. The shared facilities will include shared kitchenette for students of each floor, laundry room, sitting room, study room, GYM, playing area, air conditioning, security cameras, swimming pool (not available in all residence halls) and bicycle parking area. The residence halls are located near to the university usually just 10 minutes walk away from campus saving you travel expenses. You will not to hustle in the morning to wake up early and reach public transportation to attend your class on time.
Cost
Some residence halls also offer per day meal plan to students which will cost you US$3-US$6 per day. For a single bedroom in residence halls with self catered cooking facility you can expect the monthly rent to range from US$ 30-US$150. Ideally, you must apply for on campus residence as soon as you receive an acceptance letter from the university before the rooms get occupied.
Hostels
Another type of on campus residence is hostels. Living in hostels is also quite popular for international students in Malaysia. The hostels have same facilities as dormitories; you can live in a single room or a shared room.
Facilities:
The rents depend on the facilities, size of the rooms and location of the hostel. The communal facilities include: kitchenette, laundry room, study room, sitting lounge and free internet. The private facilities will include attached bathroom with each room, mattress, bed, study table and chair and closet. The environment of hostels is just like college hostels and all the students would be restricted to follow rules. The utility bills are included in the rent. A hostel is not as larger as residence halls in fact it is typically smaller in area. Climate in Malaysia is hot therefore air conditioning is also a living perquisite there. . Security cameras are installed in stairs cases, elevators, entrance and each floor of the hostel for safety of students which is also an attractive characteristic making international student to choose on campus living facilities.
Cost:
A single room in hostel will cost US$28-US$68 per week. The hostels also offer meal on per day basis whoever wants this facility.
Off Campus Living Facilities
Studio Apartments

Private Flats

Shared Apartments
Facilities:
Private housing is offered with serviced and non serviced facilities. Off campus residence is a more private and independent option of accommodation for international students. After knowing the city well and getting to know the local culture, students move out of on campus residence and rent out private housing. The accommodation office of your host university can also help you to find an off campus housing facility or you can book it by your own means. You can avail services of student housing agencies and local real estate agencies. There are all kinds of off campus residence such as studio apartments, private flats and shared apartments in Malaysia for independent living. There are areas in Malaysia which are called students areas where mostly students are residing and they are nearer to academic institutions.
Cost:
An off campus residence will cost you around US$ 55-US$123 per month and utility bills and other facilities such as internet will not be included in rents. Although, off campus residence is way more expensive than on campus residence but by sharing accommodation with roommates you can cut the cost half. In an off campus residence the security and maintenance responsibilities are responsibility of students. The off campus facility's rent will be dependent on its locality, size, facilities and being furnished or not furnished.
Tips on choosing accommodation and renting
For off campus residence:
Read the rental contract carefully before signing.

Malaysia has a hot climate make sure the residence you choose has air conditioning and by air conditioning it means air conditioner not only fans.

Due to air conditioning the electricity bill will be high cost therefore ascertain high much proportion of electricity bill comes into your part if you are living in shared accommodation facility.

If you are taking services of students housing organizations or real estate agents request them to fix your meeting with owners so that you know demands of land lord fully.

For off campus residence the owners ask for at least 3 months deposit in form of security.

Compare the rents of residence in different areas and also compare facilities before making final decision.

Make sure the area you have chosen to live in is safe for students and if it is near to your university.
For on campus residence:
Check if the university's residence halls or hostels have air conditioning.

Universities have usually arranged virtual survey of their hostel and residence halls rooms in their official sites check them carefully before selecting it.

Check their rules and regulations and sign up only if you can live up to it.
The rent of on campus residence is fixed so make sure to know about the facilities in detail.
Top Discussions on Study in Malaysia munawar bilal - Islamabad - 25 Jan 2019 StudyAbroad Admin - Lahore - 03 Aug 2021 muhammad qasim - Faisalabad - 21 May 2018

StudyAbroad Admin - Lahore - 21 May 2018 Fahim ullah - Multan - 24 Jan 2019
X
FREE STUDY ABROAD

Free study abroad expert advice