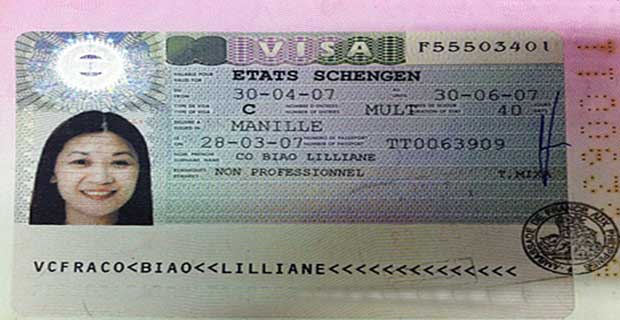 Once, students have applied admission application to the university, then they have to be patient for university response. Once, their application has approved they further call to apply for Polish Student Visa. All the Pakistani students are to be informed that for getting entrance permission to Poland a visa is required.
The student visa application will be submitted on behalf of an acceptance letter which will be shown by the university after accepting your admission application.
Here at this page students will find the complete guide that which type of visa they need to get entrance permission? What documents will be required to apply for a visa? How the application process runs and how much time will be required for this application? In the end, students will also be provided with Visa Fee.
Which Type Visa Do I Need?
It is clear that in order to get entrance permission in Europe Pakistani students need a visa. But which type of visa required to get entrance permission into Europe?
D-Type Visa:
Most European countries offer D-Type visa in order to get a long term stay to European countries. Students also required to apply for this type of visa. This D-Type visa is valid for at least 90 days.
Temporary Stay Card – karta czasowego pobytu
After getting their final registration to the university students are asked to apply for a Temporary Stay Card (karta czasowego pobytu). Students are asked to apply for a temporary stay card before 45 days of the expiration of D Type Visa. This card makes your stay sure for at least one year. Students need to renew this stay after passing a year. Students are allowed for this renewal until the completion of their study program.
What Documents Do Pakistani Students Need to Apply for 2021 Polish Student Visa
Following documents are required to apply for a Polish student visa or D-Type student visa:
A valid acceptance letter or offer letter from a recognized university is the basic document to apply for student visa.
A correctly filled application form is required to apply for a safe process.
Why you have chosen Poland to study and what contributions you can make in the future after getting a degree from Poland and how Poland will be helpful for you to make contributions in the future. All these points you will show through a cover letter.
Previous academic certificates are required to apply. Academic transcripts are also required to show.
Updated resume which will show your complete profile including background achievements and current fellowship is required.
Are you eligible to afford the study and living expenses for Poland? It is one of the main requirement asked by Polish Universities and government.
Health insurance of at least 30000 EUR is required to show.
Applicants are required to give proof of accommodation at the time of visa application submission.
A proof or airfare is required to show.
Travel/ Identity Documents:
Valid travel documents, for example, passport with at least 6 months validity is required to show. Moreover, the national identity card will also be required to show. Recent photographs are also required to submit.
Applicants will also submit the visa fee receipt with the application.
X
FREE STUDY ABROAD

Free study abroad expert advice