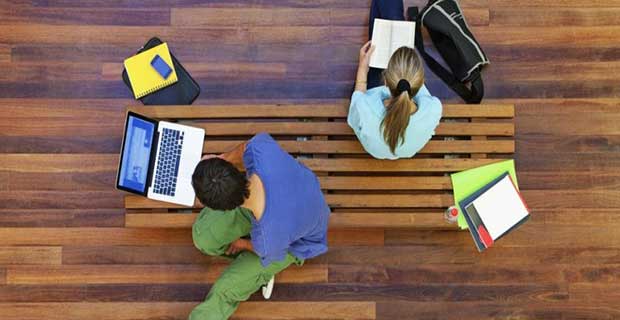 More and more students are moving to Poland for study purposes. There are multiple reasons for choosing Poland as a favorite study abroad destination. Poland does not only tempt international students to come and join studies. However, it also attracts the visitor throughout the world because it offers the wonders and adventures to do.
Our main objective is to discuss how Poland can be the best study abroad destination? Following are the reason that will make you able to conclude whether it would be good or wrong decision to choose Poland.
1. Polish Education System is Outstanding
Education system through Poland dates back to the intermediate ages. There are the oldest institutes are present in Poland. For instance, Jagiellon University is the well-known name of Poland education system which was founded in the 14th century. Over 400 study programs in the English language are offering by Polish Universities. Most of the study programs are based on the undergraduate level.
English language environment and support to learn the Polish language with advanced level education system all are the factors allow us to call Poland the best destination.
2. Low-Cost Study and Living Style
Poland offers inexpensive education system to the international students compared to other European and other countries involving the UK, USA, etc. Public sector universities in Poland offers annually education within 2,300$ to 4,530$. In some cases or courses, the fee is high from the average level. Maximum tuition fee ranges 4000$ to 6,800$.
As compared to the countries from the UK and other developed countries Poland offers a suitable living style within a reasonable cost. To cover the living cost 320$ to 670$ are required on a monthly basis.
3. Bologna Process
A series of ministerial agreements and meetings between standard and quality of the higher education system and European countries. Poland is one of the countries that are listed in this process.
4. A Multicultural Environment
Every year there are hundreds of foreigners come to get permanent residence of Poland. This is the reason there are people with different nationalities, different culture, and different languages exist. The whole thing is that Poland is a hub of multi-culturism.
During your study stay in Poland, you can experience multi-cultures which are just an amazing feeling to do in life.
5. Incredible Rate of Foreigners
Recent estimation about foreigners moving rate in Poland concludes that there are currently 228,218 foreigners inhabiting in Poland with a valid residence permit. These large community of foreigners doesn't belong to the EU, EEU, and Swiss areas. All these are non-EU foreigners. This thing shows the value of living here in Poland.
6. Secure And Safest Country
Poland is exceptional in case of providing a safe and secure environment. This is secure even than that of the Nordic countries. Nordic countries are considered as the safest place throughout the world. But, recent estimation has concluded that there the crime rates are high in Nordics as compared to Poland.
7. A Place Of Adventure And Entertainment
Poland enriches with both of the quality including historical heritage and current attainments. There were 5 noble prizes awarded writers produced by Poland. There are musicians belong to Poland who has written the new chapters in the syllabus of music. For entertainment purposes, cultural rich events and festivals after certain intervals come to celebrate in Poland.
UEFA European Football Championships of 2012 was hosted by Poland and it always keeps ready to offer such opportunities of entertainment.
8. Latest Jobs and Career Opportunities 2021 in Poland
International students are provided with great support in Poland. For this purpose, we do not find scholarship programs in Poland. But, we also find opportunities for part-time working during studies.
According to Polish law and regulations, international students are allowed to work for at least 40 hours a week with 5 working days.
X
FREE STUDY ABROAD

Free study abroad expert advice