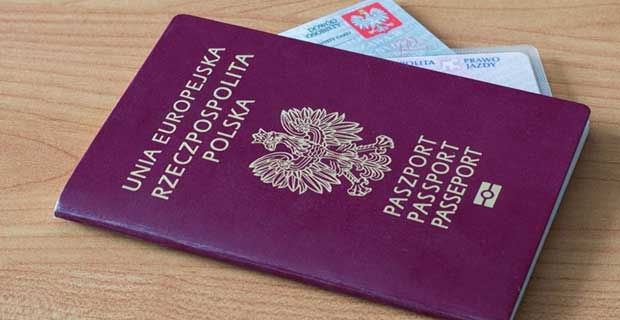 Are you looking to move to Poland? The vibrant cities, varied Landscapes, and economy with good growth rate are all the parts tempt one to move to Poland. Poland makes the paths smoother for foreigners to move and get a settlement there.
Every year thousands of foreigners move towards Poland because of the various purpose. Who love to glance the soaring mountains, vast planes and bustling cities move as visitors there for short time duration.
As we know that a growing economy rate is offering by Poland so many people move to Poland for working purpose. However, students get a degree for Polish universities are provided with better employment opportunities by Polish employers.
Other than working purposes people apply for permanent residence to Poland. Under specified conditions, Poland offers permanent residence to foreigners and at last, if you are applicable you can also claim for Citizenship to Poland. But, how these steps can come true? The brief discussion we have mentioned below for obtaining a work permit, permanent residence, and citizenship, etc.
1. What is Work Permit?
A work permit is simply a permission to apply for working purpose to a country for which you are foreigner or stranger. This permission allows you to work under the working regulations and you can earn a handsome amount as local citizens allowed to make.
Poland offers work permit and the procedure is, somehow, same as other European countries offer to foreigners.
Who is Eligible to Apply For?
Once you apply for work to polish employers. In case they satisfy with you. They offer you a job and they are further required to apply for your work permit to the embassy. Normally, yearly visa or work permit issues to the applicants and they are required to renew it at the time of need.
Required Documents to apply for Work Permit
Following are the documents required to apply for a work permit:
A valid duly filled application form is required.

A valid employment contract is required to apply.

Valid travel document i.e. passport is required. Minimum three months validity of travel document is required to apply for.

A biometric passport size image is required.

Fee submitted receipt is required to submit along with the application.

You have to show sufficient financial proof to bear your travel and living expenses.
Benefits of Work Permit
Following benefits you can get from work permit:
You can freely work as other local citizens work.

You can extend the working employment contract as long as your employer allow you.

The work permit allows you to work for specified areas of working.

You are also offered with a specified job duration. Before ending your duration you won't be dismissed from your job.

Work permit secures your job.

You are provided with the same security and rights as the local citizens get as living there in Polish.
2. What is a Permanent Residence?
It is the status of the foreigners who are living in a country for which they do not show citizenship. Poland under the specific circumstances Poland offers permanent residence to the foreigners.
Under the following conditions Poland offers permanent residence to foreigners:
If you are the child of foreigners who have got the permanent residence of Poland, then you are eligible to claim for permanent residence.

If you can show that your origin is Poland then you are also allowed to apply for settlement in Poland.

If you marry a partner who is a Polish citizen and spend a legal duration of at least three years at Poland then you can claim for permanent residence.

The victims of human trafficking are also eligible to apply for permanent residence.

If you are the refuge and are living for at least 5 five years then you can also apply for PR.

Applicants who are working and living legally there for at least 5 years are also eligible to claim for permanent residence for Poland.
Documents Required To Apply For Permanent Residence of Poland for Pakistanis:
Once, you have become eligible for permanent residence then you have to submit a proposal. What things will be eligible to make a solid proposal? Following are the documents will be required to make your proposal sure.
Completely filled application

Recent passport size photographs (04)

Photocopies of travel document i.e. passport (03)

Proof of paid fee for a permanent residence application

Valid work permit or statement from your employer is required to apply.

A valid employment contract is also necessary to apply.

Documents that ensure the cost availability for a living and accommodating are required.

Registered address of Poland is also necessary.

Proof of your income or statement of your income in Poland is required to show.
Benefits of Permanent Residence
Employment Opportunity 2021 in Poland for Pakistani Students:
Permanent residence allows you to work as the normal Polish citizens get employment there in Poland.
Security:
you are provided with complete safety. This is because Poland is one of the safest countries in the world. Moreover, people accept you completely when you get permanent residency in their country.
Business:
Permanent residence holder are also allowed to invest their money and can grow their business as living there in Poland. In some cases, foreigners are offered with permanent residence on behalf of the investment.
Health Care:
All the facilities of health care are provided to the permanent residence holders as other local people get.
Education:
With this permanent residence card the aspirants are also allowed to apply for education as local students.
Standard of Life:
You get a standardized lifestyle as other European people get because now you are part of the European Union.
Citizenship:
Under the specific condition, permanent residence PR makes you able to apply for citizenship.
3. What is Citizenship?
Citizenship is the status which allows you to make a citizen of a country which is not your born place or origin. Under the following conditions applicants are allowed to apply for citizenship:
Types of Citizenship
Citizenship by Marriage
Foreigner's applicants who marry with a polish partner and are currently residing legally for at least 3 years under permanent residency card are eligible to claim for citizenship.
Citizenship by Birth
A child whose parents had the citizenship of Poland are provided with Polish citizenship by birth.
Citizenship by Descent
According to Polish laws and regulations applicants or foreigners who are the descendant of Polish citizens can apply for citizenship. Applicants have to give complete detail and proof that his/her origin is Poland.
Citizenship by Naturalizations
It is the common way to get citizenship of European countries. Under the following conditions foreigners are provided with citizenship:
By Granting:
This is the category under which the foreigners are granted with citizenship by the permission of the president of Poland.
By Recognition:
If the applicants are currently or legally living in Poland with different status including as refugee, an employee, as a permanent resident and other categories, they are provided with citizenship.
By Restoration:
Applicants who have lost their Polish citizenship before January 1st, 1999 are eligible to apply for citizenship.
Benefits of Citizenship
Citizenship offers the same benefits as the PR holders get. However, there are some other advanced rights are also possible to get by the citizens.
Employment Opportunity
According to the latest survey of January 2019, it has come to see that only a 3.7% unemployment rate Poland offers. It means there are a lot of employment opportunities are there in Poland.
What is Crime Rate in Poland?
The crime rate is reasonably less in Poland. Over 100,000 population there is only 1.2 murder rate in Poland. It means Poland is the safest, secured and happiest country in the world.
The rate of International Immigrants To Poland
Every year thousands of people migrate to Poland. According to the report of 2004- 2012 from 1000 to 2130 international migrants had moved to Poland.
X
FREE STUDY ABROAD

Free study abroad expert advice