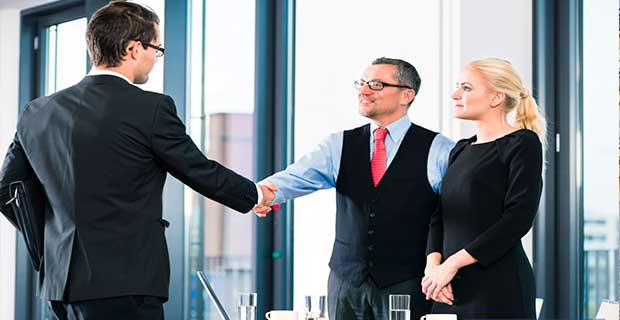 According to new regulations of the Government of Poland, it has become easy for international students to get part-time jobs. Actually, international students move to distant places for the sake of education. This is the sake and zeal of studies and higher education that bring them to the places where they can find a better opportunity.
But at the same time, students have to cope with the expenses of their studies. Moreover, students also need to follow a basic standard of living style. To solve these problems students require part-time jobs. According to the new regulation, students do not ask for special permission. But, the resident card is necessary to apply for a part-time job. Moreover, non-EU students are freely allowed to work within the months of July, August, and September. Following is the further discussion for students' part time jobs in Poland:
Part Time Jobs 2021 in Poland for Pakistani Students
International students are allowed to apply for part-time jobs and for up to 20 hours students can work during their studies. Students are to inform their first priority is to get an education. But, in case, if they are facing difficulties to cover the study and living expenses. Then students are to be suggested to join some part-time jobs.
It is not a big deal of student gone out of budget as living there in a European country, Poland. This happens due to the big currency difference. Following are the top and nest countries in offering part-time jobs and permanent jobs to foreigner students and other foreigners:
Warsaw

Krakow

Wroclaw
Part-Time Internship in Poland 2021
As we have discussed in the early discussions that Poland is an international student's friendly country. The idea of the fact you can take from the thing that Poland is not only best in offering part-time jobs. However, it also offers internship opportunity to the students.
Students are allowed to take internship opportunity in part-time and also full-time internship during summer vacations. Mostly, internships are part-time and these are non-paid internships. However, at the same time, there are some opportunities for paid internships you can also find through some companies.
What Benefits Part-Time Job And Internship offer
Following are the detailed benefits of part-time jobs and internship for international students:
You can learn budget planning through part-time jobs while studying in Poland.

Part-time jobs offer you to earn money to cover your study and living expenses.

You can make good connections with employers while part-time working which can be beneficial for you in the future. While working with foreigners you can get an exceptional level of communication.

You can earn experience at the same time while studying.

The internship offers you the complete knowledge or skill of the study program you are following or pursuing.

The internship can make good relations between you and the employer.

These relations will bring better opportunities for you in the future.
Types of Students Jobs In Poland
Students can find the following types of part-time jobs while studying in Poland:
Customer services jobs

Booksellers at a bookshop

Delivery boy

Library assistant

Teacher assistant

Language teacher

Translator

Freelancer

Volunteer

Restaurant job

Waiter job

Gas shop jobs

Marketing jobs

Jobs in bars
How to Get Jobs While Studying in Poland?
You have gotten the idea that Poland offers a job opportunity to the international students. After reading the above discussion you have confirmed the rules and regulations of part-time jobs and internships and at the same time, you have also become familiar that what duration provided you to work or earn.
Here we also offered a complete list including the jobs students can find while studying there in Poland. But, still, you face the problem that how to find the job? Your query is possible. So, here we offered some tips to find the best ways of finding a part-time job:
Once again we will move towards the supporting department of your college or university. This is because of the supporting department help in finding potential opportunities for deserving students. They can find On-campus opportunities for you and off-campus opportunities they can also grab for you.

Browse on the internet. There are a lot of opportunities through the internet you can find.

You can contact with your senior students for this purpose. They have gotten much experience and they can share their experience with you in finding the potential ways.

You have to join the friendship circles of the native people and take help from them. This is because they know the whole living standard of their country.

The cities like Warsaw, Krakow, and Wroclaw are best in providing students jobs. So, try to make one of these cities your destination.
X
FREE STUDY ABROAD

Free study abroad expert advice