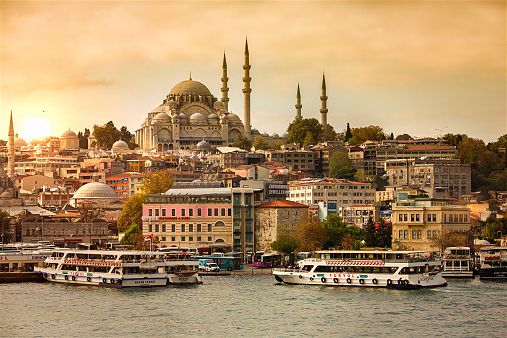 An international student studying in Turkey can gain the experience of the traditional and contemporary blend of lifestyles. The country offers living and culture from both European and Asian origins. Pakistanis, especially, adjust in this foreign location as Turkish customs and festivals are tied under strong Islamic influences. The general cost of living in Turkey is relatively low as compared to other foreign destinations.
Accommodation For International Students In Turkey
Both State and University dormitories accommodate international students. State dormitories; however, are the most preferred.
Luxurious dormitories also entail exclusive activities like swimming pool, gym, etc. Moreover, spacious residences or small flats in apartments are also available for students on sharing or for a single entity. Students can rent a house in Turkey via internet or through real estate companies. Dormitories, however, are a better choice for affordability and the student living at dorms can get multiple opportunities to learn the local language.
Private accommodation, however, charges more. Your Study abroad consultant can also help you in this matter.
In summary, the following types of accommodations are available for students
University residence – on-campus dormitories, with single or shared rooms

Private renting – privately rented single rooms and apartments

Hostels – affordable youth hostels, these are, in fact, state-owned residences, offering useful options for temporary residence with individual rooms or shared rooms.
Renting A House In Turkey
Renting a house is an additional alternative for international students. Many students rent a house with a few buddies, particularly in areas near universities. In Turkey, where there is a large selection of high-quality rental homes, you will have several possibilities. It goes without saying that prices vary from city to city and depending on the location and features of the residence. However, you can be confident that you will discover a suitable property in the city you visit regardless of your budget.
Transportation Facilities In Turkey For International Students
Public transportation is readily available throughout the city like, by buses, minibuses, and subways. They, in fact, form a network around the town. Students can enjoy special discount on transportation. This facility is available for both intra-city and inter-city travelling.
Health Care System In Turkey
Reputed hospitals in Turkey entail an emergency room open 24 hours a day. Physicians and pharmacies are easily accessible. Moreover, Universities in Turkey themselves provide the facility of on-campus medical centers. However, prior to arriving in Turkey, international students should possess a valid health insurance policy. In case of illness, international students are allowed to use all health services but they have to pay for these services. Later, the cost is reimbursed via their insurance. International students, however, have to pay for hospitalization or for any treatment which is not available at the university health centre.
Open A Bank Account In Turkey
Foreign students can easily open a bank account in Turkey. The student has to provide his/her identity at a local Bank branch. Turkish government conducts the most contemporary banking system like online account management, currency exchange, international transfers and access to automated cash machines.
X
FREE STUDY ABROAD

Free study abroad expert advice