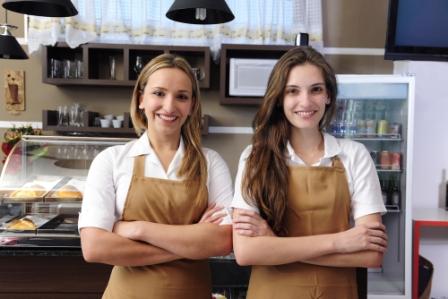 Previously there are no set rules for international students in Turkey about work while study option. In fact, no hours are defined and these students are not allowed to work legally in Turkey. Turkish President has recently announced that all international students will be granted a work permit. Moreover, these students can also renew residence permits in their universities very easily.
There are 115.000 foreign students currently studying in the country under Turkish Scholarship Program, while the Turkish government wants to increase the number up to 350.000. In addition, the President of Turkey declares that Turkey also wishes to continue the relationship with these students after graduation.
According to the Presidential statement
Both the study abroad students and graduates can obtain a work permit in Turkey

Foreign students can renew their residence permits in less time than before.

These students can get their general health insurance before the three months waiting period.
WORK PERMIT FOR FOREIGN STUDENTS
Article 19 of International Workforce Law No 6735 stated details about the grant of work permit.
Foreign students enrolled in degree programs at universities or higher education of Turkey may work provided that they have a legal work permit.

International students studying the two-year degree course or undergraduate study program can now apply for a work permit after completing their first year. These students can now work part-time in accordance with Labor Law No. 4857 of 22 May 2003. This restriction, however, is not applicable to postgraduate students enrolled in formal education programs.

These issued Work permits granted to international students will not affect a valid student residence permit.

International students studying in vocational training programs with an employer lies under the work permit legislation.

Students studying under the scope of the European Union Education and Youth Programs are exempted from work permit.

Foreigners who are exempted from a work permit in other international may work or be employed without a work permit.
Generally, an international student works less than 30 to 35 hours per week; this gives ample time to concentrate on their studies as well.
Part –Time Jobs For International Students
Different Turkish zones offer different kinds and opportunities for Part Time working students. To find these jobs, the students have to research and find jobs that accommodate suitable timings. Universities, however, are very helpful in this regard and students can search for Part Time employment opportunities at their university premises. Students are advised to check the institute's notice boards for available job opportunities. For example,
International students can work at the university's cafeteria, library, administrative department or in the sports arena

International students can also avail outside opportunities like in an amusement park, mall, showrooms, restaurants, gas stations, or they can even work from home, etc.
Some opportunities are listed below
Graphic Designer

Part Time Customer Service Agent

Part Time Athlete (Sales Associate).
Turkish Average Salaries
The pay on this time of part-time jobs in Turkey is quite low and not reasonable, especially if you have taken illegal or private employment. As a matter of fact, the average hourly wage (pay per hour) in Turkey. All Jobs is 38 TRY. This means that the average person in Turkey earns around 38 TRY per hour. Moreover, the average gross salary in Turkey is TRY 138,125 while the Average NET salary is TRY 97,938 per month.
Language Expertise
Language proficiency can earn you a number of job opportunities both part time and full time. Turkish is the official language of the country and if you are proficient in this language and can speak Turkish fluently you are hired on preference. Moreover with the growing international population in Turkey English speakers are highly in demand. Therefore students who are proficient in both spoken and written English can avail many employment opportunities in Turkey. However, only those students can earn the best-paid jobs with perfect terms and t conditions who holds a professional a degree and have scored well in their TESOL, TEFL, CELTA or PGCE examinations.
Jobs after Study for International Graduates
Currently, Turkish organizations are open to international graduates. The international graduate in Turkey can now search for good jobs on the internet
Journalism Jobs
There are some large international organizations or press agencies that hire foreigner in one of their branches located anywhere Turkey. Journalism jobs are also available to eligible candidates for example in the Turkish Daily News, Zaman or other newspapers in foreign languages.
Tourism Jobs
The Turkish tourism industry has also a wide range of opportunities for international graduates. There are however numerous tourism summer jobs for part-time students. However, the foreign employee in tourism has to bear long working hours throughout the week, especially in the peak season.
Qualified Professionals
Qualified and competent professionals like doctors, engineers, IT experts and business graduates can get the jobs more easily however there are also many opportunities at the managerial level and in marketing zones.
Hence, if you are from Pakistan and want to choose a study abroad destination with all bounties, then Turkey is one of the best options.
X
FREE STUDY ABROAD

Free study abroad expert advice