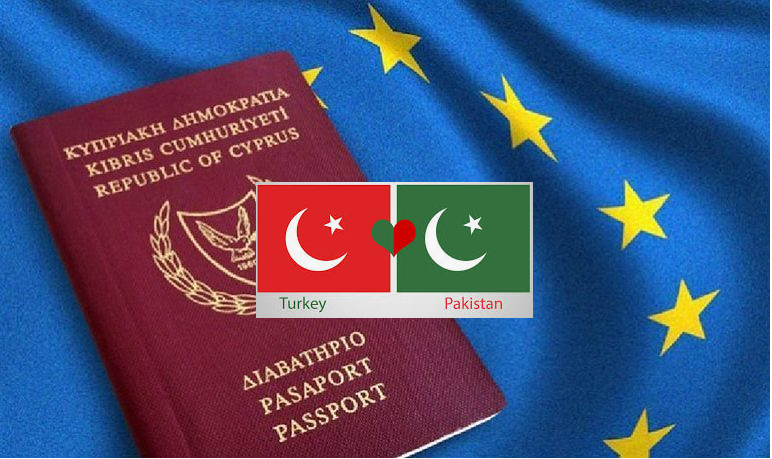 Foreign students with a Turkish student visa obtained from their home country have to apply for a residence permit on arrival in Turkey. These international students have to apply for this residence permit within one month. Some documents, in fact, are also required along with the application of resident permit.
The Residence Permit in Turkey
This residence permit is primarily valid for just 30-90 days, after that the student has to renew the permit. The renewed residence permit is also valid for a year. The student has to renew his/her residence permit every year until the study program completes.
Turkish Government does not allow foreign students to stay and Work in Turkey after the completion of the study program in the past. Good news is that, recently, Turkish President Recep Tayyip Erdoganhas announced that all international students and graduates will receive a work permit in Turkey. No matter to which country they belong, Turkey will continue its relations with them in the future. Hurriyet Daily News.
Work Permits in Turkey
Employment in Turkey is however governed by Turkish Labor Law and Trade Union Law. Work permits, in fact, are granted by The Ministry of Labour. Previously the international graduates of Turkish universities have to fly back to their home country to again apply for a work permit/visa in Turkey. After this recent presidential announcement, it would be possible for foreign graduates to stay in Turkey after their completion of the degree program. This stay, however, demands some authorized residence permit granted for a period that the graduate can find a job in Turkey. After finding a job at a Turkish company, the company will then apply for the working permit on behalf of the foreigner. As a matter of fact, the issuance of this work permit is still not guaranteed.
In addition, undergraduate and graduate students can get their part-time work permits while studying which is issued for one year only. Now if the employer is satisfied with your work he/she can request the ministry for a work permit extension. The extended permit is usually granted for three years, which could be again renewed for six more years. Now if the student has become a resident of Turkey for eight years and has had a six-year-long work permit, he is then eligible to apply for a permanent work permit
Applications for extension of the work permit must be filed by the international graduate or the employer directly with the Ministry of Labor and Social Security. To apply for this permanent work permit the student has to submit the original copy of the previous work permit, along with the application form and the listed required documents.
Graduates from Turkish universities who have flown back to their home country can contact an employer in Turkey to get an authorized employment contract. The graduate then apply at the Turkish consulate in his home country for a Turkish work permit
The documents submitted with this application include
Passport,

Work visa application,

1 photo,

1 copy of the work contract
At the same time, the prospective employer has to submit an online application to the Turkish Ministry of Labor and Social Security within 6 months.
Once the work permit has been approved by the Ministry of Labor and Social Security, the applicant is informed by phone or e-mail
International Graduates in Turkey can also apply directly for a permanent work permit if they have some investment plan. According to a current quick citizenship program if some foreigners have bought a property in Turkey or have saved amount in the dollar can apply for a permanent residency or citizenship
Long-term Residence Permits In Turkey
To apply for a Turkish long-term residence permit, the following things are required:
• Continuous eight years of residency in Turkey
• Sufficient income to spend an average life in Turkey with your family
• A valid health insurance
• No involvement in any criminal act
The Turkish Citizenship
The eligibility requirements for Turkish citizenship demands an adult age plus the applicant has lived in Turkey for at least 5 years, with a total interruption of less than six months. This term is, however, relaxed to 3 years if you are married to a Turkish national or if you are a foreigner born in Turkey
Applicant should possess a sound physical and mental health and does not have any criminal record. It is mandatory for the applicant to have some basic proficiency in Turkish language and the applicant should have enough means to support yourself and the family while living in Turkey
Moreover, the chances of getting Turkish citizenship will be enhanced if the applicant can contribute positively to Turkish culture and economy. For example chances of getting Turkish citizenship are high for an athlete and/or a Turkish university professor.
To apply for Turkish citizenship, the following documents should be submitted to a local state office.
• Recent and valid passport
• 4 passport-size photographs
• Documents regarding your spouse and children (if applicable)
• Health Certificate
• Turkish language proficiency certificate (Applicant can acquire this certificate via conducting an interview with a Turkish government official)
Moreover, a foreigner who has been married to a Turkish citizen for three years and is still married to that partner can apply for naturalization under some defined conditions:
Top Discussions on Study in Turkey awais ahmed - Islamabad - 07 Mar 2018 Merajumar - - 22 May 2018 Mahnoob ul hassan - Multan - 24 Sep 2018
X
FREE STUDY ABROAD

Free study abroad expert advice